From a curious squirrel to fighting rabbits, the felted animals crafted by Simon Brown and Katie Corrigan are adorable, whimsical renditions of forest creatures.
The Northumbria, U.K.-based creative duo transforms wool into wildlife that can be found perching on a snowy branch or creeping up on a mouse through the grass-like bristles of a wooden brush.
According to Brown "I am a needle felt artist from a small village on the Northumbrian coast in the UK surrounded by castles, cats and copious amounts of tea. I find old, beaten up, heavily used brushes that nobody would look twice at and bring them back to life with tiny animals stabbed to life with wool, creating whimsical pieces filled with life, curiosity, and danger."
Brown and Corrigan's sculptures are so touching and so sweet. There seems to be great stories behind each piece. I think they would make an especially wonderful gift for creative parents who could spin new stories about the creatures for their little ones.
After seeing so many felted animals, I really like the setting Brown and Corrigan gave to their animals. No matter it is a tree, a branch or grass-like torn brushes, these little extra things make up the stories. These animals don't just look like a toy, but a part of vivid life.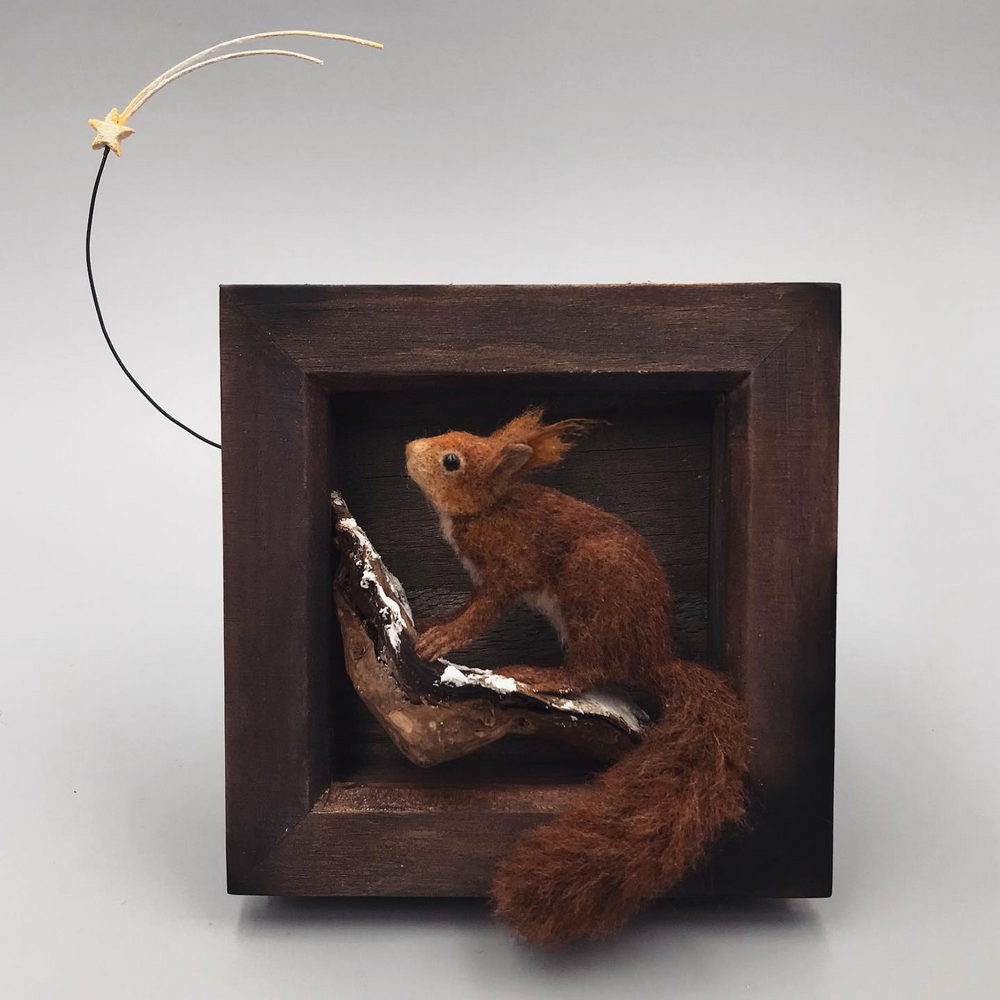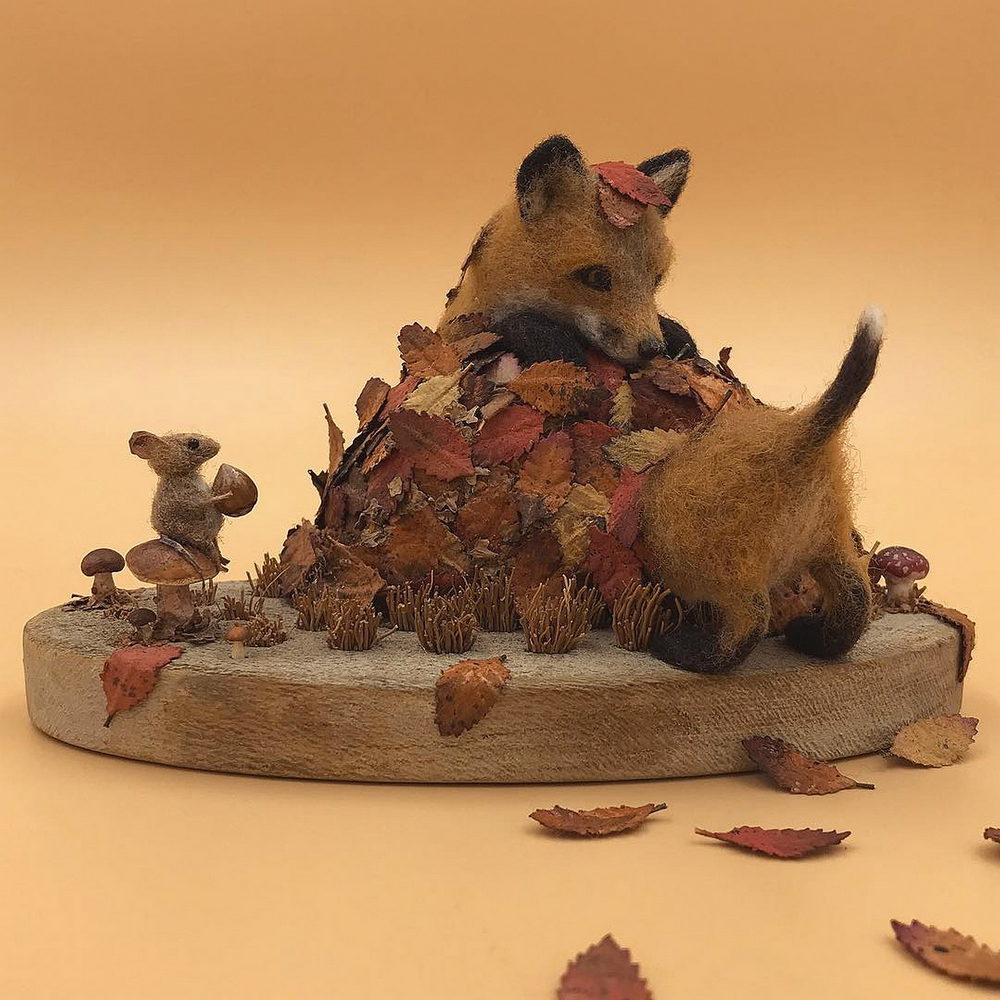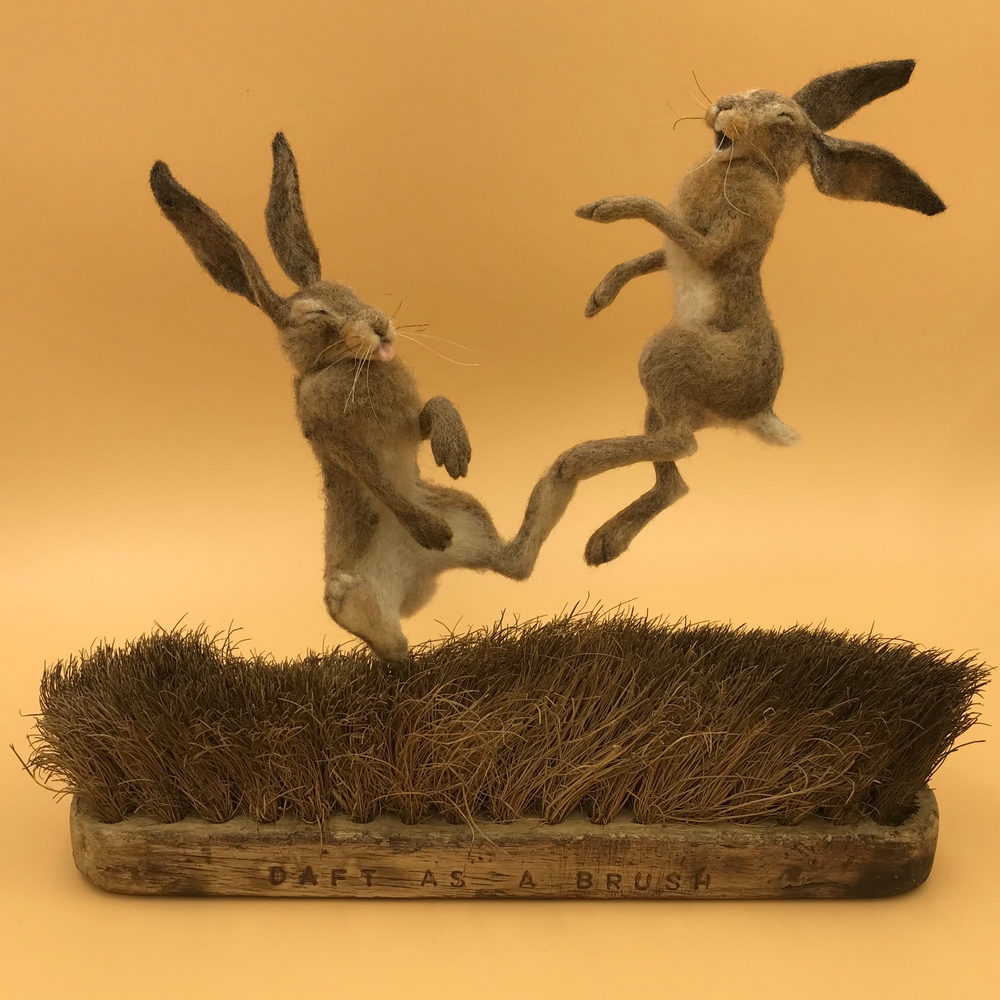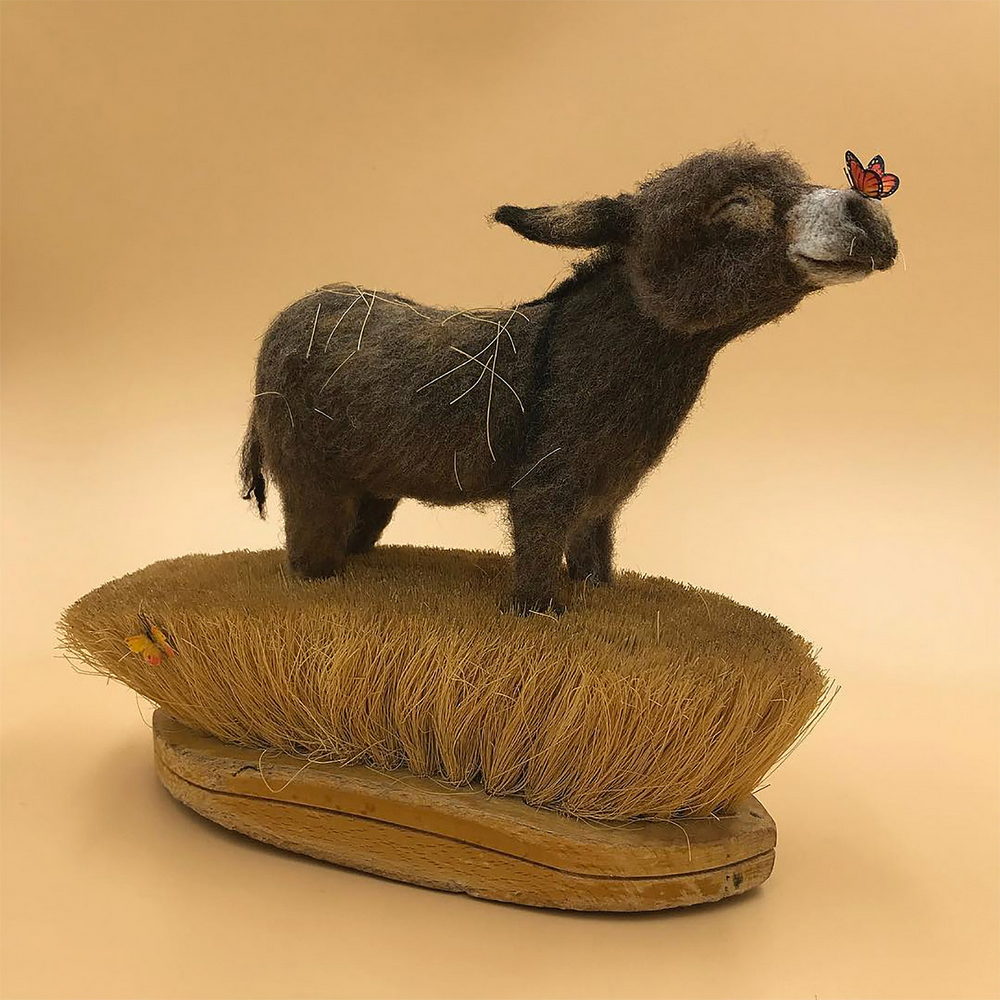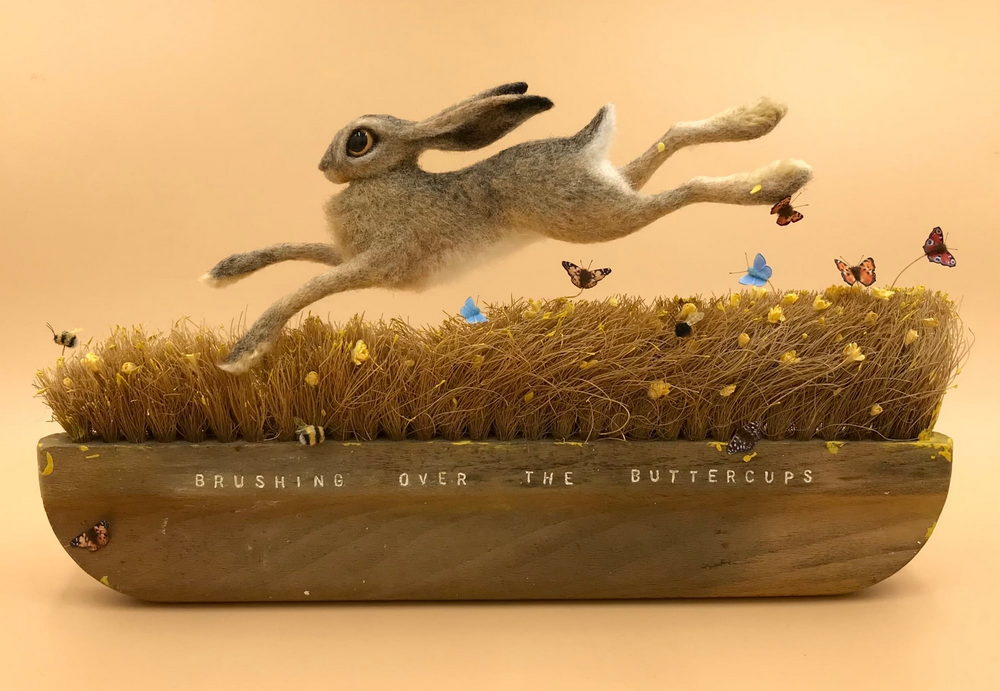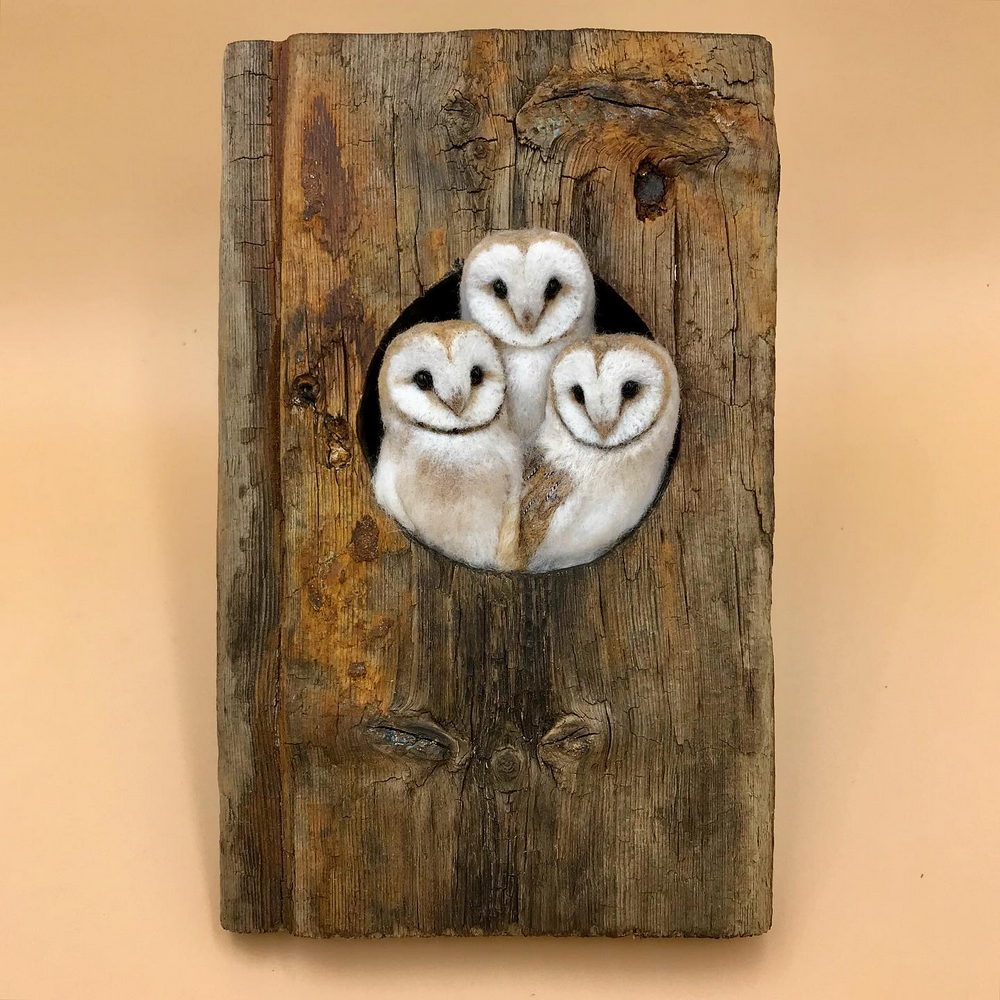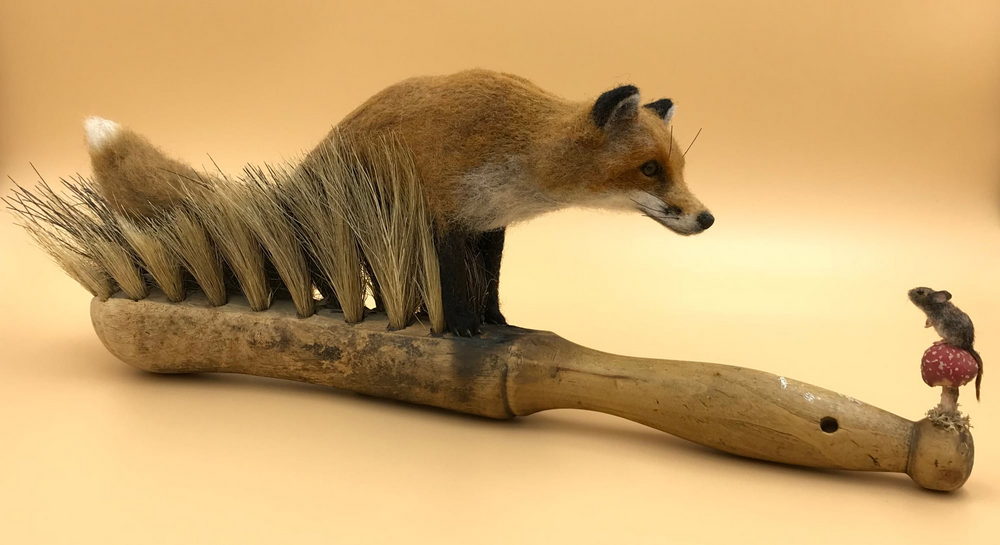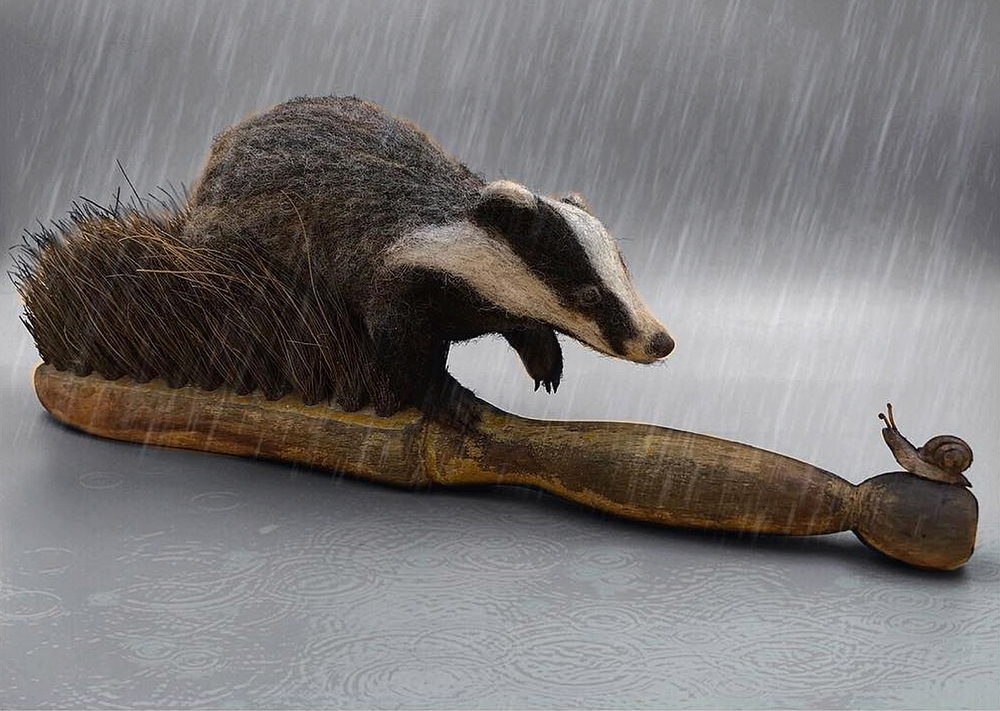 Simon Brown and Katie Corrigan