The cat eye shape is iconic, best known for its long history in cinema and close relationship with vintage glamor and the classic Hollywood period. The spectacles are ever-present through their near-century of existence. The origin of these very well-known and beloved frames is a fun one.
The frames can be directly traced back to the famous filmmaker, Altina Schinasi. She had been to the optician and was dissatisfied with the plain selection of spectacles and opted to create a design of her own. Taking inspiration from her travels in Europe and the female face, she found the cat eye, or harlequin shape to be a striking and romantic look. She was not the only one who thought this, after a few no's from opticians, the frame became a hit at a glasses shop in New York City. Quickly the frames revolutionized the industry and Altina Schinasi was recognized for her contribution to the functional and modern eyewear industry. She was accredited by Vogue magazine and won the Lord & Taylor Annual American Design Award.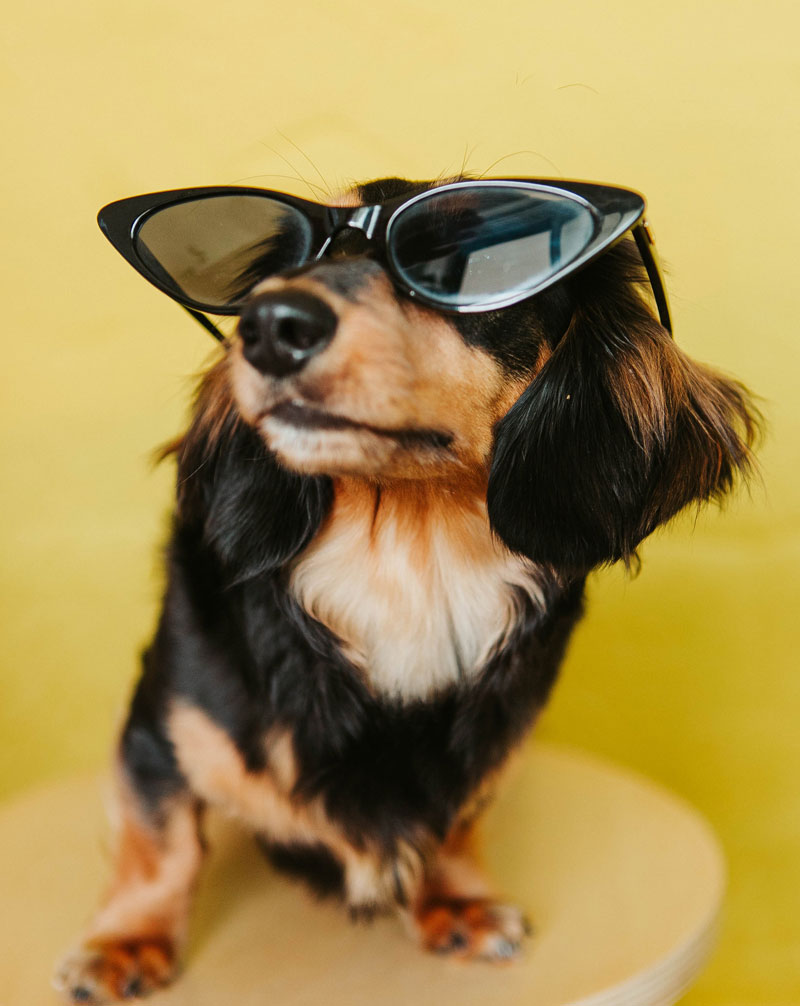 Stepping forward into the 1940s, the cat eye design began its evolution. At this time frames featured pointed corners on a relatively square or round lens. During this time the frames were adorned with gems, and stoned embellishments on the corners to offer additional character. As the time reached the 1950s, the shape of cat eye glasses noticeably narrowed, creating a cuter, more rounded design. Spotted on the likes of Marilyn Monroe and other big-screen pictures during the era of classic Hollywood, prompting more awareness of the style.
Stepping forward, but still, in the realm of Hollywood, the same shape was given a darker tint and happened to be featured in the small flick with Audrey Hepburn at Breakfast at Tiffany's. The frames grew increasingly popular during this time, and coincidently the name Tiffany also jumped into popularity, a very fun time in history. Later on, in the 70s and 80s, the cat eye shade grew in size and notoriety. The frame featured a rounder shape and could be spotted on nearly all women, any model or actress, and even plain Jane. The cat eye shape had hit its stride and had been modernized.
In the 90s and early 2000s, the shape of the frame remained fairly unchanged, still large and relatively round. Colors during this period were more adventurous. With popping pinks and purples, the use of neons even. The frame got a thicker, more chunky shape, truly an oversized shield of a spectacle. From 2010 until recently, we have been witness to a significant drop in size, bringing us back to the original 1930s design, but of course with a contemporary twist. These decades brought forward thin and almost futuristic designs. The high-street brands offer a wide selection of cat eye shapes that feature thin, and crescent shapes. Contemporary designs are bold, unique, and bright – match much of what fashion has to offer today.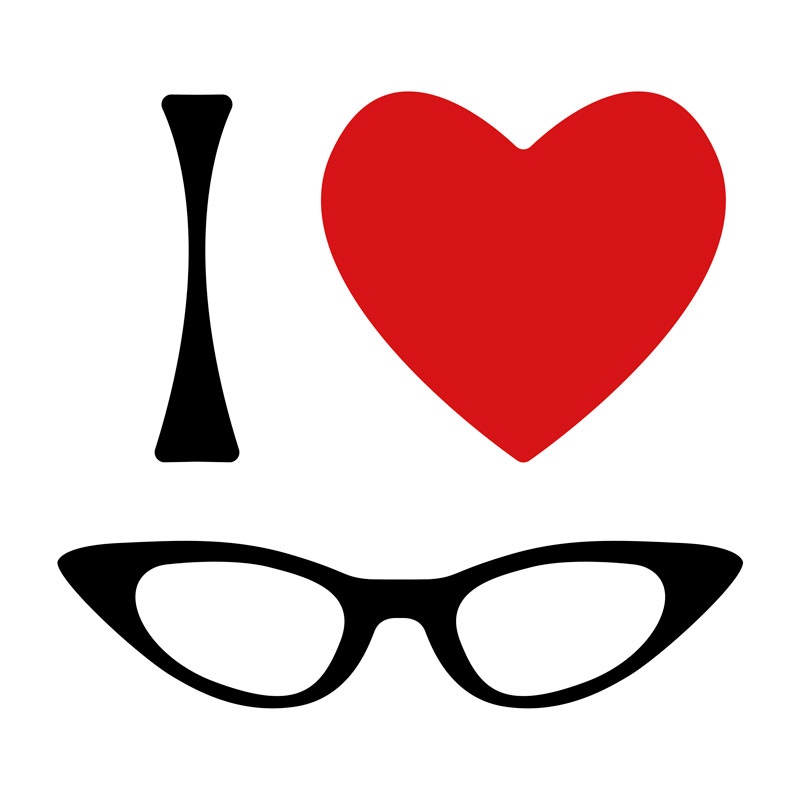 Who can wear a Cat Eye shape?
The cat eye shape has had a renaissance many times over, and every eyewear designer has had the opportunity to do their rendition of the frame. Needless to say, there are a lot of options available on the market today. The cat eye shape traditionally looked best on people with oval and square faces. However, there are many options for people of other shapes, namely round faces. Round face types have difficulty wearing these frames as they feature a very round bottom half of the frame, which often makes a rounder face appear very round. It is suggested that those should seek out cat eye frames with a square base to complement this natural shape.
There is truly an option for everyone, you just need to discover which is right for you. Online is the perfect spot to hunt down the frames you want and love, there you can select from a vast variety and find more affordable options. SmartBuyGlasses is a great place to start your search, there you have thousands of frames to choose from and hundreds of brands, from luxury to value. Discovering your next fashion statement should be an easy and approachable process.