Today, we will talk something essential in our daily life – toilet paper. What kind of ART can be made out of toilet paper? You will know when you finish this post.
1. When we have lots of toilet paper? — we can make a wall, a toilet paper wall.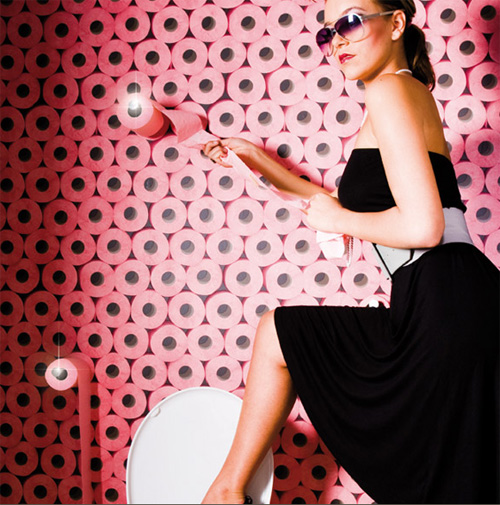 Actually, it is looking pretty good on the picture, and seems easily get paper. Just make sure to keep the room dry. lol [link]
2. When we have a lot but not enough for a wall? — we can make a nice dressing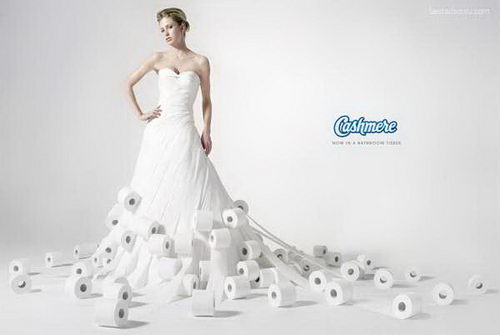 This one is the ads campaign of "Cashmere Tissues". I saw the real one in the window display of "the Bay" in Toronto [link]
3. When we try to do some thinking? — we write our notes on the notepad styled toilet paper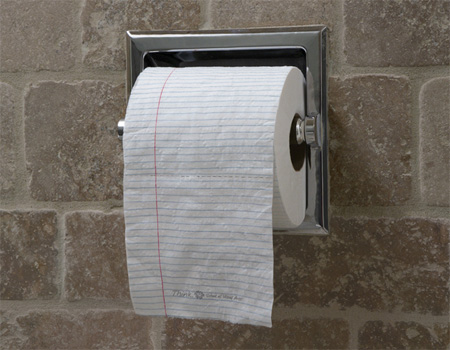 Thinking toilet paper by School of Visual Arts[link]
4. When we try to do something artistic? — The Toilet paper origami, easy, just follows the steps above. Print it out and put in your wallet, in case you forgotten one of the steps.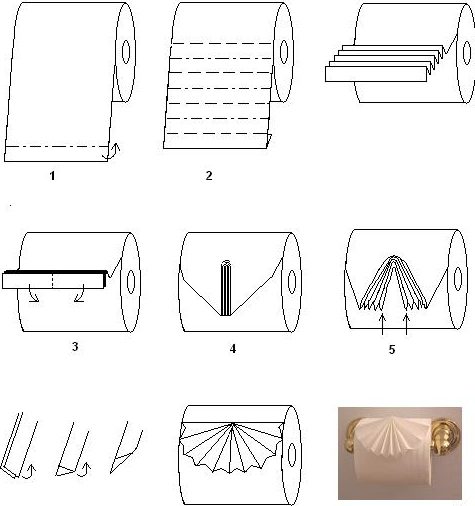 Toilet Paper Origami[link]
5. When we finish the whole roll of paper? — We can make some handcraft to add some beautiful decoration on the wall.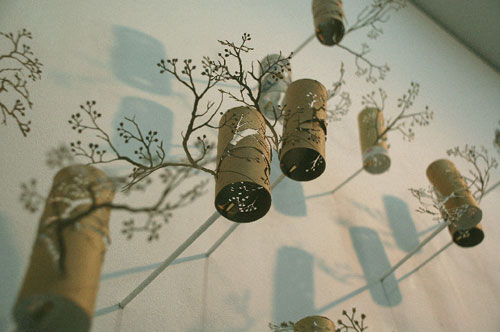 toilet paper roll Art [link]