Part of the selection process when building your home is choosing the perfect finish. It's often one of the most exciting times for soon-to-be homeowners as they begin to envision what their desired home will look like. It's also easier to become overwhelmed, especially when you're designing your own space.
However, there's are many factors to consider when you make your selection. Here are some useful tips to help you out during this process.
Start With A Vision
Everything starts with your vision. Without it, you may end up having a home that you don't like. As an aspiring homeowner, you probably have been browsing for ideas or inspiration from different magazines and online websites.
Nevertheless, taking pictures of the homes that you like is an effective tool in helping you narrow down your styling options and in building a visual plan for your new house. These pictures will help you get closer to achieving your dream house.
Therefore, always refer to it, especially in times when you need a guide in making choices and to learn more about what works and what doesn't.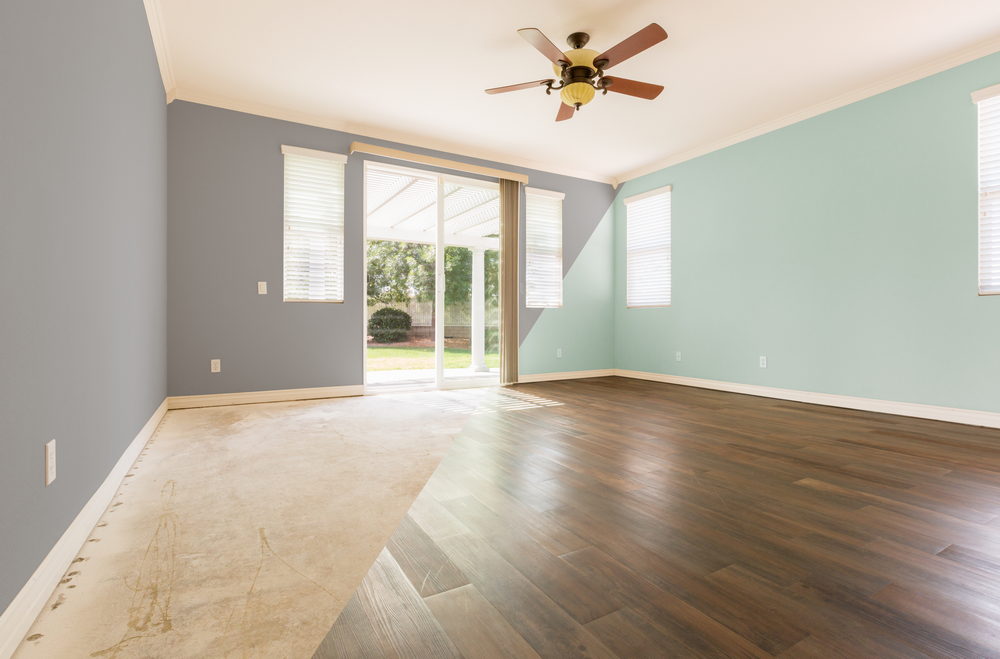 Always Stick To Your Personal Style
Maybe you don't like the options offered by the experts that are 'popular' these days. Rather than allowing them to determine the finish for your home, you should consider your unique style and how you want it to be represented in your new home.
On the other hand, if you don't like the look of a certain finish because it doesn't go with the rest of your design, then you're free to explore other alternative options. The house belongs to you and your family, so it's important that you have input on the design.
Be Creative
Be creative when it comes to choosing the perfect finish. It's your home so don't be afraid to experiment. Likewise, you can always mix and match finishes to achieve the paint color that you're looking for. On the other hand, make sure that your combinations are solid before you start experimenting.
In addition, you're free to express your personal taste by coming up with different styles. When you blend your preferred design with a variety of finishes, you'll be able to find the ideal fit for your home. Furthermore, the best part about this process is that you can be as creative or traditional as you want.
Understand The Different Types Of Paint Finishes

There are many different types of paint finishes available. Some paint finishes are glossier than others. You can learn more by taking a look at some of them:
Eggshell
This type of finish provides a natural appearance similar to an eggshell. The surface of this type of paint is smooth and glossy. However, it's not nearly as durable as matte or satin. Hence, it's a safe choice for interior walls, which means that it can easily be wiped clean if necessary.
Satin
This paint finish is an excellent choice for interior design projects. It's soft and velvety, making it suitable for both indoor and outdoor spaces. While less durable than a gloss finish, a satin finish will hold up well to routine cleanings and daily wear.
Semi-gloss
This type of finish is reflective but not as shiny as a high-gloss paint finish. While semi-gloss paint will reflect light and create a mirror-like appearance, it's easier to maintain and clean than a matte finish.
Moreover, this paint finish is popular for exterior use in rooms with high levels of humidity and traffic. Although semi-gloss paint requires extra prep work, the extra effort will be worth it in the long run.
Flat
This type of paint finish is also known as matte paint and it can be applied to any surface, including walls. A flat finish won't reflect much light, so it'll absorb any light that strikes it. Therefore, this makes flat paint a great option for rooms with little traffic, or for walls that need to hide damage.
High-gloss
This paint finish reflects light and can look shiny and slick. Thus, high-gloss paint is suitable for kitchen cabinets, countertops, and building exteriors.
Significantly, you should check what type of paint you currently have before you start painting. Each type has its benefits and drawbacks. Considering all the factors that go into a paint job, you'll be able to choose the best option for your home in no time.
Final Thoughts
The perfect finish can certainly do wonders for a home. It also provides an inexpensive way to transform the look of your house without even undergoing major renovation.
However, when it comes to choosing the paint finish for your new home, there are many choices. From flat to high-gloss, there are a few things you should consider before you make your final decision. These paint finishes differ in their sheen, meaning that they'll reflect light differently.