Books are here to give you inspiration but these top home library ideas are jam-packed with inspiration as well. If your book reading zone looks languid and cluttered, then follow these ideas and give the right amount of attention to your home library the way it deserves! We know that a home library is a kind of spot that is reserved and made for relaxation only. It has to look stunning; otherwise, your relaxation time will go in vain.
One can only enjoy reading a good book if a person is surrounded by a perfectly decorated space. You can have a look at these home library designing ideas. We are sure that these suggestions will re-create your home library into a more formal, elegant yet colorful and cozy looking one.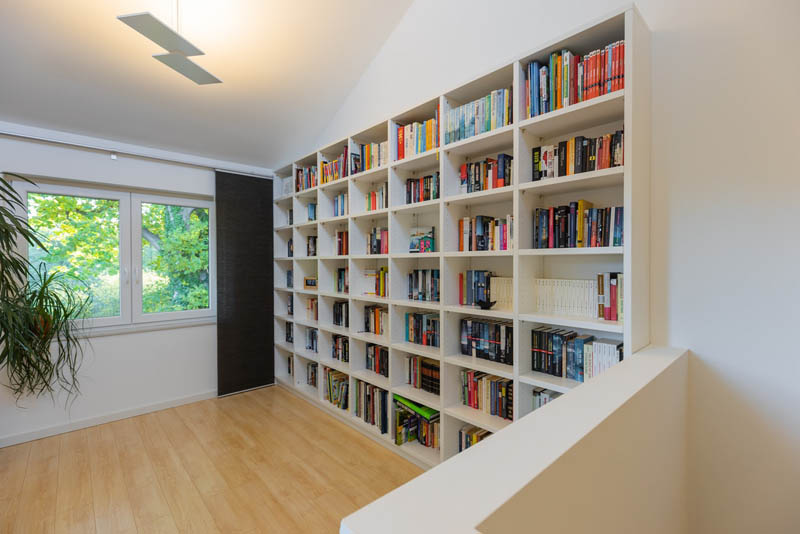 Modern White Shelving in Home Library
Lots of architects have loved the trend of incorporating modern while shelving in their home libraries. If you have a small living room and you are planning to transform and re-model it, then try giving it a library vibe. In other words, you can create that residence into a library and it should be surrounded with egg-cratelike shelving. Place modern chairs, desks and tables over there. Rest, the presence of soaring wood shelves brings a classic touch in your home library site. There are a bunch of architectural designers and professional builders who now like the idea of embossing soaring wood shelves in home libraries. You can complement this whole idea by putting noteworthy antiques in it. If you want to know more about the cost associated with house renovation or construction, then click here for more information. You can also enquire from us whom to choose and contact!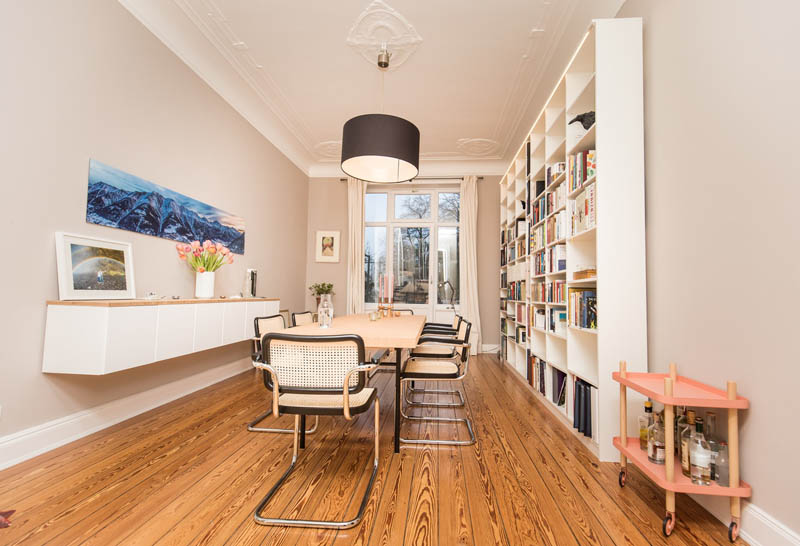 Opting for a Collected Display and Creating a Home Library with a View
It is best to give a collected display look to your home library. If your reading spot looks old and worn out, then you can instantly restore it by giving it a collected display feel. Furthermore, you can try setting up an entrance library as well. Simply fill that room with pots and lots of artifacts and give it a visual artistic look. Moreover, you can encircle your library with classic shelves and try adding lots of French doors in it. If this zone comes with a view, then that is great. This view may come in the form of lush landscape. In this manner, your mood may further be lift up!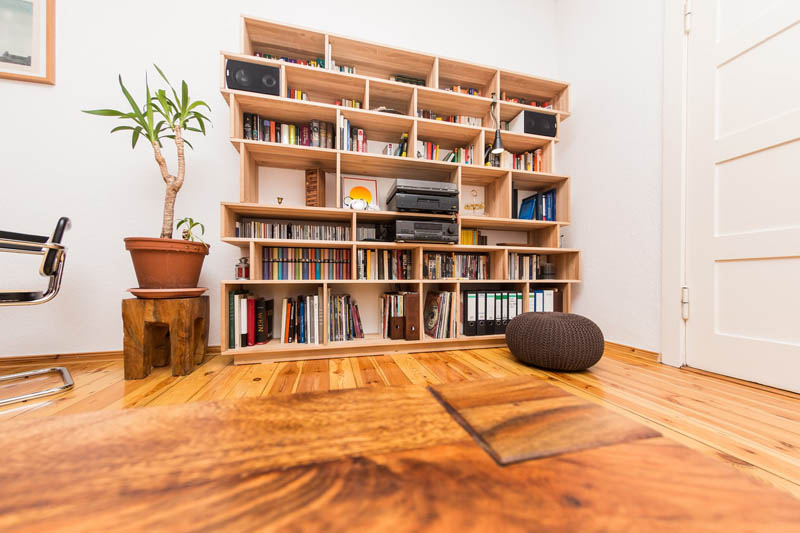 Building a Traditional Looking Mahogany-Paneled Study
Lots of home designing improvements and advancements are laid down by interior designers and among them we have come up with a traditional looking Mahogany-Paneled Study concept. The idea of coming up with a mahogany-paneled library is truly and genuinely impressive. All in all, this is a favorite retreat look that you can give to your home library. In such a room, make sure to feature and surround it with antique desks and also a flat-screen TV. Following the same theme, book lovers love to put up classic and also customized built-in bookcases. The installation of custom bookcases brings a spark in your reading zone. Like, if you have an oval library, then try to have those bookshelves that manage to curve with the walls. You need to grace the home library space with utmost decency and this is what this idea tells us!
Presence of Library Ladder and Giving Neutral Display to your Home Library
Upon supplying your home library with the element of 19th-century ladder, trust us your reading area will look more antique looking. Apart from keeping an extensive book collection, it will always be of great idea to keep a ladder in that room too! Moreover, home libraries and neutral displays go hand in hand. You can surely decorate this site and make it more dominating looking by embossing neutral displays in it. We have seen that the addition of neutral color scheme will make your home library warm looking,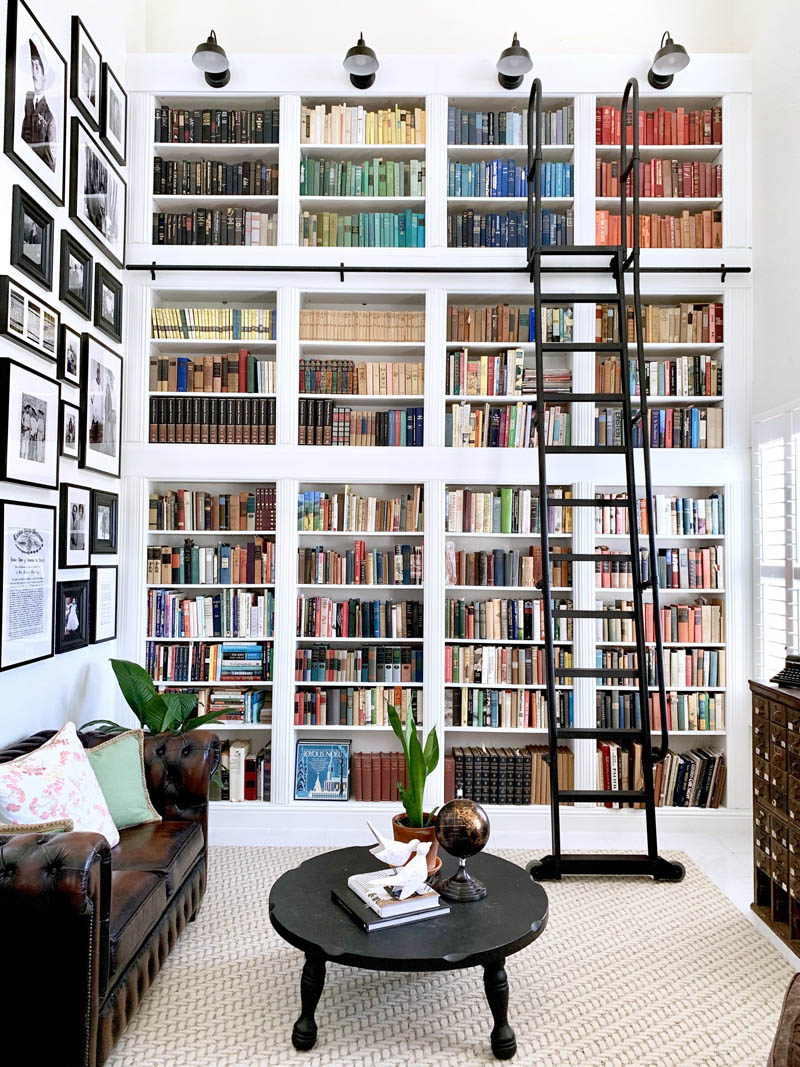 Induction of Warm Wood Shelving and Antique Volumes Display
When it comes to warm wood shelving, the idea of placing an Indian tablecloth as well as taffeta curtains always captures our attention. Besides, to glam up the look of your home library, it is suggested to place antique volumes in it. Like, you can place Empire chandelier lights and further decorate this room according to your preferred taste.
Addition of Cozy Book-Filled Corner
There has to be a cozy book filled corner in your home library premises. Like, if you have built an oak-paneled library, then try recreating a small section of it in a cozier style. Place cozy rugs in that book-filled corner and decorate this space in any style that you desire. In addition, a home library looks incomplete if it lacks sophisticated storage options in it. Lots of home decorators have recommended placing a library's sofa and wing chair as well as a cocktail table, and footstools.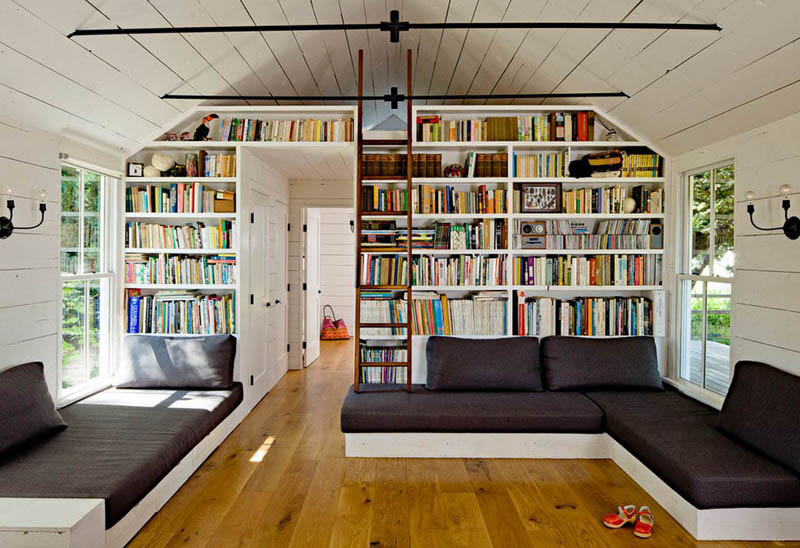 Lastly, to give a fashionable feel to your home library, you can do that by placing a bunch of library accessories over there. Like, the addition of a pair of armchairs and also the custom-made sofa, the cocktail table, the Moroccan carpet, the floor lamp- all these additions bring vintage yet modern vibe in your study area. Think of more home library designing ideas and share them on this web page.