While creativity and art go back to the beginning of time, what's really catching everyone's fancy nowadays is epoxy resin art. Being a versatile substance, epoxy resin can be used for several DIY projects. From creating simple canvas paintings to wooden-epoxy furniture or jewelry, each piece of epoxy resin art is unique.
When working with epoxy resin, you'll be using use two components–the resin and a hardener. The liquid resin is mixed with the hardener and then a chemical reaction take place that hardens the liquid into plastic, making it strong and durable. Hardened epoxy resin gives a clear, glossy surface. This makes it the perfect material to create artworks that focus on luminosity, clarity, and depth.
In this article, we discuss the different kinds of art you can create with epoxy resin.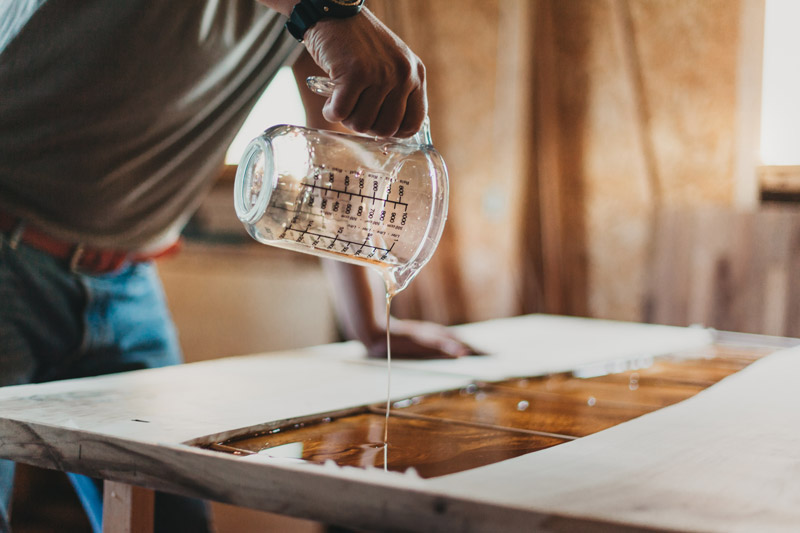 Paintings
One of the most important things to keep in mind before starting out is to find good quality resin that's suitable for your project. If you're planning to start creating epoxy resin art, visit acrylgiessen.com best resin guide. Due to its versatility, the resin can be used on acrylic, watercolor, and canvas paintings. When using it on paintings, ensure that the surface is dry.
You can use resin on photos for a frameless, smooth look. When creating epoxy resin artwork, you can use a variety of colors to create vibrant designs and textures. To add some sparkle to your artwork, you may add glitter, crystals, and sparkling stones. Doing so will add luminosity to the resin's clear and smooth surface, creating a beautiful visual effect.
Jewelry
One of the easiest ways to start experimenting with epoxy resin to create art is to use it for creating jewelry. Though the process may be slightly longer, you can still repropose some of the things in your home, like flowers from your garden or a broken pendant, and turn them into beautiful resin jewelry.
To add sparkle to your jewelry, make sure you're well-stocked with glitter and sparkles. For bracelets and necklaces, you can add metal loops.
Wood-resin furniture
Wood-resin furniture is in demand now. That's why designers are creating unique furniture designs that inspire creativity and encourages a new form of artistic expression.
Though furniture made of resin was mostly represented by faux-wicker furniture or used as an alternative to plastic chairs, wood-resin furniture today has been reinvented with intricate designs and patterns that look like iconic pieces of art. Thereby, giving wood Epoxy furniture a much-deserved place in modern living rooms.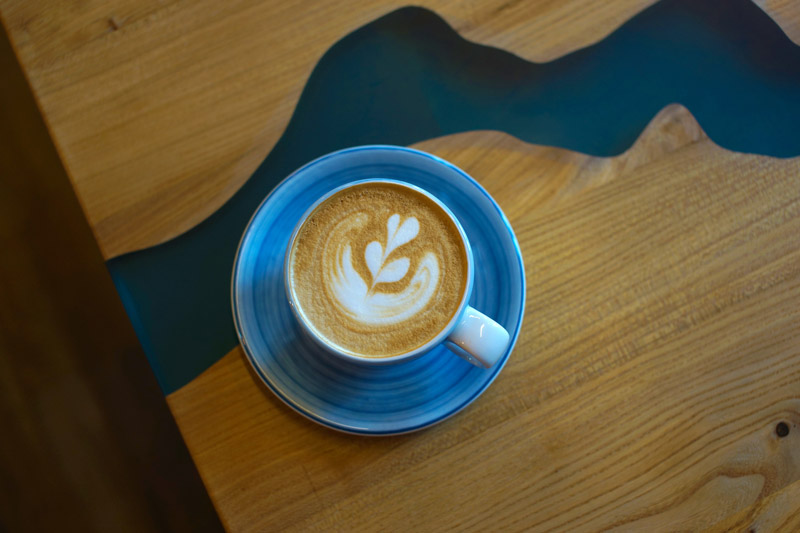 Sculptures
Epoxy resin has become a popular material for creating sculptures, statues, and figurines. Being a versatile, accessible, and durable material, many artists nowadays are using it to create sculptures and other collectibles. It's especially convenient if an artist wants to create several pieces of the sculpture. Since epoxy resin is light-weight and versatile, it can be created to look like porcelain, stone, marble, or bronze.
Resins used for sculptures have a 'not Lloyds approved' mark. This means the resin doesn't have the structural strength for boat building but can be used for sculpting. If you're creating external sculptures, look for epoxies that have enhanced moisture and chemical resistance. To create a three-dimensional resin sculpture, use fiberglass resin for optimal results.
Countertops
Resin-art countertops with the flowing, colorful patterns and texture are ideal as an enchanting focal point in your kitchen or dining room. Replacing your worn-out kitchen countertop with a unique resin countertop can be an inexpensive alternative to materials like marble and granite.
Additionally, resin-art countertops with vivid colors and patterns can provide a fun and fresh expression to your kitchen. This way, you'll be more motivated to work on your kitchen, allowing you to make healthy meals for you and your family.
Conclusion
Epoxy resin art has gained popularity for its versatility and uniqueness. Also, each piece of art created with epoxy resin is different since the process involves the free-flow of paint and resin that's orchestrated to create art that's unique with complex patterns of color and texture. While 3D resin has become a new medium for creating three-dimensional resin sculptures, using it to create fashionable jewelry is also gaining popularity.
Since epoxy resin gives clarity, depth, and luminosity to the end products, it's being widely used to create beautiful art pieces, like glossy countertops, paintings, and collectibles. Due to its aesthetic appeal and experimental nature, resin-art has gained popularity across the globe in a short time span.
Resin art can be especially rewarding and satisfying as there's no end to the possibilities of expression and exploration with this material.