Cruise is back and this time, it goes beyond. Storylines has a wild idea that plans to launch residential sea community in 2025. According to proposal, residents can purchase one of the ship's 547 fully furnished home on cruise with a lifetime onboard, exploring the world and enjoying the amenities.
As a community, the 741-foot-long and 98-foot-wide MV Narrative contains more than apartment. Twenty dining and bar venues, a microbrewery, a marina landing with personal watercraft, three pools with sundecks, a pet exercise area, a business center, and a beauty salon are just some of the amenities that await residents. There is also a 10,000-book library, art studio, movie theater, and bowling alley that residents can use at their leisure. Moreover, Storylines has a 10,000-square-foot health and wellness center with a medical clinic on board that includes a doctor, nurse, pharmacist, nutritionist, and physiotherapist. The facilities also include a hospital for emergency medicine and a helicopter landing pad for medical evacuations.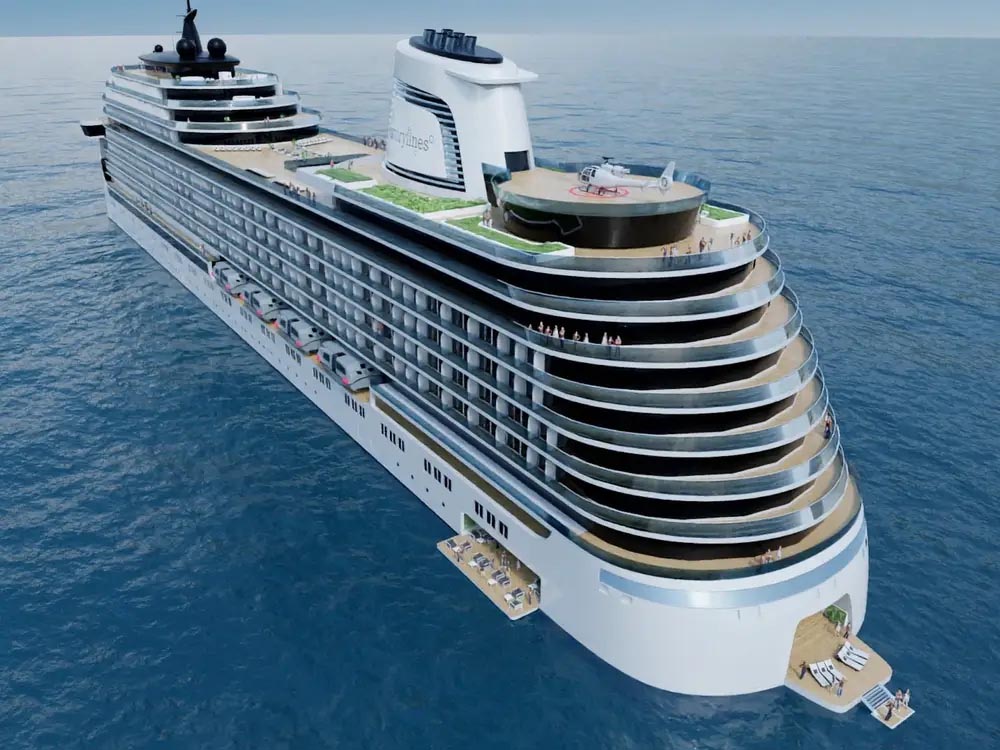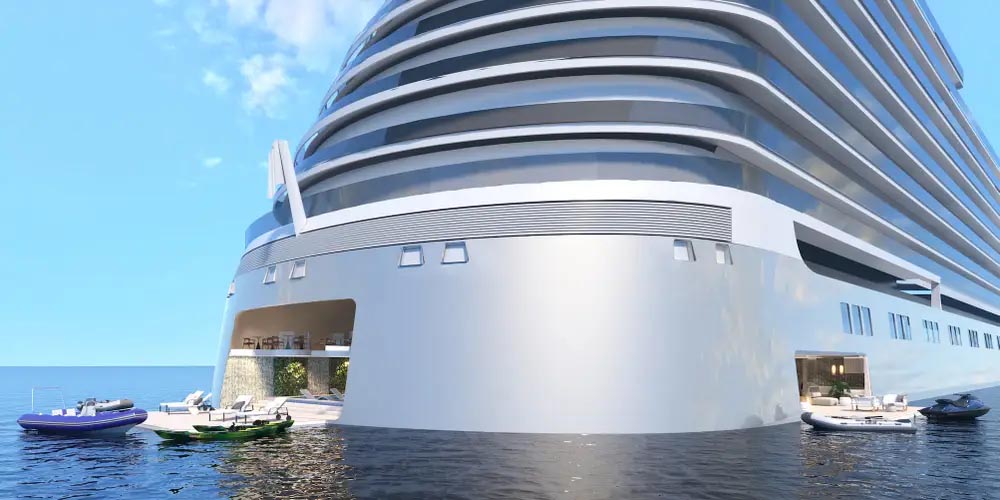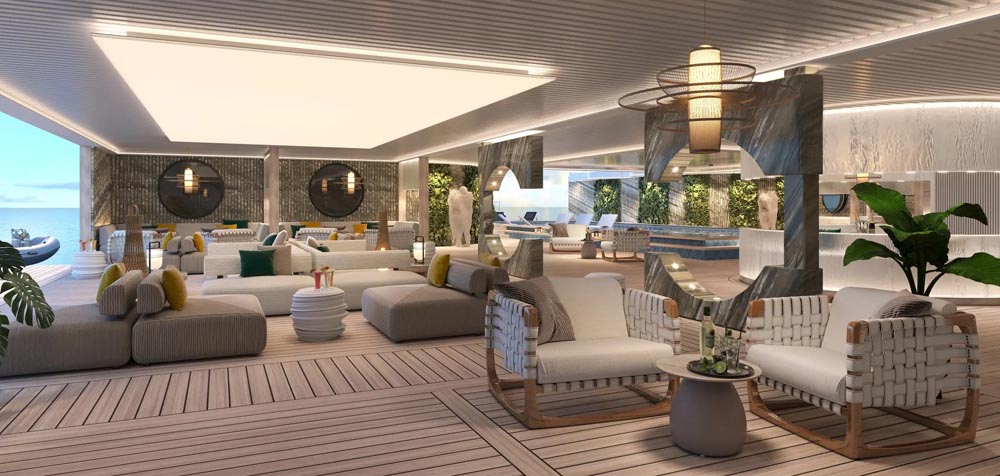 The apartment on ship varies in size and allow semi-customization. Choices range from a $1 million, 237-square-foot studio home to an $8 million, 1,970-square-foot four-bedroom, two-floor home. Most apartments come with balconies so residents can enjoy the view out to the water. And the ship is equipped with WiFi, which means that remote workers can continue their careers while aboard.
There is also a monthly living fee of about $2,600 for a dual occupancy unit. While this may seem steep, this pays for access to all of the ship's amenities as well as all food and drink, just like your all inclusive resort.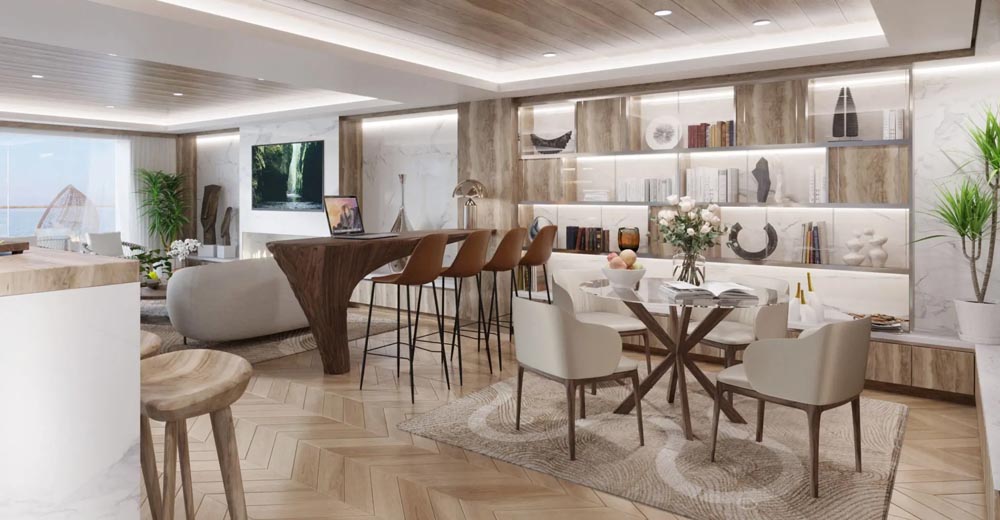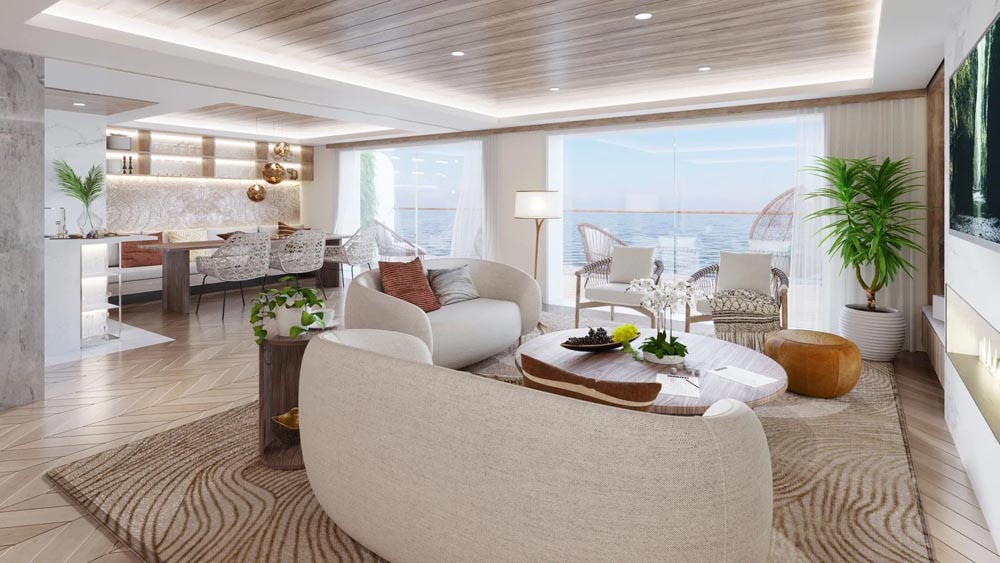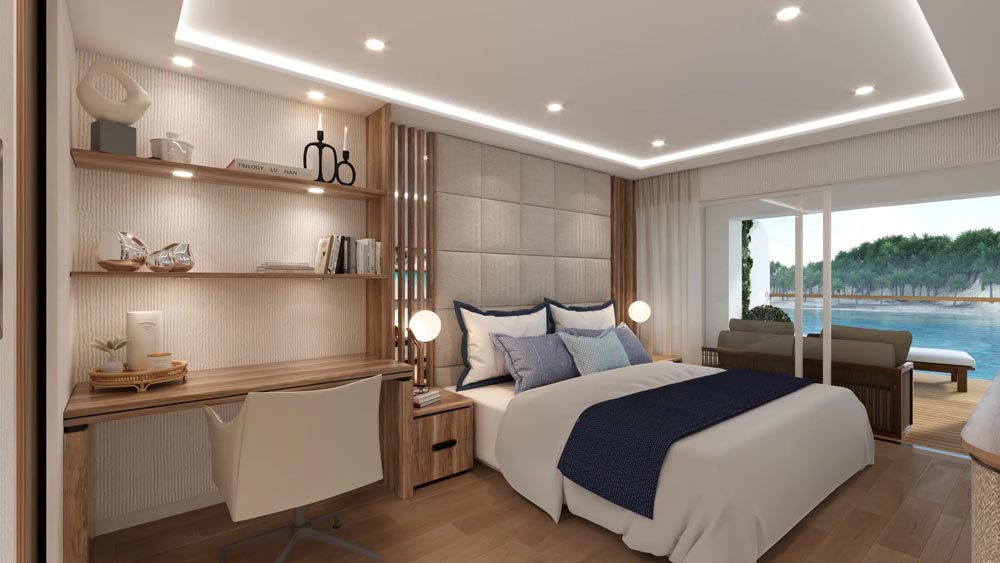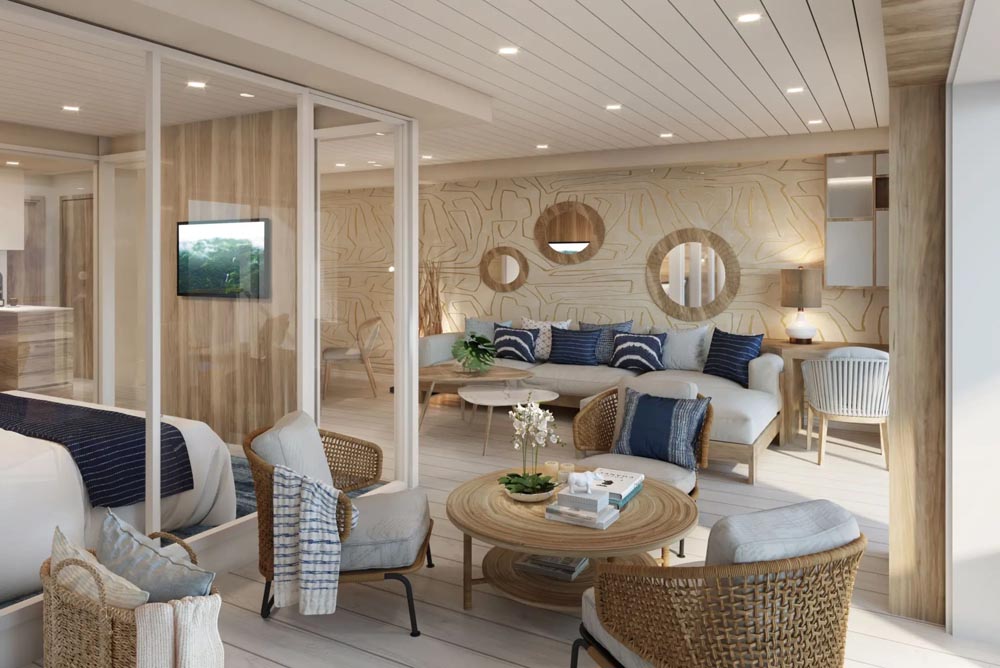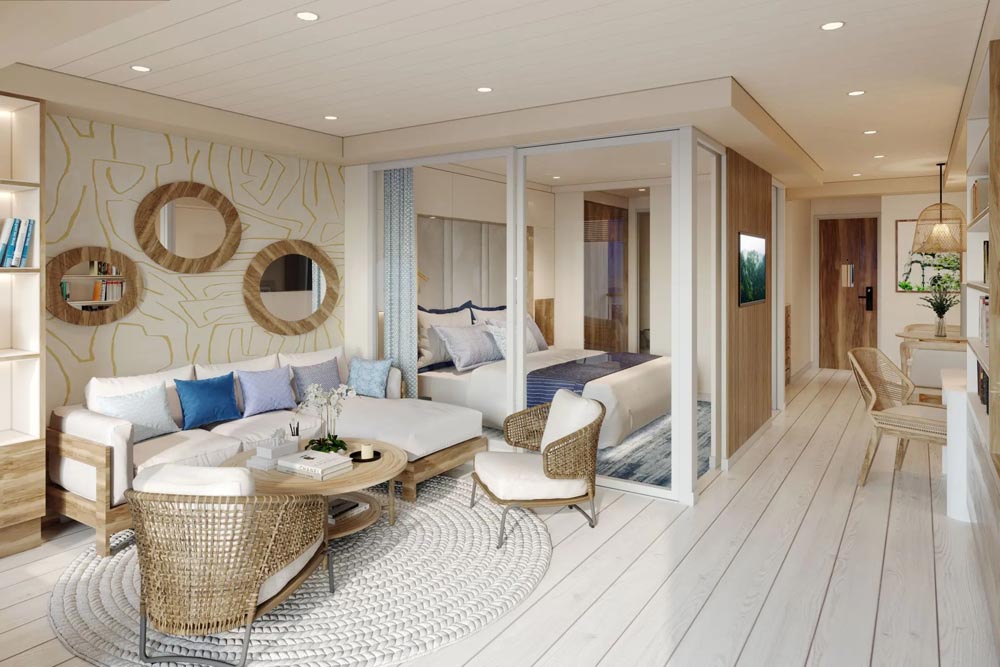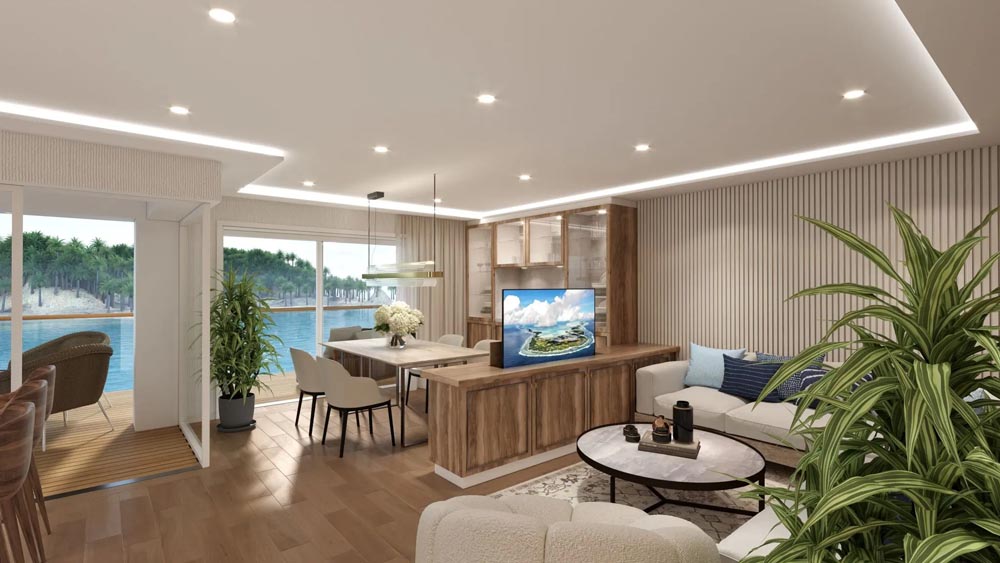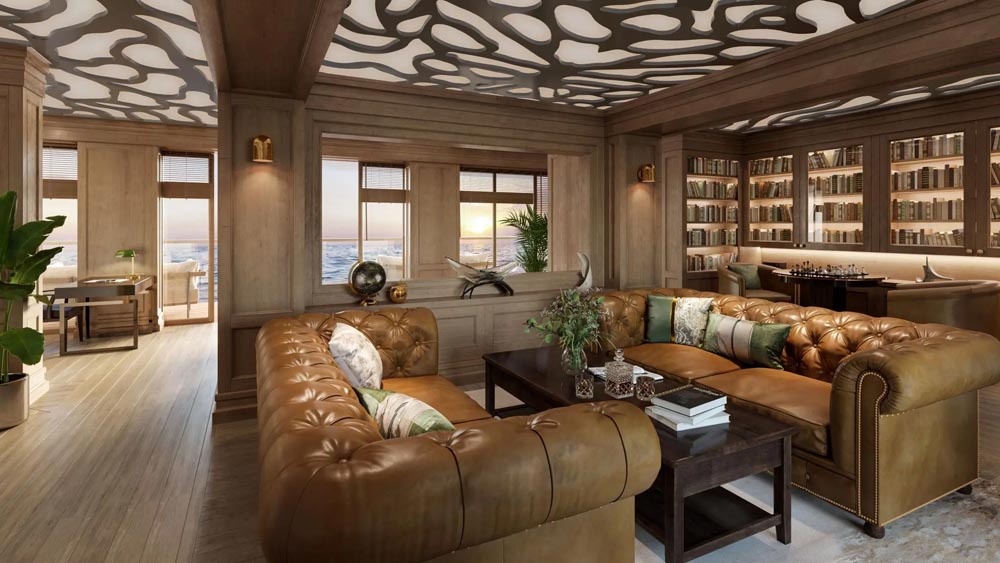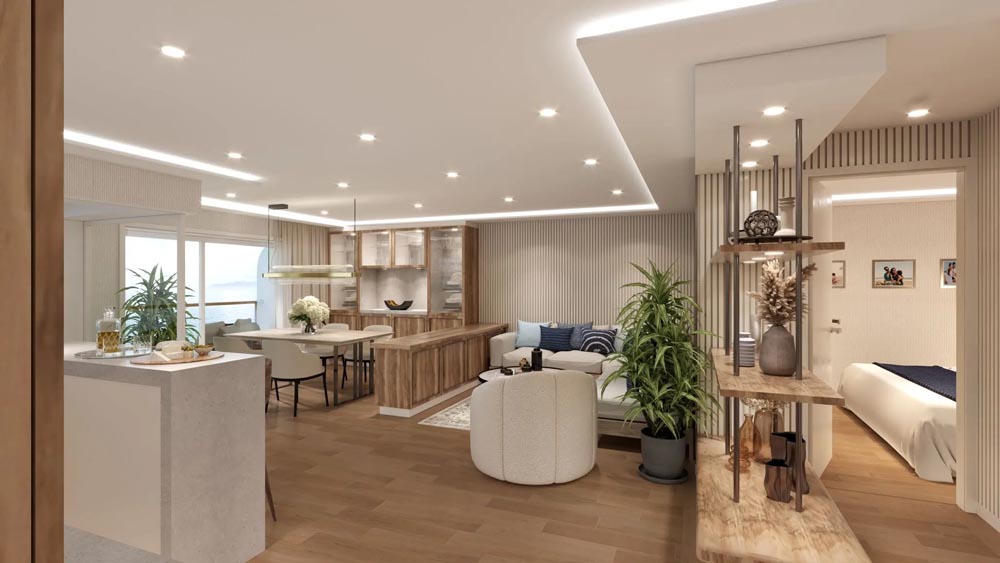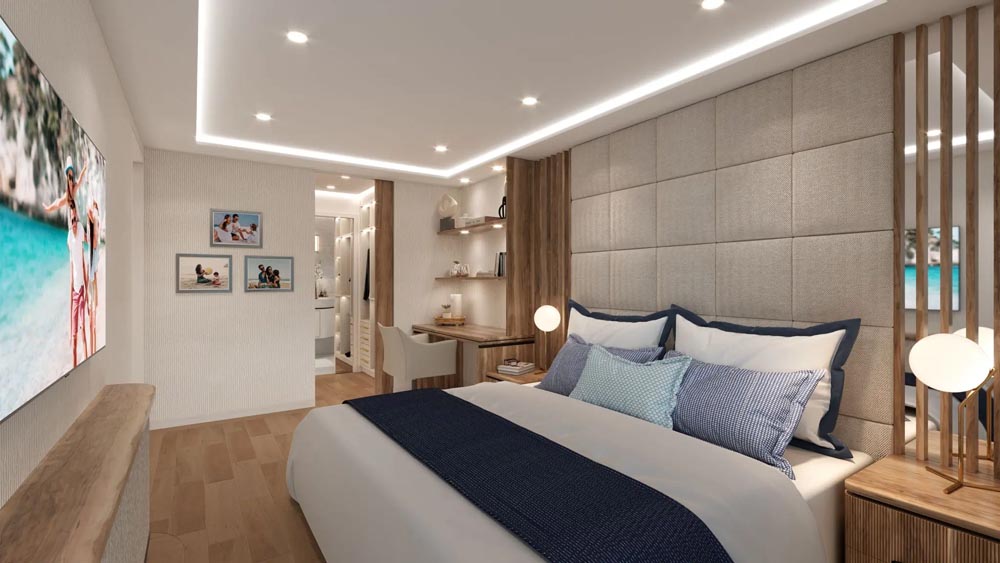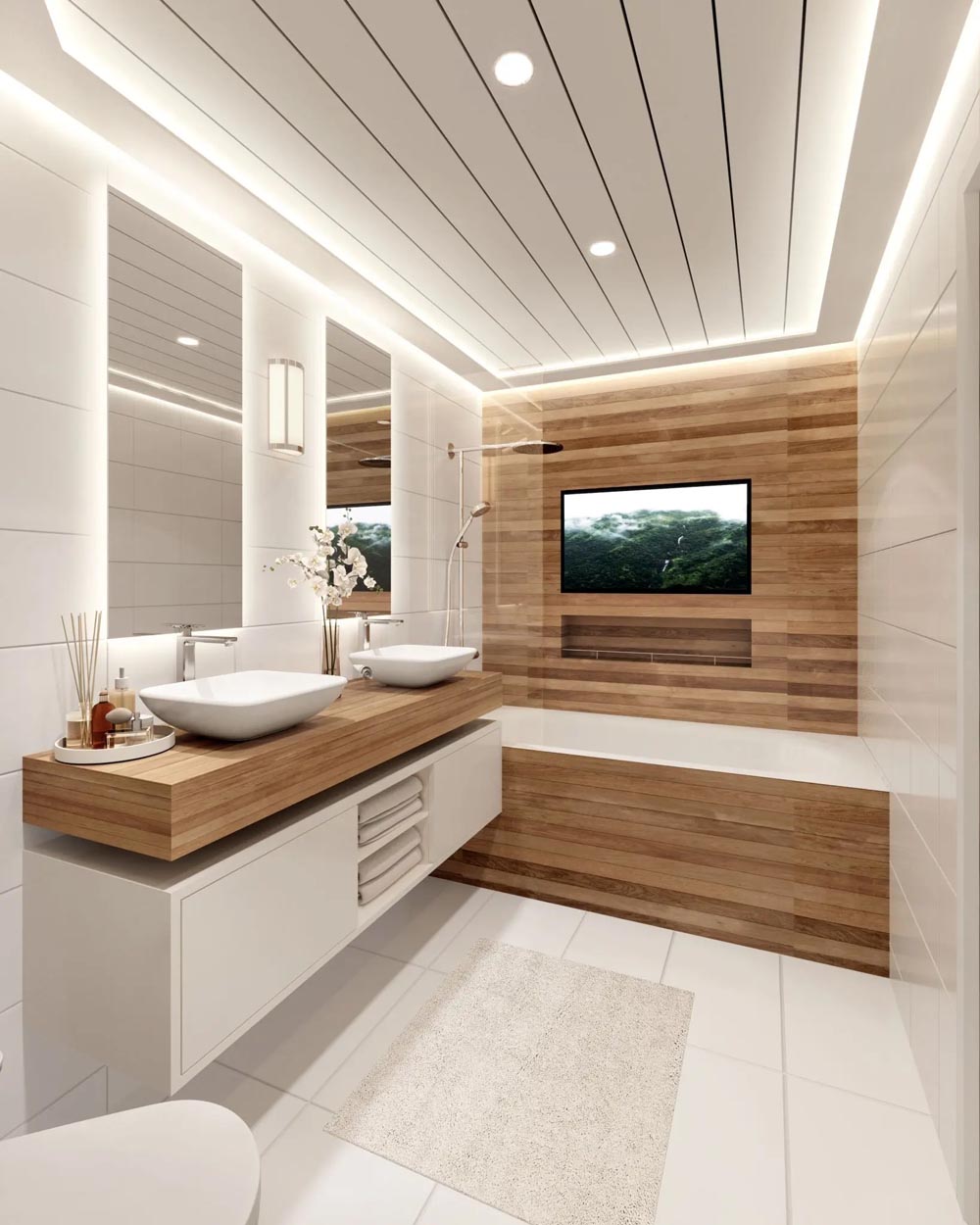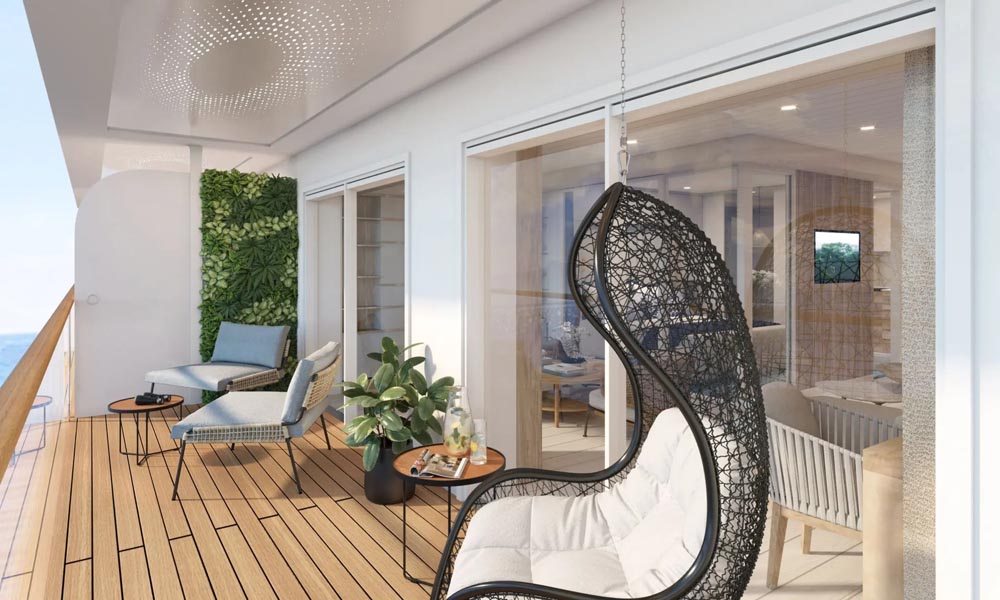 The plans are for the MV Narrative to circumnavigate the globe every three years, touching on all six continents. How do you like the idea of having a home on cruise? Crazy or attempting?