When you're on the hunt for your first photography camera, you ought to know that there's no such thing as a perfect beginner camera. Each camera has its respective pros and cons, and it's up to you—as the budding photographer—to narrow down your selection according to what you desire for your brand-new equipment.
Not only getting the most suitable beginner camera for you'll make you enjoy taking professional-level photos as an amateur, but you'll also be having one that can last you through so many years of use. So, you need to invest some time in researching and looking for that one camera.
Thankfully, there's a camera for every need and budget. However, because of the many options that you can choose from—and potentially because you may have little to no idea about the features you need and want—you may get confused with what camera to bring home. This article is there to help you take the guesswork out of choosing the one you need by telling you which features you should look for.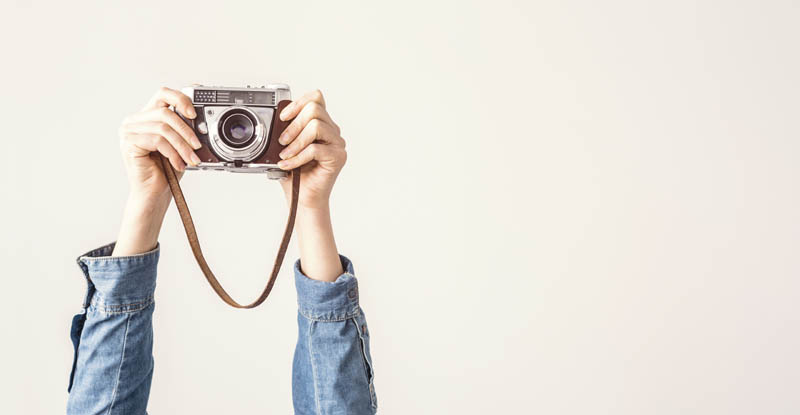 1. Ergonomics
A camera's ergonomics refers to how the camera feels in your hand. When you're going to be using the camera for extended periods, indeed, you'll want to have one that feels comfortable enough to fit your hand's size.
Aside from that, you should pick one that's light, especially if you're going to choose a DSLR camera. They can weigh between 1.5 to 2.5 pounds (0.68 to 1.13 kilograms). Imagine having to lift and hold that weight for hours.
2. Connectivity
The modern-day beginner's photography camera will have good Wi-Fi capabilities. With Wi-Fi connectivity, it's easy for you to send images and videos to your computer, smartphones, or tablets. This feature makes it easy for you to upload your files in your photo editing application for editing and social media sites for posting.
One of the best features that come alongside Wi-Fi connectivity is the remote control function. This function can enable you to control the camera's features and take photos using your phone. You can leave your camera on a tripod—still in a fixed location—and shoot without shaking the camera or disturbing your subject. Having a camera with this function is great for wildlife or live-action beginner photographers.
3. Shooting Modes
Another feature of a beginner photographer camera you should check is its shooting modes. A good one should have a wide variety of shooting modes that's easy for you, as a beginner, to switch to, which is a crucial factor if you're planning to make photography a career.
These are four of the main shooting modes found in most digital photography cameras today:
Program (P): In this mode, the camera chooses the best shutter speed and aperture to come up with the best photo exposure and quality. Putting your camera on Program mode is a quick way to get good photos without tinkering with your camera's settings.
Manual (M): This mode allows you to have the most control over your camera. It's up to you, not the camera, to select the proper settings as to ISO, shutter speed, and aperture.
Shutter Priority (Tv) or (S): The camera chooses the aperture setting in this mode while the shutter speed setting is left to you.
Aperture Priority (Av) or (A): This mode gives the camera complete control over shutter speed, but you'll have control over its aperture and exposure settings.
When your camera has a good range of shooting modes, you'll also have more control over the resulting photo quality. Most DSLRs have all shooting modes available to them. Point-and-shoot cameras and camera phones typically have Program mode and other shooting modes with limited options and capabilities.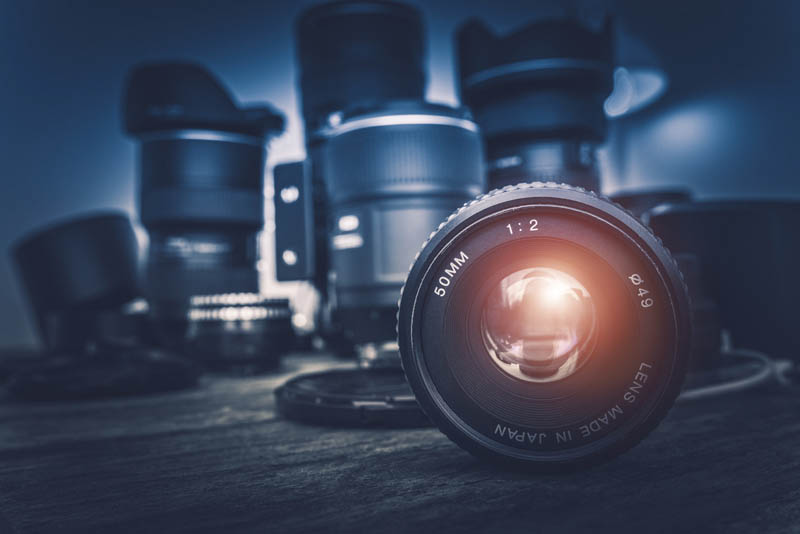 4. ISO Range
It's essential to understand what ISO is, especially its relation to your camera lens settings. True, ISO can be pretty confusing at first, but you should get acquainted with it as early as now. Know it's one of your camera's settings, together with aperture and shutter speed, that can dictate how exposed the picture you'll take will be.
Having the right ISO setting can make or break your photo. The lower your ISO setting, the darker your image. Equally, the higher the setting, the brighter your picture. The primary purpose of having good ISO capabilities in your camera is that it helps you get the proper exposure and control the noise that may appear in your photos.
Getting a camera with a high ISO range can let you take photos in a wide range of light settings. For example, having a camera with ISO 1600 or higher can easily let you take cleaner nightscapes and dabble into astrophotography.
Conclusion
If you don't know what you're looking for in a camera, the danger is you may spend a considerable amount on what you thought would be a good camera for you, but you wind up making the wrong choice. The features above are only some of the non-negotiables that you should look for in a camera. When those features are satisfied, you're sure to have a camera that you'll be happy to learn photography.