It takes some thought and preparation to pop the question to your significant other. There are a few crucial considerations to ensure your proposal is memorable and meaningful, whether you're making it huge and public or in a more private setting.
Your marriage proposal will be a success if you put your heart into it and make it a true representation of your special bond. Here are five tips to make your marriage proposal a success.
1. Choose The Right Ring
Your partner will cherish the ring you give them whether you choose diamond rings in platinum or gold. This is a significant component of the proposal that they'll remember for the rest of their lives.
Spend some time picking a ring that perfectly matches your partner's style and personality. This can entail choosing a traditional, timeless style or something more distinctive and outlandish.
If you choose a diamond ring, it's also crucial to take into account the band's material and the diamond's quality. Additionally, if the ring does not fit well, make sure to have it resized.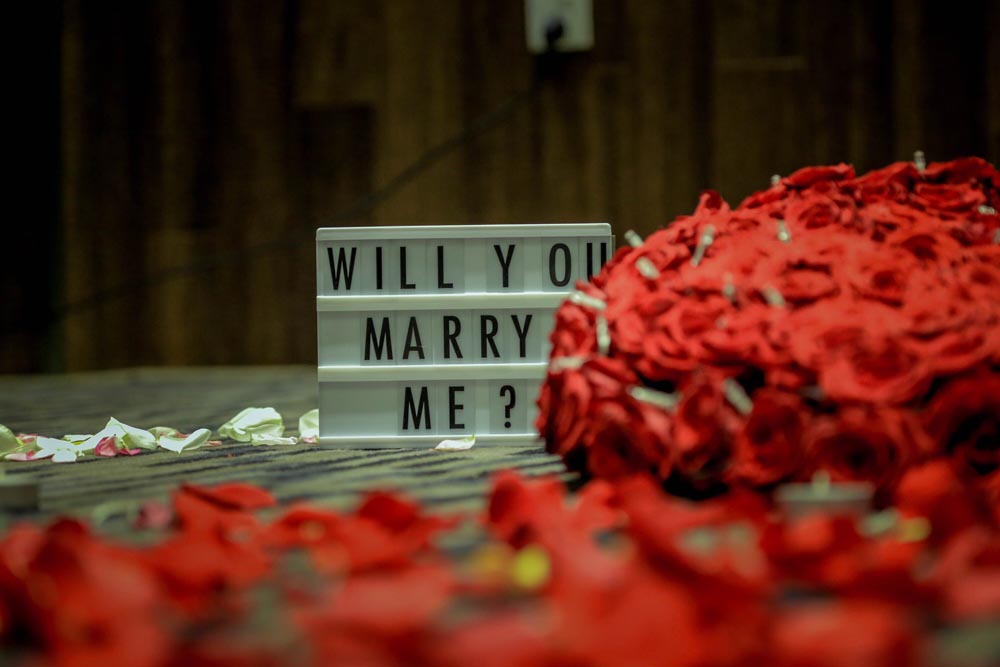 2. Consider the Setting
The setting of your proposal is crucial since it creates the mood for the occasion and can increase its overall impact. For example, think about picking a place special for the two of you, such as where you first met or went on your first date.
If you plan to pop the question in public, be sure to pick a location that is private enough for the two of you and still allows for some ambiance and mood. Or, if you have an exciting vacation coming up, considering proposing then.
3. Make it Personal
Making a proposal personal is one of the most crucial components of a good proposal. This entails thinking carefully about your significant other's preferences and including those things in your proposal.
For instance, you might pop the question at a concert or in front of a live band if your significant other enjoys music a lot. Or, if your significant other is more of a nature enthusiast, you could pop the question while hiking or in a stunning garden.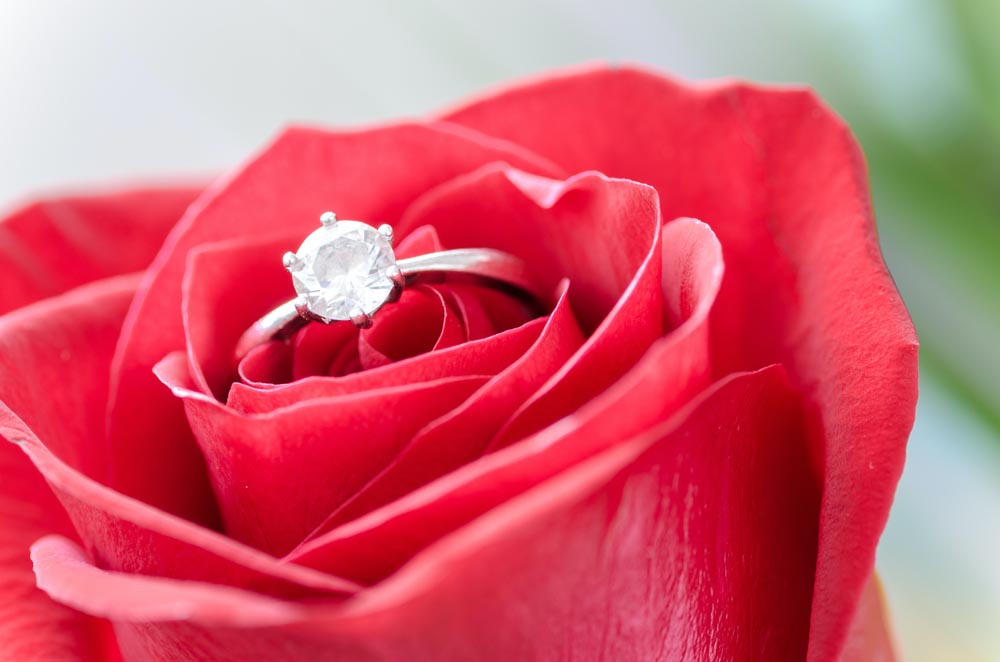 4. Plan The Words
The way you phrase your proposal can make or break the situation. The language you use to communicate your love and dedication to your partner must be real and emotional. Instead of employing clichés, talk from the heart. You might also think about putting your sentiments into a letter or a poem.
Consider what you want to say and how you want to express it while composing your proposal speech. To feel assured and at ease when the time comes, put your ideas down on paper and practice them beforehand. Remember that it's acceptable to feel anxious or moved during the proposal because it adds to the sincerity and realness of the occasion.
5. Be Ready For Anything Unexpected.
There's always a potential that something unexpected could happen during your proposal, regardless of how much planning you do. Have a backup plan in place in case the weather is bad or your partner's schedule changes last-minute so that you are prepared for everything. The fact that you and your lover are together is what matters most; everything else will take care of itself.
Conclusion
In any relationship, proposing to your significant other is a major milestone, so it's critical to make the moment special and unforgettable. You can be sure to ace your wedding proposal and create a memory that you and your spouse will cherish for years to come by keeping these five suggestions in mind.
Recall that expressing your love and devotion to your partner and making the proposal a reflection of your particular connection are the two things that matter most.