When it comes to your office space, whether it is at work or home, how organized would you consider yourself to be?
Are you the person who is meticulous and has certain materials in certain places or are you the person who has things all over your desk when you plan things?
Do you often wish that your office was a place of sanctuary rather than a place that makes your head spin? Do you often wish that you were more organized, yet feel too overwhelmed about where to start?
Well, if your answer to the above is a big "yes" that matches with many stressful thoughts in your head about what to do next, then let me give you a guide, for how it can become a place that, with some care, should allow you to feel a sense of order, efficiency, productivity, and of course, tranquility.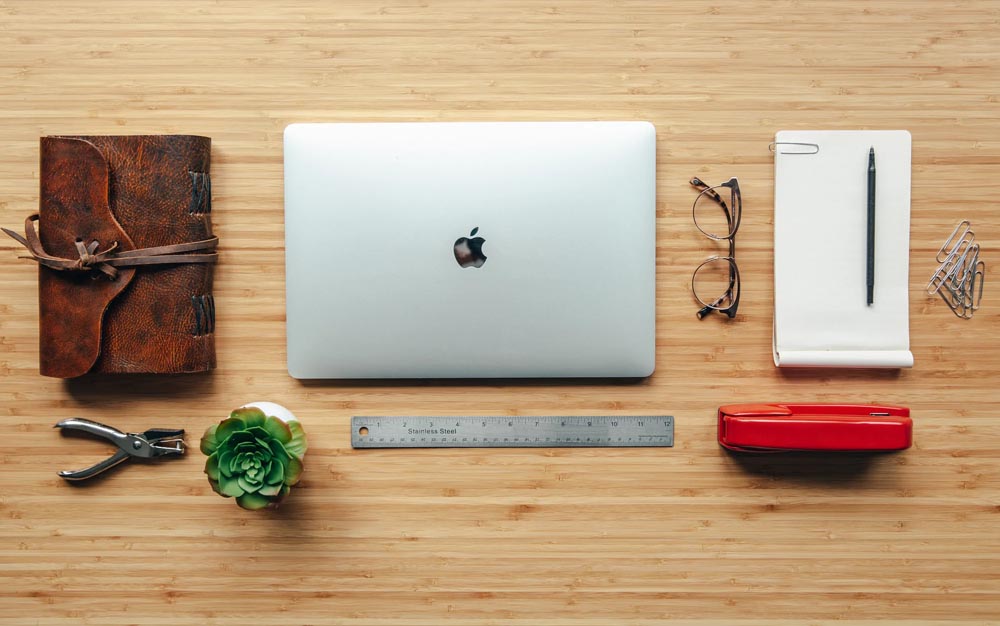 Remove your junk and categorise your waste.
Whether it is your office at work, your home space, or like so many now, you're working from home, a key to better office organisation is making sure you have your rubbish under your control.
Obtaining a quote for commercial rubbish removal can make sure that you get the best service and value when sorting through who is the best to get rid of your waste.
It is also wise that, even with a removal company for hire, you have a space in your office or out the back that holds all the relevant waste compartments so that they can be easily sorted when the time comes ready for collection and thus so everyone knows what goes in each waste bin.
This way, your office, whether at home or work, won't pile up with junk or paperwork that has already been completed.
Establish Zones:
This is a particularly good point for your small office or if you work from home.
When you're in your office, organise it into what you do in set spaces. This can include references like filing, storage, and your main desk or work area.
Especially if you work from home, the distinction between home and work life and thus, areas, have the potential to become blurred. Therefore, make sure that your office is distinguished as a workspace.
Moreover, try to avoid doing household tasks, such as eating, in your office area and avoid working in your family areas.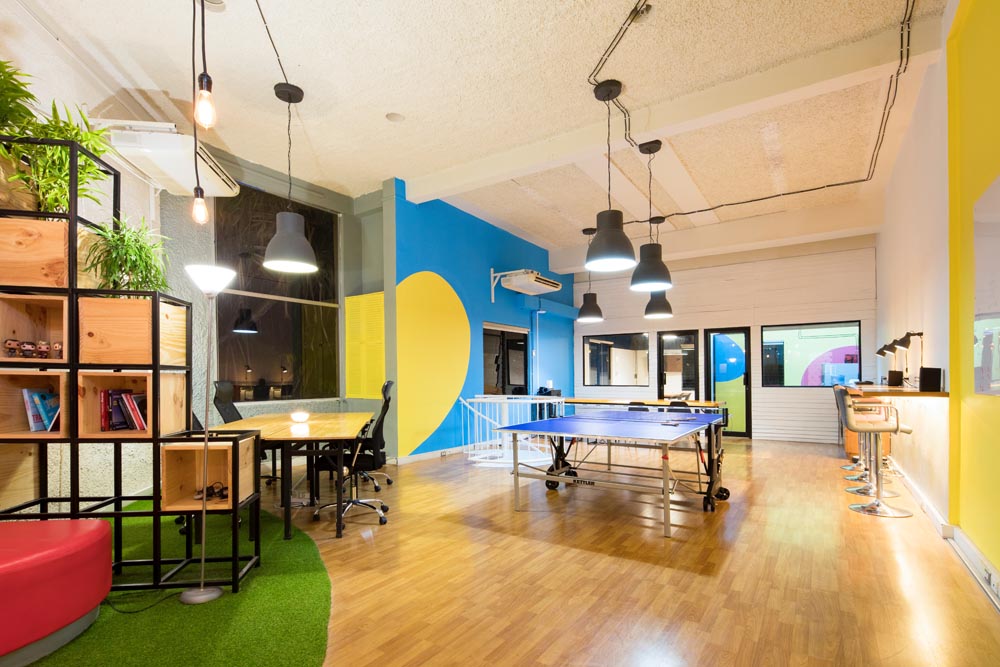 Keep frequently used tools first at hand:
When it comes to an organised office arrangement, you want to be able to get to things quickly when you need them.
Therefore, when designing and arranging your workspace, particularly your desk, it is wise to keep all the things that you use regularly within easy reach.
This way, your mind will be clear about where everything within and atop your desk is and this will allow you to hopefully be more productive by having all that you need at a moment's notice and knowing the exact location.
Label Items and Put them in Place:
When you intend to layout the items for your office and where they are located, never underrate the use of a good label maker.
By labeling the shelves, baskets, and certain items you use or reach for throughout your office, you won't get confused about where you've put objects, and therefore, they won't become lost or misplaced, never to be seen again.
The time taken to label the area can also allow you to put things back where you originally kept them.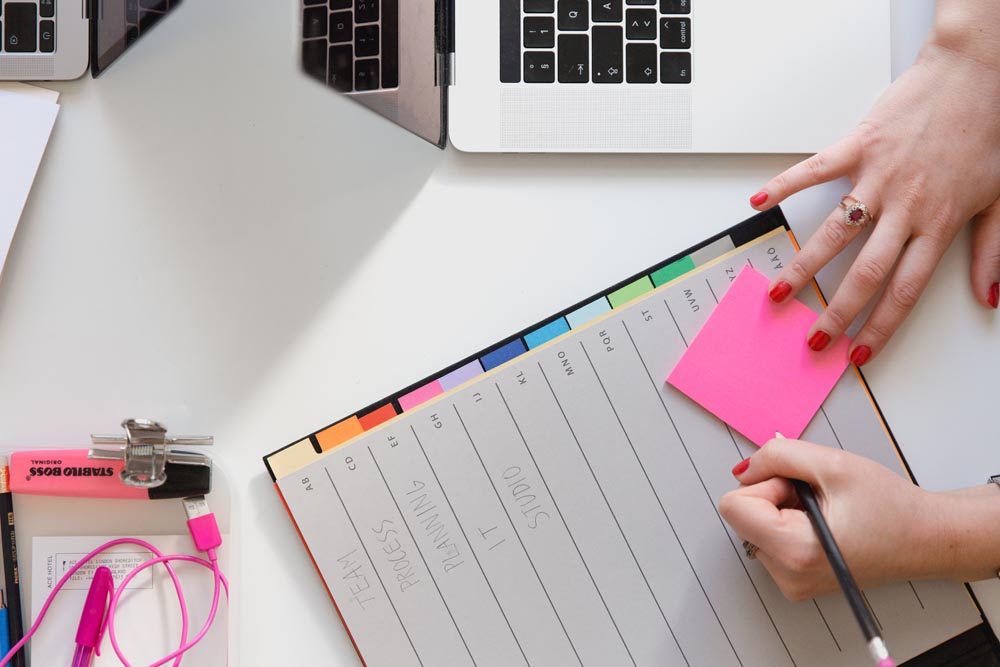 Keep the Cords in Check:
Do you always have that web of wiring staring out at you from behind the desktop computer?
One of the best ways to make sure you have a clear knowledge of where every cord leads to in your office can often be done with another office tool, and it's rather simple, not to mention, cost-effective.
This can easily be done with either a simple range of bull clips or, you can go even more stealthy and sellotape them to the desk.
If you don't want the distraction of a blatant colour poking out from the side, use clear sticky tape over duct tape.
It is wise that you always practice safety first with anything electrical, and keep an eye out for damaged wires.
Colour code your folders:
A great way to keep your office in an organised condition is to colour coordinate your folders or binders.
This not only adds some overall colour to the layout of your desk or office, but it can also help you remember and associate different colours with different tasks.
This way, you won't be so confused and have those such as a project report mixed up with a balance sheet.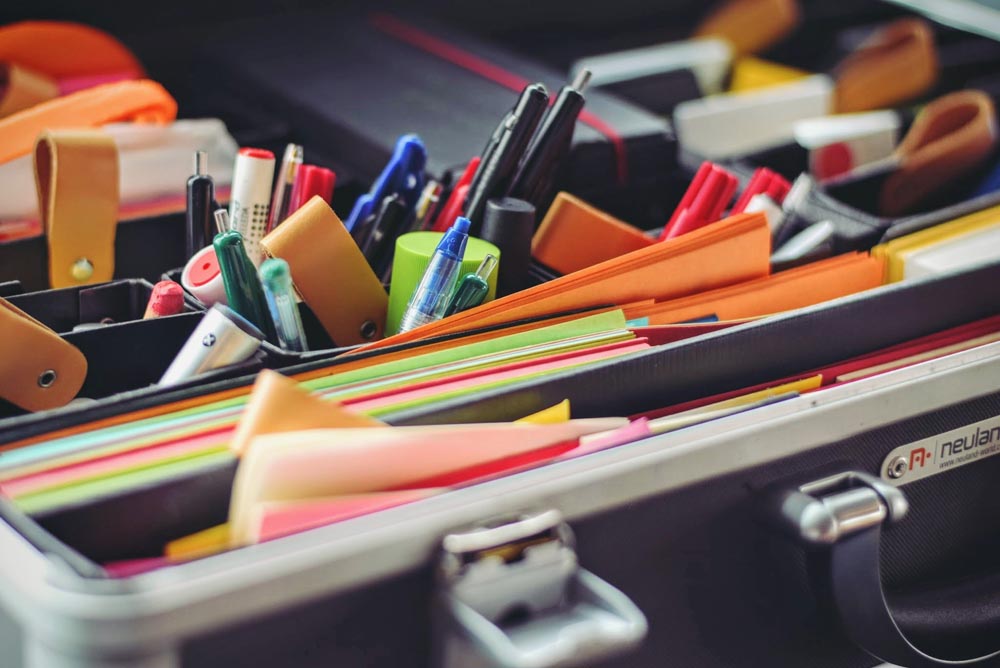 Conclusion:
Hence, that's my guide to how you can reorganize your office so it can become a place of creativity, efficiency, and productivity so that you can make the best of your workspace.