A night vision monocular works by creating HD images, and they allow you to see pretty clearly in the dark. On a single charge, these devices can work up to 10 hours. In this post, we look at the best night vision monoculars in 2022.
1. Mileseey TNV10 Thermal Monoculars
These lightweight and portable night-vision monoculars make a decent purchase for someone who loves to watch the sky at night. Equipped with 3X magnification, these monoculars allow you to see up to 400ft. away. Apart from night vision, Mileseey TNV10 is suitable for thermal imaging.
It has an infrared sensor that allows you to see in the dark as well as through fog and smoke. It also has a digital display that shows real-time thermal pictures. Another superb feature of this device is the adjustable eyepiece that ensures comfortable viewing. Plus, the monocular comes with a hard protective shell and a carrying case made of nylon. The record mode on the monocular makes it possible to record thermal pictures so you can analyze them later.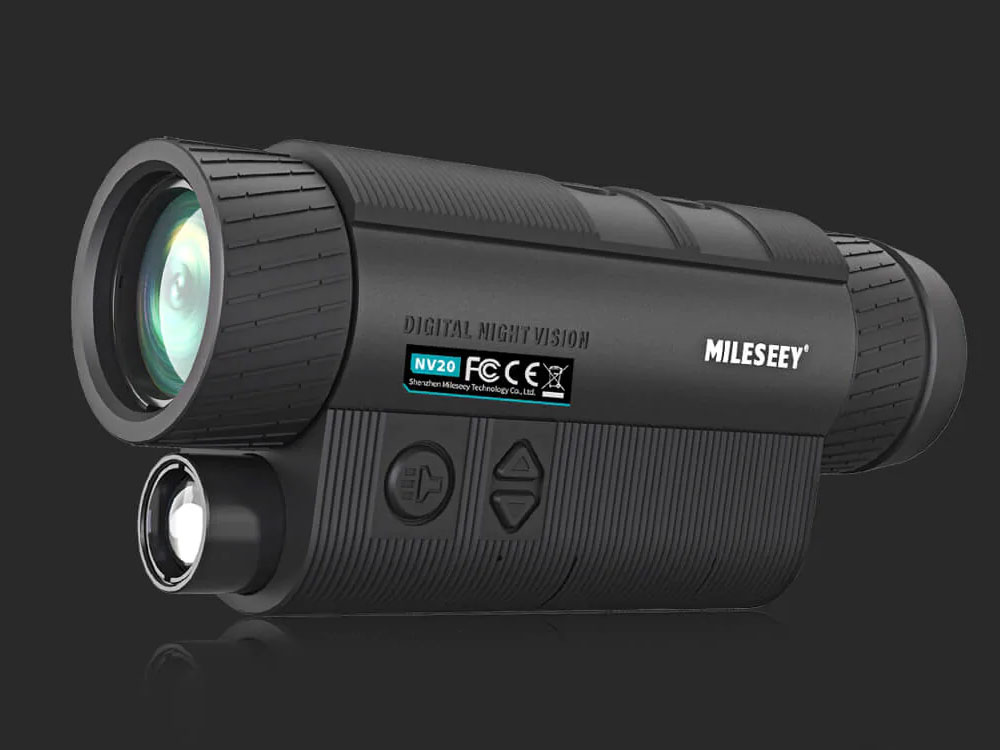 2. Bushnell Night Vision Equinox Z Monocular
Bushnell is a well-known brand that has been producing high-performance devices for decades. Equinox Z Night-Vision Monocular is one of these devices. When tested, the monocular delivered an excellent performance. And that is because it is compact, produces outstanding brightness, and has long battery life.
Another feature is the 3X digital zoom that combines with a bright and large lens to let you see objects that are up to 50ft. away. Besides, this monocular is powered by a couple of CR123 batteries. These batteries are USB rechargeable and take just one to two hours to charge fully. Once fully charged, they can power the monocular for around 12 to 18 hours under continuous use.
3. JStoon Digital Night Vision Monocular
This monocular's 3X optical magnification works with a 47mm lens diameter to let you see objects that are up to 650ft. away. Equipped with an adjustable eyepiece, the monocular allows for excellent focus.
Moreover, it features an aluminum alloy housing that makes it lightweight yet solid. Well, this means you will have an easy time moving around with it. If you are looking for a versatile night-vision monocular ideal for surveillance, outdoor sports, and hunting, look no further than JStoon Digital.
4. Vivreal Monocular Telescope
The Vivreal Monocular Telescope is exactly what you need for long-distance observation. The precise focusing system allows it to provide you with clear and color images. Additionally, the monocular boasts a 12X magnification and a 42mm objective lens diameter.
Plus, it is compact and lightweight, which means you will have no hard time carrying it from place to place. The powerful infrared light is another incredible feature. It has a couple of different lenses that adjust to collect light from a great distance before transmitting it to your eye. By so doing, these different lenses allow you to easily see objects in the dark.
5. Firefield Nightfall Night-Vision Monocular
This monocular's selling point is the amazingly wide-angle lens. The lens eliminates the need to adjust focus and allows you to see everything that is far away as well as close-up. The monocular also has a 5X magnification, which, in turn, boasts a 32mm lens. This high-performance lens offers a wonderful 176-degree field of vision.
An adjustable neck strap and a convenient carrying case are all included to ensure optimum portability. Still, on portability; the monocular weighs six ounces only. Another feature we must mention is the rubber eyepiece that promotes maximum comfort. The Fairfield Nightfall Monocular is perfect both for daylight and twilight.
6. Rexing B1 Night Vision Monocular
Rexing B1 features a magnification of 3X, plus it has a 48mm object lens diameter whose magnification is three times that of the average monocular. Like other best-quality monoculars on the market, Rexing B1 is equipped with an adjustable eyepiece that allows for comfortable viewing.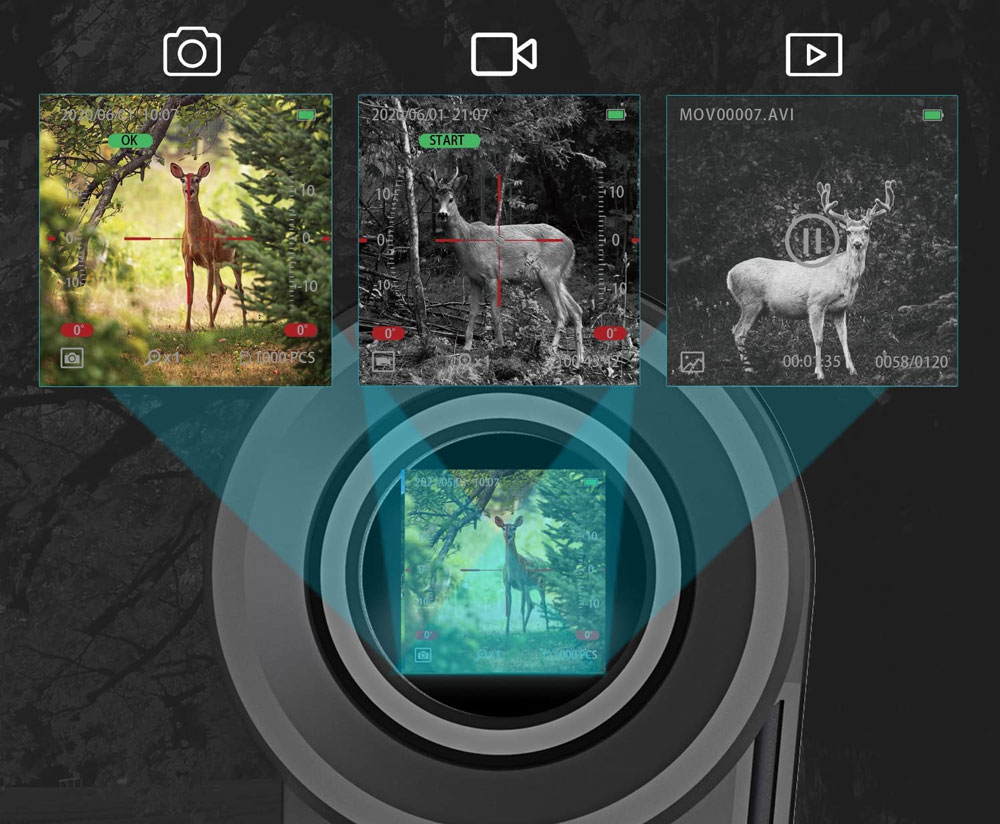 What's more, this night vision device is perfect for long-distance viewing; thanks to its 10X optical and 4X digital zoom. The monocular is also designed with portability in mind. That being said, it measures 7" long by 3.5" wide and weighs just 0.8lbs. This means it is very easy to carry around.
To conclude, the above night-vision monoculars are suitable for camping, hiking, travel, and hunting, among others. They have exceptional features that allow you to see in the dark without a problem.