Fish and chips is a popular hot dish consisting of fried fish in crispy batter, served with chips (French fries or wedges). The dish originated in England, fish and chips became the emblematic British meal.
However, the fish and chips mentioned in this article is not the one we are familiar with. Handmade using Callebaut milk and white chocolate, this gourmet chocolate fish & chips is infinitely less soggy and greasy than the real thing!
Presented in a craft brown gift box with fun seaside-themed strap, the chocolates are wrapped inside a newspaper-style paper wrap for that real sense of authenticity.
Each box contains:
1 x solid milk chocolate fish (82g)
a selection of solid white chocolate crinkle cut chips (93g)
1 x 35g pot of green apple flavored Jelly Belly jelly beans (mushy peas)
and 1 x 35g pot of raspberry 'ketchup' dipping sauce.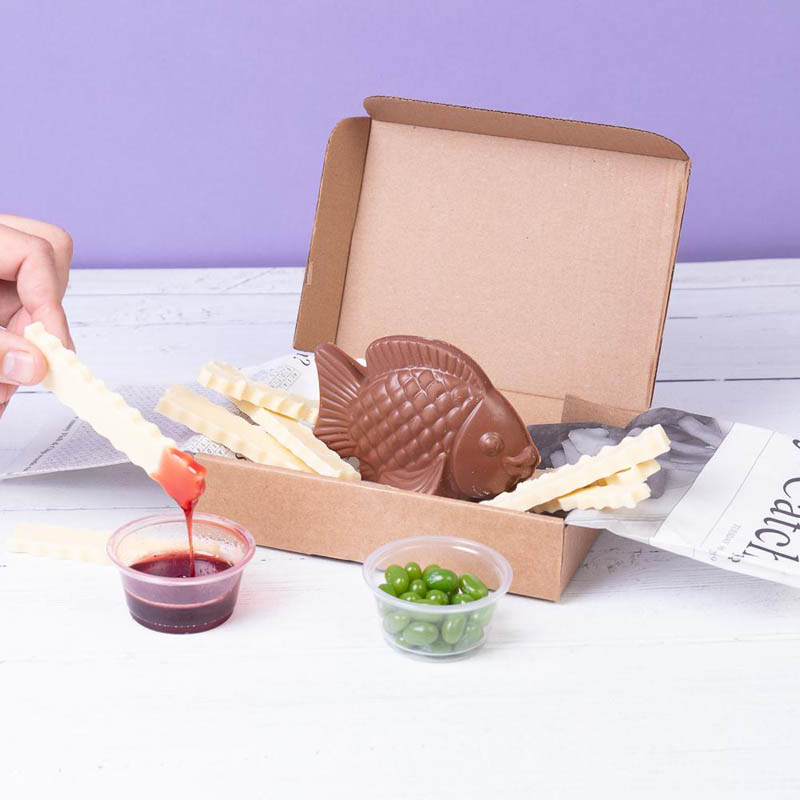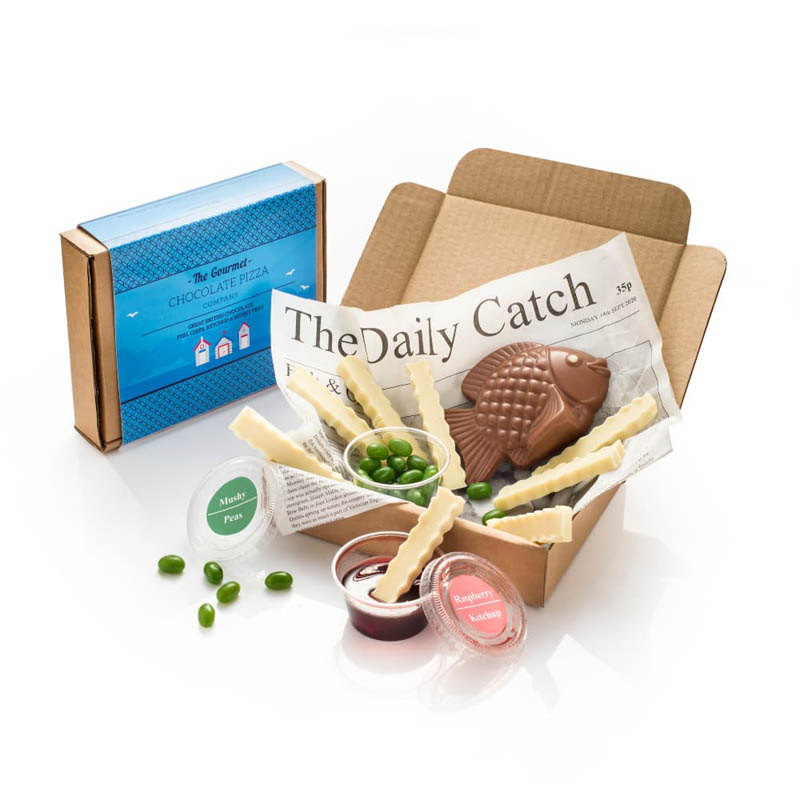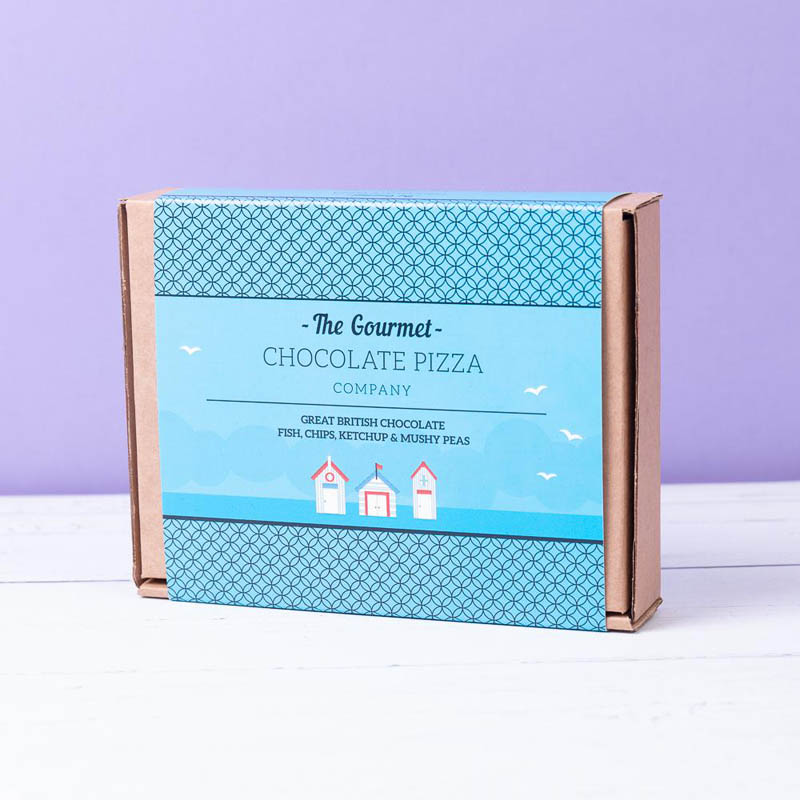 Fish n' Chips have never tasted sweeter. This gourmet chocolate fish & chips makes a great novelty gift item to give to family and friends for birthdays and beyond.