Decorating a small space is a struggle many of us face. Although hiring an interior designer is an easy route, it may be a solution out of your budget — with projects costing anywhere from $1,893 to $11,180 on average. Fortunately, however, by implementing just a few simple decorating tricks, you'll be able to make your small space feel bigger, lighter, and brighter.
Embrace simple colors
When choosing your color scheme, focus on keeping it simple. By ensuring your chosen colors and tones all share the same color palette, you'll be able to create an appealing sense of unified flow throughout the room. A mishmash of different colors and patterns, on the other hand, runs the risk of further dividing the room and making it feel smaller and disjointed. This doesn't mean you can't include bold colors — just be smart about it. Painting your walls in a warm, uplifting shade like coral, for instance, will instantly brighten the room. Ideally, the woodwork, shutters, and skirting should also be painted white to further maintain the room's light and airy feel.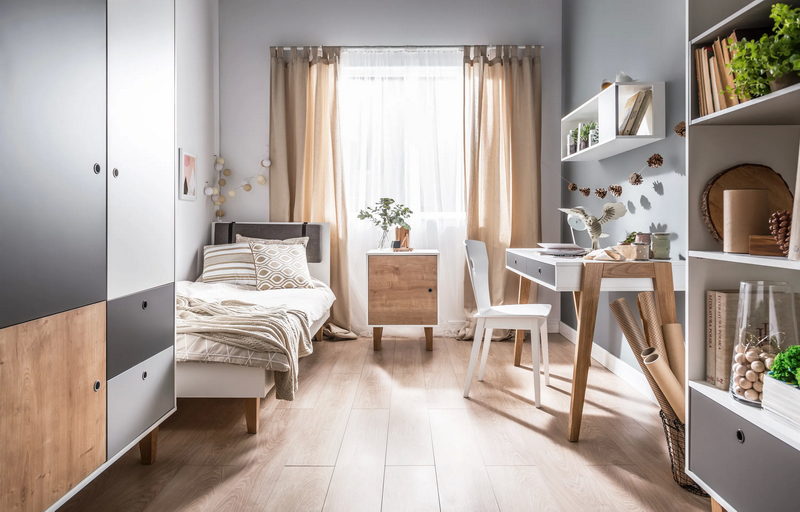 Hang large-scale art
Wall art instantly imbues empty walls with life, color, and texture. In a small space, limiting your walls to a single, large piece of art or accent per wall works best. Although you may like the idea of a gallery wall with many different, interesting pieces, this can easily be too much in a small space. In fact, opting to leave some walls completely empty can best prevent your room from looking too busy and cluttered. It's also important to frame your wall art in an attractive frame to help the room feel put together and finished. A classic frosted silver frame, for example, is a light and airy choice with a discreet smooth, matte finish that shows art off well.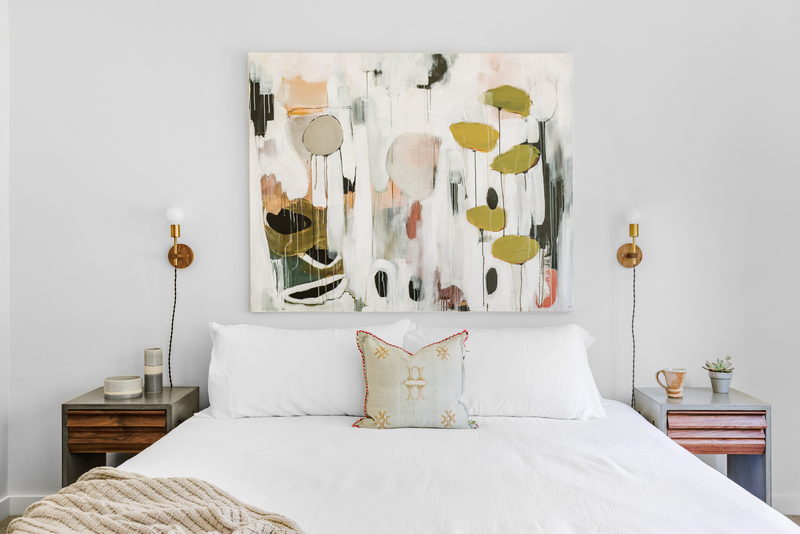 Go for elegant furniture
Large and bulky furniture is a surefire way to absorb all the light in a small room and make the space feel dark, cramped, and cluttered. So, focus on removing any visually-heavy furniture or oversized pieces that are simply too big for your space. Instead, opt for elegant and lightweight furniture, such as, chairs or tables with narrow frames and tapered legs. A glass-top coffee table, in particular, is a great space-enhancing alternative to traditional wood or stone. Glass instantly adds style and elegance while also being functional without overwhelming your space. Additionally, you should also ideally opt for furniture pieces in light-colored hues and natural finishes (polished marble and light wood tones, for example) to further brighten and open up the room.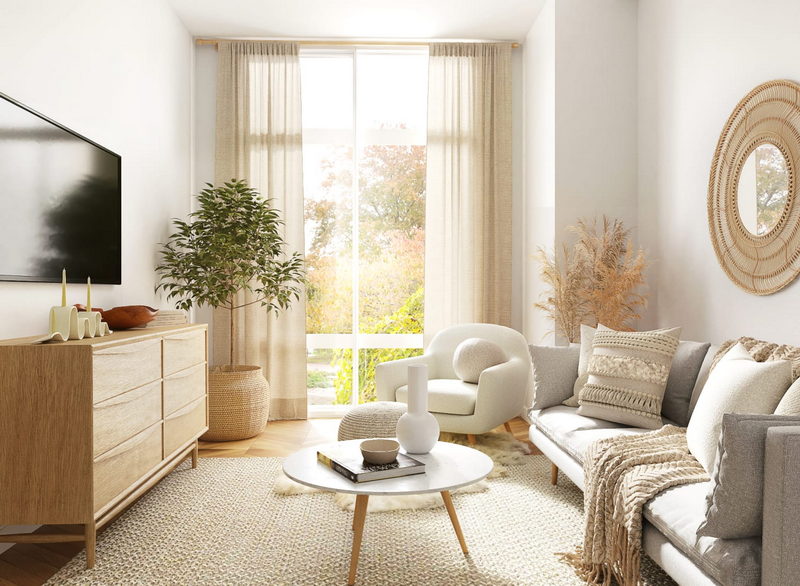 Whether you're struggling with limited space or a lack of light that's preventing your home from reaching its full design potential, it's possible to get around these obstacles and make your space feel bigger and brighter with simple design tricks. By embracing a simple color scheme, hanging large-scale art, and opting for elegant, space-enhancing furniture, your small space will soon look and feel larger than it really is.