A talented woman is causing a stink in the art world with sculptures made from cheese. Sarah Kaufmann is proudly known as The Cheese Lady thanks to her ability to carve tasty works from mild cheddar. She does and supplies cheese masterpieces for events ranging from children's parties…to hotel openings…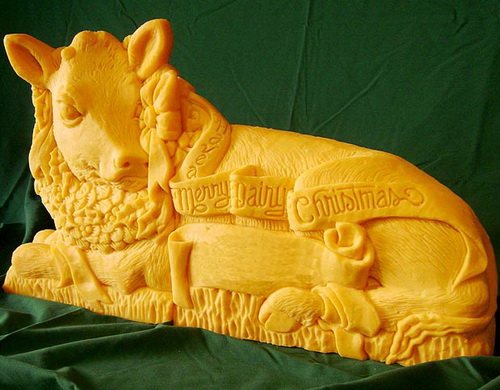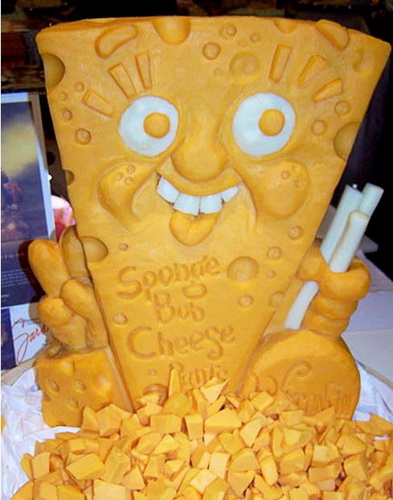 Why cheese?Sarah Said "If you were born and raised in Wisconsin, surrounded by dairy cows, cheese factories and people who wear orange triangle hats as high fashion, you might think it would just seem…natural!" her subjects have included a baseball stadium… …the Eiffel Tower,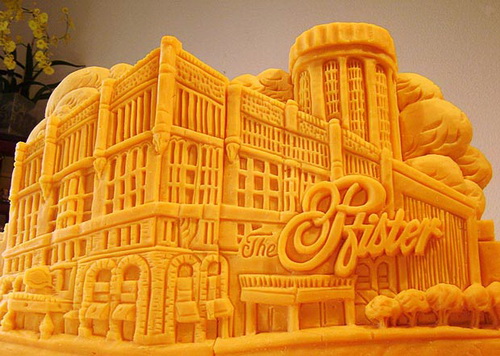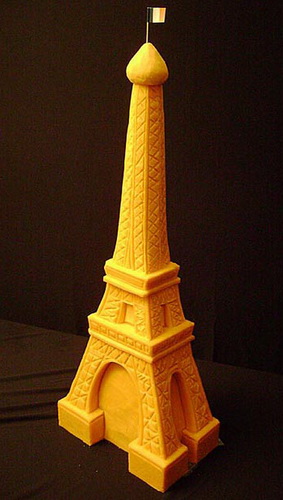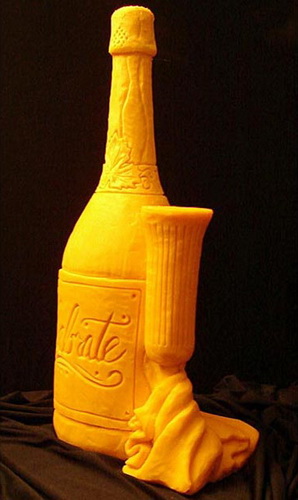 a bottle of "Cheesepagne"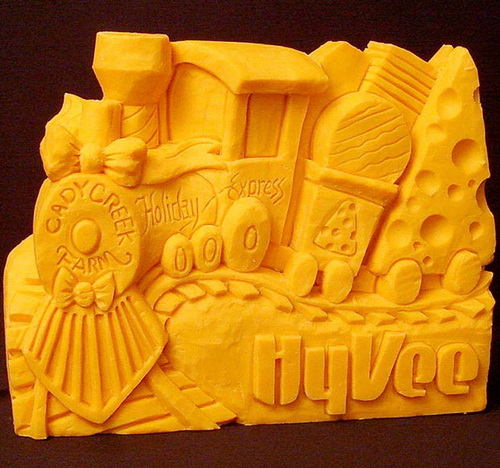 Cady Creek Farm Holiday Express cheese train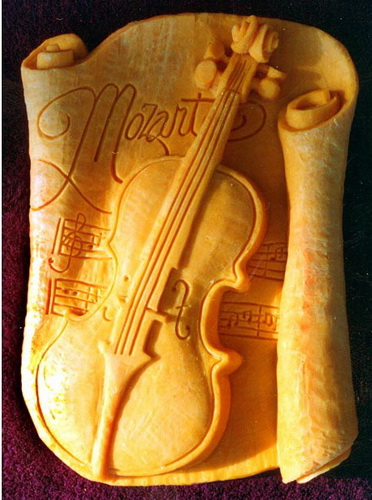 A Mozart themed violin
If you are interested in her work, click here to visit her website.