Temari balls are a folk art form which originate in China then introduced to Japan around 7th century as decorative items (wiki). Also called handball, Temari are colorful embroidered balls made from kimono fabric and various kinds of thread. Temari are highly valued and cherished gifts, symbolizing deep friendship and loyalty. Traditionally, Temari were often given to children from their parents on New Year's Day. Inside the tightly wrapped layers of each ball, the mother would have placed a small piece of paper with a goodwill wish for her child.
However, today won't talk about the beautiful crafts, instead of something edible but in the shape of Temari. Actually, this edible cake like Temari looks so real and you won't know it is a cake until you cut it off. The works was posted on Twitter by culinary creator ぷん Pum (@Pum_Jeunesverts). Pum's hobby is making sweets. Her Temari cakes, which she decorated with edible flowers, look so good that they're truly a feast for the eyes.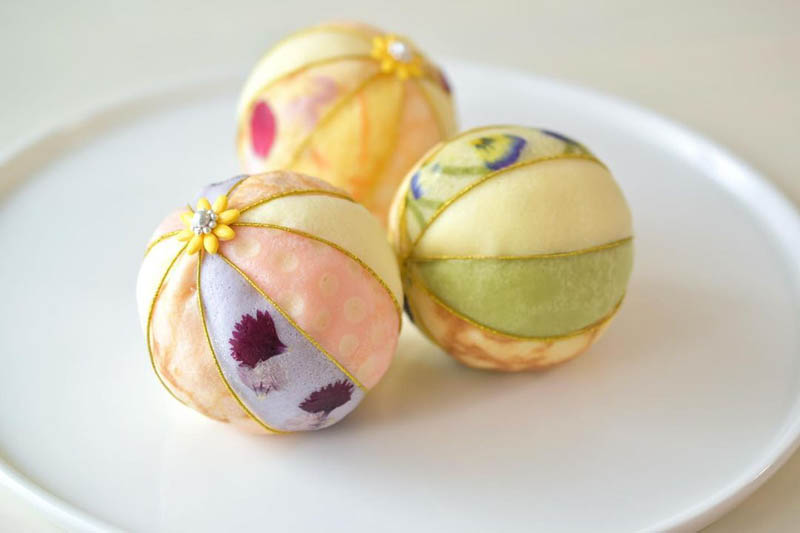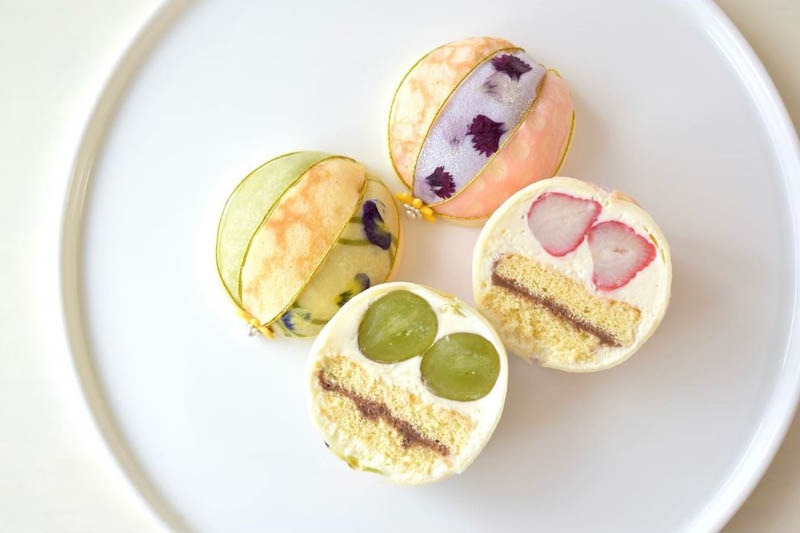 The Temari cakes are made by combining 10 different crepes. Even the decorative elements are made out of chocolate and sugar, so they're edible! Inside is a moist and delicious cheesecake, with a ganache of chocolate ganache and fresh cream sandwiched between sponge cake biscuits. It also has whole strawberries and Shine Muscat grapes in it. I bet the cake will be very yummy. However, I really doubt who wants to eat them since they just look too beautiful.
Check Pun's Instagram page to find out more of her amazing culinary creations.