Is not a secret that a well-organized and perfectly maintained garden and exterior is the dream of every garden lover, whether it is small lawns or gardens of larger sizes, many options can make your area surrounding green space or exterior space. Nowadays, you can find many garden tiles for the exterior that help you to build an aesthetically pleasing and functional place in all weathers. Modern designs offer new concepts of garden tiles and slabs that can give your landscape a suggestive touch and characterize your outdoors uniquely. These tiles can look good in all kinds of weather, it is just a matter of finding the right style.
If you suddenly think that the tiles for facades of houses when exposed to the sun, rain and humidity will be a product that you will have to renew in a short time or that will be easily damaged by being exposed to the weather, garden tiles are your solution to provide you the greatest benefit with outstanding beauty.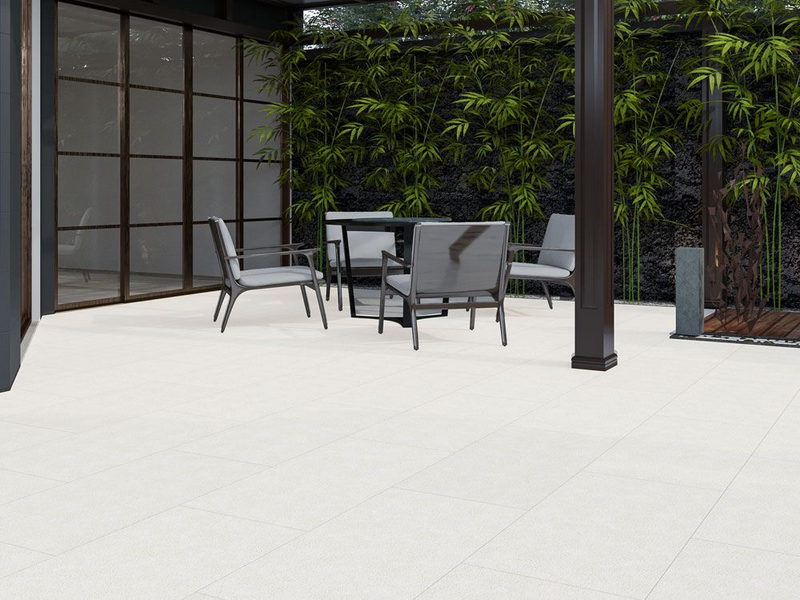 Create Your Own Style
Using different garden tiles, you can create a unified space or divide your outdoors into paths. The choice of tile style that you can use for garden tiles is very wide, you can find from wood effect tiles to metro tiles if your space is more exposed to dramatic weather conditions. Besides, you can find gravel or small natural stones tiles' slabs that you can decide to use any element, turn your garden into a walkway that you like, and integrate well with the surrounding landscape.
If you like modern style and your home's garden already has these features, you can opt for large gray tiles and furniture with colored cushions, especially if the space is commonly exposed to sunny conditions. If yours is the minimalist style or you prefer the classic and elegant you will also find original ideas that work perfectly under any weather conditions.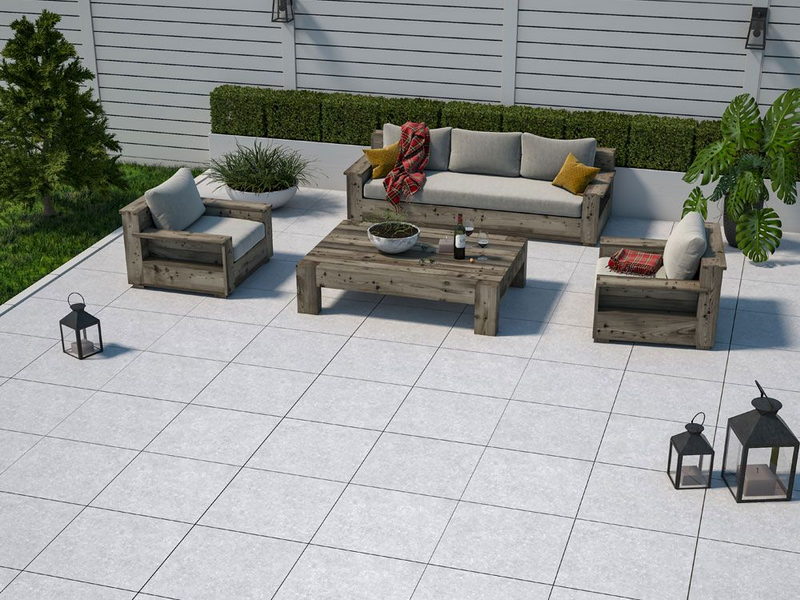 If you have a very well-maintained garden, outdoor tiles can help give it a new vision. You can use these tiles to surround part of your garden area or your pool space since they will capture a pleasant aesthetic. Do not forget that the tiles are very resistant to light. They also provide a great color appearance. Therefore, it is important to have them when you choose a specific color for an area of the house.
Advantages Of These Tiles
One of the most beneficial advantages of the garden tile is its great durability. They do not burn, which is the case with other types of coating. The material is very resistant, and wear becomes minimal over time. Moreover, this tile is also antiallergic, has antibacterial properties and has excellent impermeability. Outdoor garden tile becomes, therefore, a class of material with preference in the decoration of exteriors.