The movie title is the first thing that attracts attention. Check out the most efficient ways to consider the best possible name for your script. And, you can try the Art Text app to design the visual for your title.
For many people, choosing a good movie title seems as simple as ABC, especially compared to other chores any movie maker has to proceed with. In reality, the importance of this task shouldn't be underestimated and left for the last moment. Procrastinating won't necessarily help you get a catchy name to promote your creation.
Although you can't judge a book by its cover, the first impressions are most lasting. Positive reactions provoked by a good film name will draw livelier attention to the content of your script as well. However, it is far from the wisest strategy to pick up a random title that suits your storytelling line. Stay tuned to find out how to advertise your artwork prominently just with the help of a short phrase. Onwards!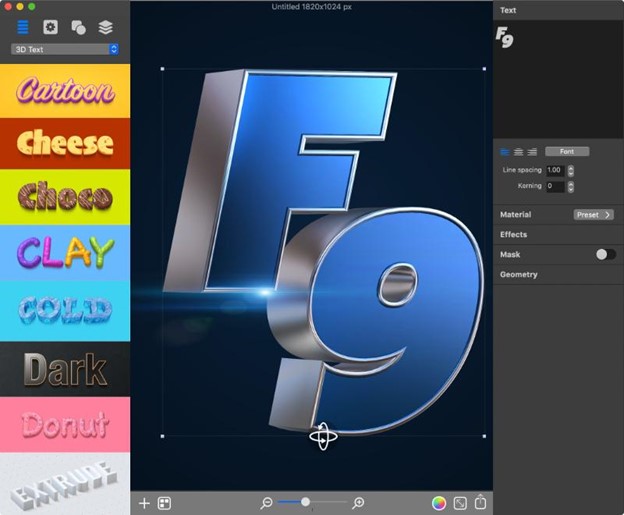 Things to Consider for Movie Titles
Of course, investigating the market for the presence of good and bad examples to stick to is a wonderful tactic. It will allow you to analyze the movie-making process from viewers' perspectives and to better understand their interests. Here are some cases to avoid in your own decision-making:
Simplicity is appreciated, but it can play Old Harry with your expectations. Selecting overly plain titles won't let the target audience get a clue about its content or at least genre direction. "Conflict" or "Hope" may turn any most creative script idea into a milk-and-water and faceless creation.
The opposite trend isn't as functional as it may seem. Too strange or complicated titles are rather repellent than attractive. Hey Google, what does "Puranas and Itihasas" means.
History repeats itself, but that shouldn't happen obviously when you create the name title. Getting too close to other movie names is unreasonable. For instance, "Kill Phil" will seem a low-cast replica of "Kill Bill" even if their plots are absolutely different.
Safe and Sound: Step-by-Step Guide for Beginners
Sticking to the best practices to have stunning movie ideas in your mind is a great simplifying tool. When you have a plan, you have more control over the process and know what can take a wrong turn and go completely bad. Creators are welcome to use the approaches below as a complex method or try their efficiency separately. The key thing is to practice and compare your results, in the long run, to see which solution is more appropriate exactly in your case — so many men, so many minds, you know.
1) Focus on the Story's Idea
What a good title can be without actually knowing your movie's genuine core? Once you realize what is so precious and meaningful about your artwork, what the main conflict is, you can easily apply this information in practice. Such movies as "The Truman Show", "Eyes Wide Shut", "Blade Runner", "It's a Wonderful Life" give a clear hint about what is going to happen in the film next and about its genre specification.
Naturally, it shouldn't be a detailed plot description just summarized as a title. To make things simpler, your screenplay can be subdivided into crucial parts and elements to give more attention to while choosing the right movie name.
2) Focus on Characters
A wonderful way to come up with an excellent name for your script is to convey more details about its main heroes (heroines) from the very beginning — through the title itself. Feel free to use actual names or nicknames to tell future viewers more about your creation. Here are some marvelous samples of films where the title is eye-catching and perfectly suits the recommended formula:
Briefly put, "Guardians of the Galaxy" tells a lot about the movie, allowing you to understand that the plot is fantasy-oriented and there is more than just one antagonist/protagonist.
"Black Panther" focuses on the main hero of the story, but it suits the story so well that you would hardly choose a more convincing and working name.
"The Baby Boss" is a computer-animated story, but that is a brilliant example where simplicity and depicting the core essence of the film work genuinely together.
"Tom and Jerry" and "Cruella" are stories known by many people around the globe, so choosing something aside from their names wouldn't have played in the film's favor.
"Godzilla vs. Kong" is a title that doesn't only focus on the main characters, but also promises the audience that this story will definitely depict their conflict (and many fights, of course).
"The Hateful Eight" also draws your attention to the character squad, being a nice rhyme to what happens in the movie.
"Atomic Blonde" shows off the personality of the story's protagonist, Lorraine. You will immediately know it is better to watch out and have no conflicts with her.
Picking up antagonists or protagonists as your inspirational line for script titles doesn't mean there is no space left for puns. The method of play on words is used for "Creed" and "The Neon Demon", but more obvious samples are among earlier released works: "The Aristocats", "Santa Claws", "Monster-in-Law", "Men in Black", etc.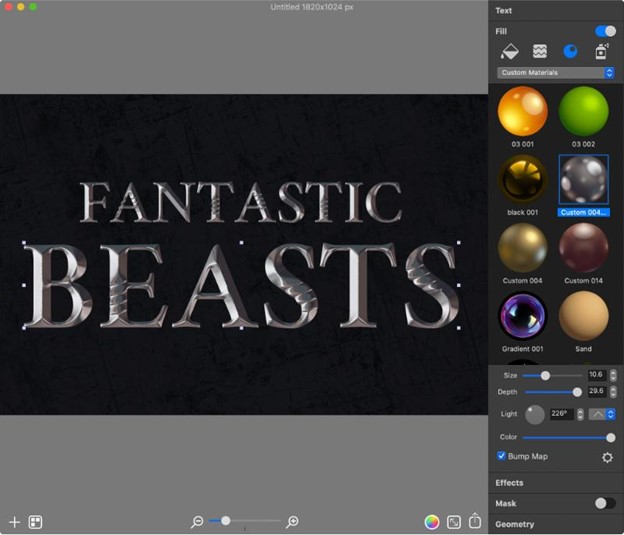 3) Focus on the Location
Instead of paying attention to who is the main character in a particular movie, it is equally beneficial to make the overall scene more prominent and vibrant in the eyes of viewers. The story may be nothing without the target city/park, etc. Here are some stunning practices in the industry to be aware of and inspired by:
"The Jurassic Park" is the series that comes among the first films that are named under this principle. You will know that this science fiction media is about many main heroes on the same playing stage — in Jurassic World.
Instead of bringing the film's plot to the audience on a silver platter, movie makers frequently prefer to offer more descriptive ways to inform that something important is going to happen in a particular place. "Bridge of Spies" is the right example.
Movie names with a focus on locations can also show their genre character at once. While "La La Land" gives the audience more romantic vibes, "Once Upon a Time in Mexico" promises more action and adventure time.
Creators chose another way from naming their new artwork as "Cloverfield 2" — a more unique title shows that some elements will be alike, but that is a completely individual and independent story, which will be understood even by those who aren't aware of the presence of the other part. "10 Cloverfield Lane" stands alone just fine and doesn't need to be connected with the overall "Cloverfield" franchise.
When you already have some materials to adapt, choosing the right title easily becomes a headache. In this case, "21 Jump Street" is a good method to apply the recommended formula in practice, giving viewers precise vibes of the story plotline.
If the film is created to depict certain events that happened already, it is reasonable to simply use their core locations. The production of Christopher Nolan highlights this case perfectly — "Dunkirk" and the city evacuation that took place in World War II times. Another movie title to describe war events is "Hacksaw Ridge" by Robert Schenkkan and Andrew Knight.
Working with languages in detail is a beneficial tactic. "Schenectady" has become a deriving inspiration for such a beautiful movie as "The Place Beyond the Pines". In this case, it is a literal translation, but masters can apply some other methods too.
4) Focus on Feelings
What can depict the movie mood more than the name that describes its atmosphere precisely well? There are plenty of superb samples in the field of horror movies, but that isn't the only genre where such manipulations work excellent:
You will unmistakably guess that "It Comes at Night" won't let you sleep calmly and relaxed at night. It is a perfect source to get scared and have more unique ideas for your nightmares. This title gives people the understanding that there is a mysterious and dangerous antagonist, threatening heroes in a particular time and location.
"Darkest Hour" may seem an allusion for a horror movie, but it is a hint to show true-life events with all the possible sadness, hardness, and sometimes cruelty. Feel free to watch and enjoy the story about William Churchill.
The first meaning of trainwreck is literal — railway disaster. However, it is a gorgeous method to describe the life of the story's main character, using it as a metaphorical epithet. This principle is preferred in "Trainwreck", a comedy film about a person who is in a rut because of her beliefs and stereotypes. With a bit of romance, this plot can't help but captivate.
"No Time to Die", "Love Hard", "Murder Mystery", "Winter's Tale" — are different in plots but united by sensitive vibes they offer just through their titles.
Brief titles are still in fashion, and "Wild" is a great manifestation of this tendency in coming up with wonderful and prominent names for movies.
On the contrary, who says long titles aren't effective? Just consider the sample of "Eternal Sunshine of the Spotless Mind" or "I Don't Feel at Home in This World Anymore". You don't have to follow stereotypes in this case. Brevity is the soul of wit, but the right use of words and depicting feelings and emotions that are close to many of us will do the best thing for you. The same strategy is applied for creating the title of "The Edge of Seventeen" — quite descriptive, isn't it?
Action movies frequently prefer action titles, even their genre style isn't absolutely adventurous and has a vibe of other subgenres. "Get out" and "Don't Breathe" illustrate this approach to the fullest.
Authentication vs Verification in Title-Choosing for Movies
It is not enough to create a title that seems good to you. Another challenge is to figure out how it is going to be accepted by the audience without advertising it to a lot of potential viewers. Undoubtedly, testing the title functionality is a must. So this outline is for you to plan your further actions.
Generate Ideas
You can ask for help. There is no need to hire an entire test and trial crew, but brainstorming with your colleagues will come in handy. In this case, the number of titles shouldn't be limited, even the most terrific and strangest versions are welcome.
The data received from those quick thoughts will let you choose the best among them or at least find the right direction to create a proper movie name (which is also a victory). If possible, try to apply different movie-naming strategies and receive variants with the focus on the essence, character, situation, or feeling-oriented idea of the project.
Listen to Your Surrounding
Comments and assessments of your titles are closely connected with the previous step. In this scenario, though, you receive valuable marks from your surrounding and have a limited suite of the best ideas you have come up with:
Talk to your acquaintances — that is the quickest and easiest way to get feedback. There is no need for blind testing. Once you know the character of the person who gave the positive or negative mark to your title, you will know how it is likely to be analyzed by similar categories of viewers.
Work with unbiased parties. People you don't know may seem too strict, but that is for the better. They won't be afraid of hurting your feelings and will tell you their genuine opinion.
Ask professionals for assistance. Either screenplay writers you trust and rely on or experienced readers will give you a solid idea of whether you have chosen the right path in your movie-making strategy.
Take Your Time
Another great and commonly underestimated method to work with your titles is just to relax a bit. Once you are completely focused on a particular challenge, there is a high risk of mentally omitting some great ideas. You don't need to send your notes to someone — just get back to them regularly, keeping on analyzing their pros and cons.
A quick recommendation for beginners — don't add any working-title brackets to the final results. They will spoil the overall impression. The end title (or some ideas) should be clean and clear.
The Best Screenplay Title Formats
The art of screenplay writing is real science, and there are dozens (if not more) approaches not only on how to formulate your thoughts. Several masters are convinced that your movie title comes with caps as a must-have element. Others, on the contrary, believe that using underlining is more eye-catching and, therefore, effective.
In fact, it is more important to make your sign system understandable for recipients and follow specific basic requirements to the title page formatting:
Movie title punctuation is of great importance. Even a single come can make a huge difference. Just compare "Come Back Harmony" with "Come Back, Harmony" — the message isn't the same at all. In the first case, it can be evaluated as the call to the ephemeral feeling. In the second one, the main protagonist seems to search for someone called Harmony. It is a quite schematic yet simple-to-realize example.
Aside from preferring Courier's 12-point text format and centering the title four inches from the page-top, it is highly recommended to place the screenplay author's name four lines below its title. Use the parenthesis constructions like "written by" or just stop on the preposition defying the action-making agent. If you aren't an authentic author of the script, then apply phrases like "based on the novel/stage play by".
Feel the difference between an ampersand and well-known connecting conjunction. Holmes & Watson will mean two co-writers of the script, while Holmes and Watson will signify that one of them worked as a rewriter.
For those who work with additional screenwriting programs, a lot of formatting details can be set by default. For instance, that relates to mentioning the author's contact details — automatically at the right bottom corner of the page. If you prefer to locate it on the left, it doesn't matter. Just ensure the text font and size are readable.
The list of contact details shouldn't be limited to the author's data in cases when they work with managers, agents, or under a studio company. More specific information, including draft numbers of dates, should be put aside until requested.
A screenplay is a sort of official document to illustrate your talent, so a few creative additionals are simply unnecessary. You don't have to add the links to your social media profiles or photos — stick to the formal text dress code required.
The Final Verdict
As a screenwriter, you have to take care of how your project will be received by the target audience. Even a single comma or a more influential word makes things better. As ambassadors of the right words and senses, you have to pay more attention to choosing the best titles. Hopefully, this article will drive you through such a complicated process with ease. Prepare stunning titles for your movies! If you want to learn how to design a movie title like a pro, then read the text effects in movie titles article.