Spread the love at lightspeed with this Love Light Bulb! This bulb uses LED filament to look like neon, making it a subtle way to brighten up any room. But it can do way more than that. The vintage LED bulb with "LOVE" shape, create a romantic atmosphere, brilliant choice for some special occasion like Valentine's day.
Compatible with dimmer switches, offering a smooth dimming capabilities from 0-100%.
Looks like a great option if you want to decorate your home and love vintage style. But based on the pictures, I can say this Light Bulb won't be the right choice if you want to illuminate. But if you are planning a romantic dinner, that will be your prefect decoration on the table. [buy on amazon]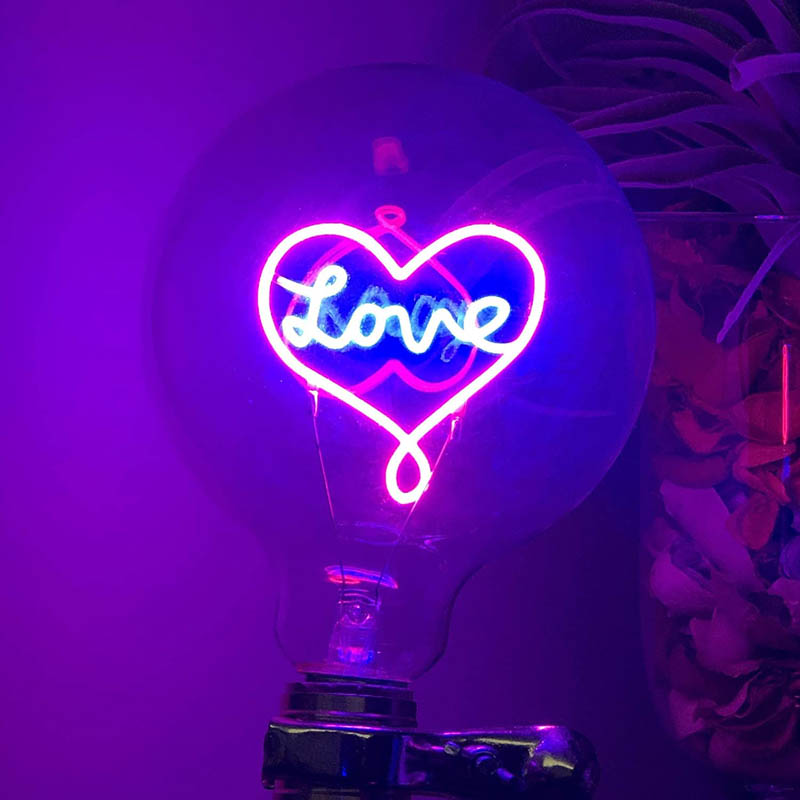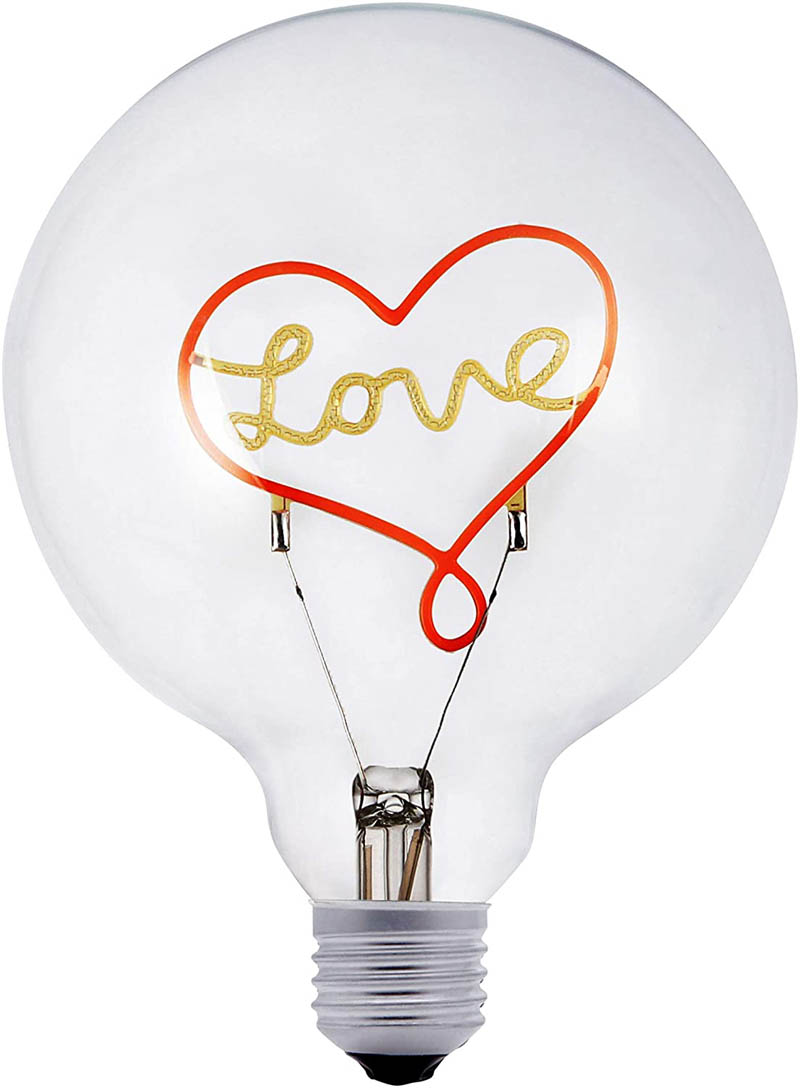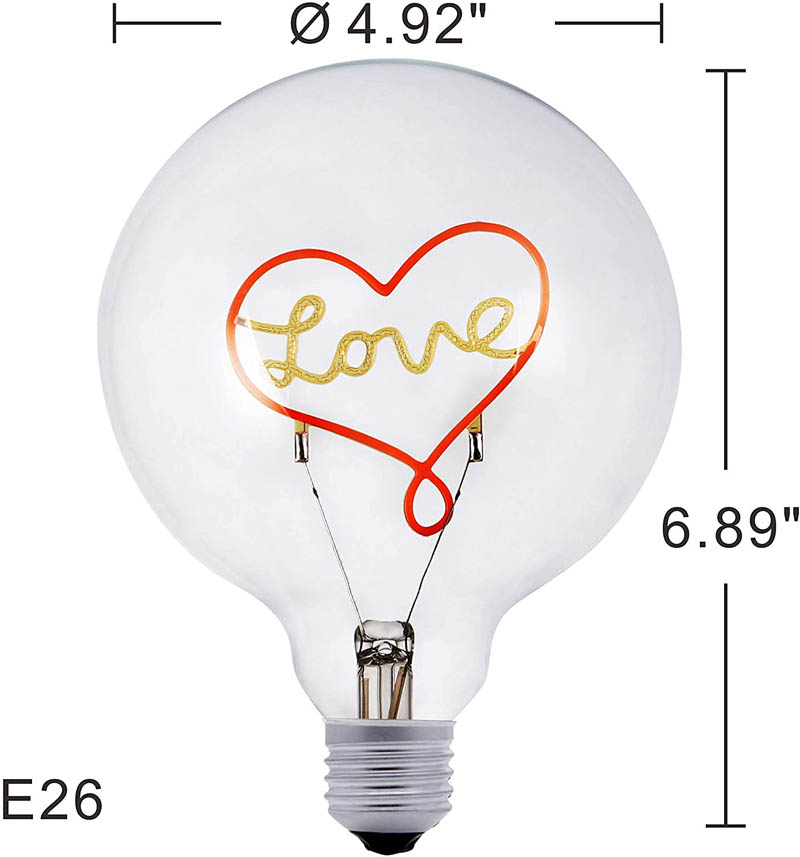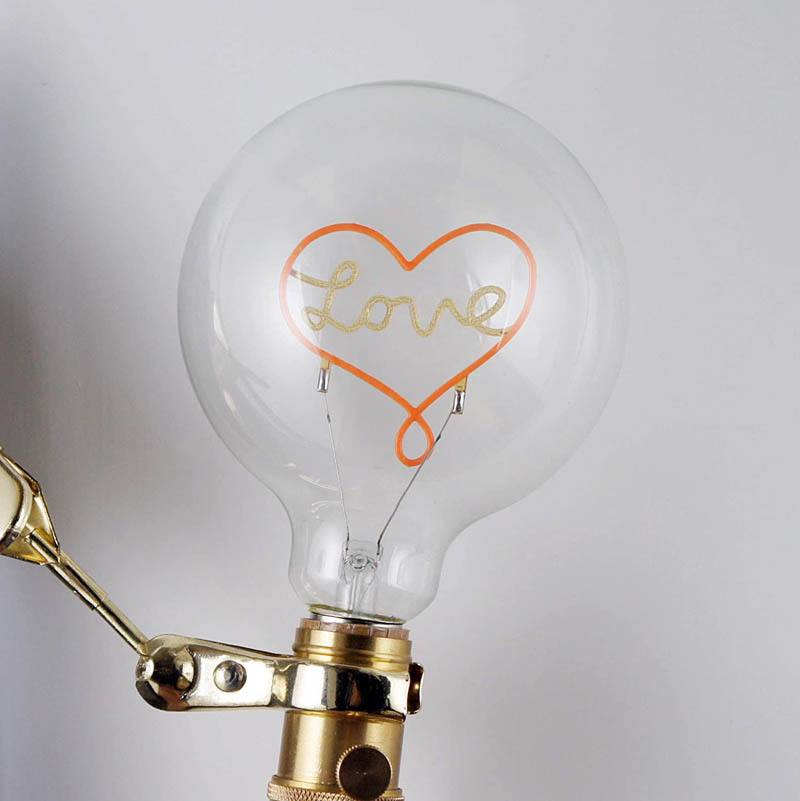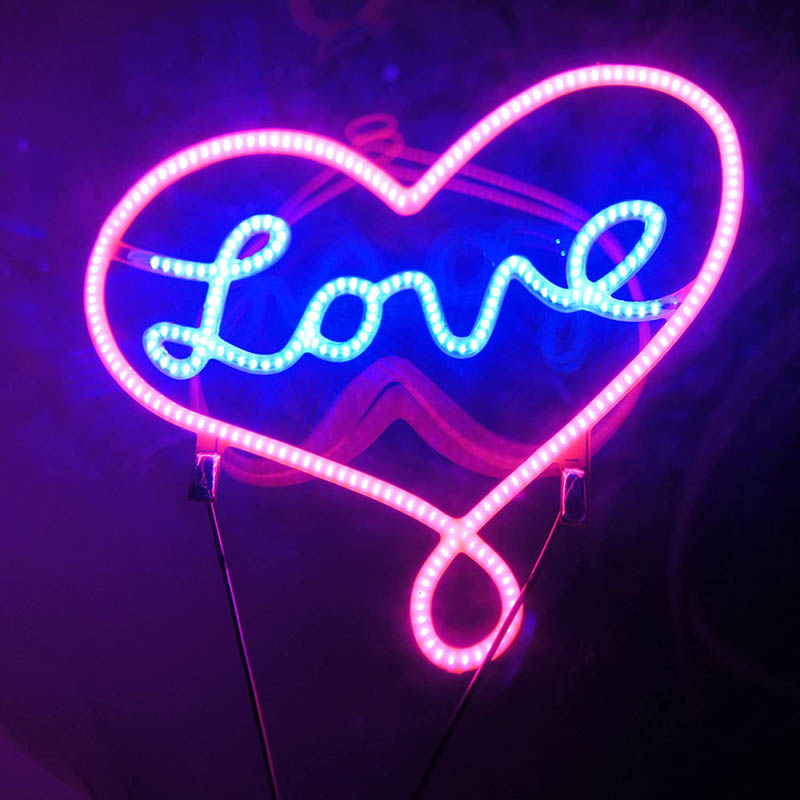 We are a participant in the Amazon Services LLC Associates Program. If you make a purchase, Design Swan may earn an affiliate commission. Please read our disclosure for more info.