The pandemic has triggered all kinds of changes in the way people live and work. Right now, you may be one of the many people who is working from home. Perhaps you've made the decision to take up self-employment and are doing this through choice. Regardless of whether you're working for yourself or for someone else, however, you're going to be spending several hours a day in your home office. That might not feel like an inviting prospect if your office is uncomfortable or looking tired and dated. Here are six simple ways to give your office that much-needed upgrade and derive more pleasure from working from home:
1. Buy an ergonomic chair
Don't slave away behind your keyboard, slumped over a desk and craning your neck. It's bad news for your lower back and your wellbeing will soon start to take a beating because of it. Yes, of course, you can get up and walk around, but the relief will only be temporary. Do yourself a favour and invest in a decent ergonomic chair that supports your back, allowing you to focus on your very important work. There are some splendidly stylish ergonomic chairs out there, so you don't have to sacrifice comfort for style.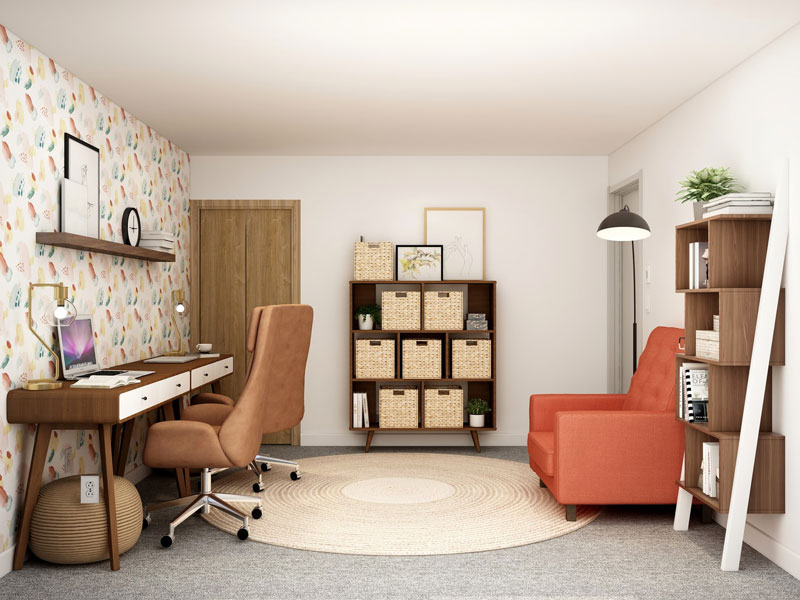 2. Find a desk you love
If you're going to be spending lots of time behind your desk, you've got to love the desk you're using. Standing desks are fashionable now and may feel more comfortable than sitting down all day. Often, they're adjustable. They can help you steer clear of back pain, too. They're purported to have numerous other health benefits, but the Harvard Medical School believes these are more assumptions than facts.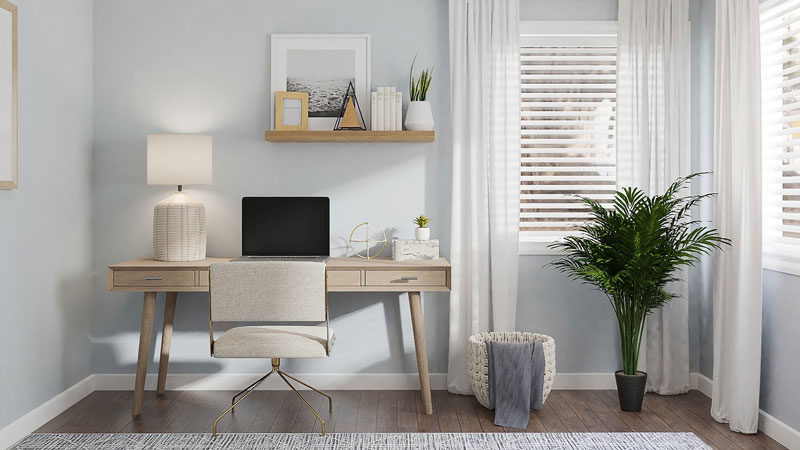 3. Transform your wall into a planning space
Computers enable us to plan, but sometimes you just can't beat the hands-on approach. Adding a notice board (or several) on which you can pin project details, to-do lists and more can help you to stay organised. At the very least, it can prevent you from losing essential notes or receipts. You can just pin them on the board.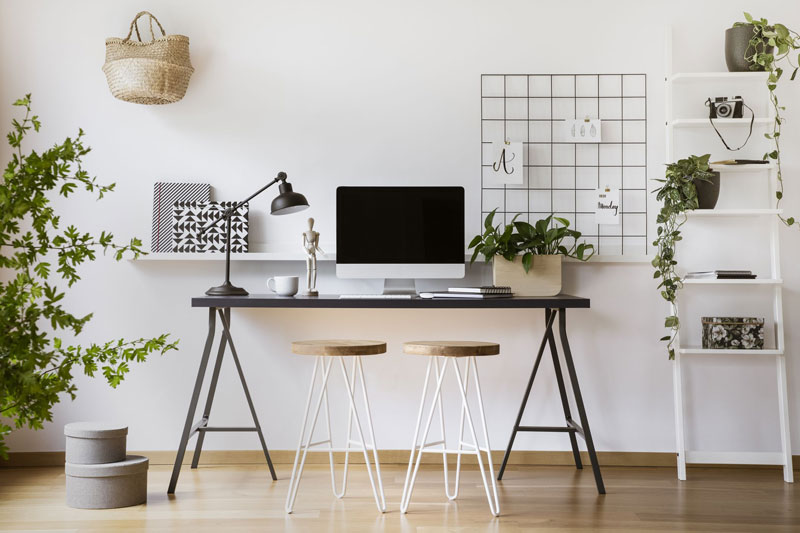 4. Inject some colour with spray paint
So you've got an attractive home office but some unsightly boxes lying around it. That's easily sorted. Bring them and your home office to life with a few coats of spray paint. You can even do the same to metal stationery, such as stationery holders or even to a metal wastepaper bin.
5. Divide the room to increase focus
Room dividers will serve you well if your workspace forms part of a larger room. They provide a good background for virtual meetings and keep clutter out of your eyesight and out of that of the other person(s) taking part in the call. The room divider can encourage focus, allowing you to really concentrate in your workspace, and when you've finished work for the day, you can fold the divider up. If you're looking for a more permanent way to divide the office, a free-standing bookcase is a good option.
6. Buy a yoga mat
A yoga mat will come in handy to combat poor posture and all those hours behind your desk. Yoga, an ancient form of exercise, has numerous benefits, from helping you to sleep easier to reducing pain in the back, joints and muscles. Yoga mats aren't expensive and, even though their purpose isn't to decorate your office, they're an excellent investment in your wellbeing while you're in the office. You'll be glad you bought one.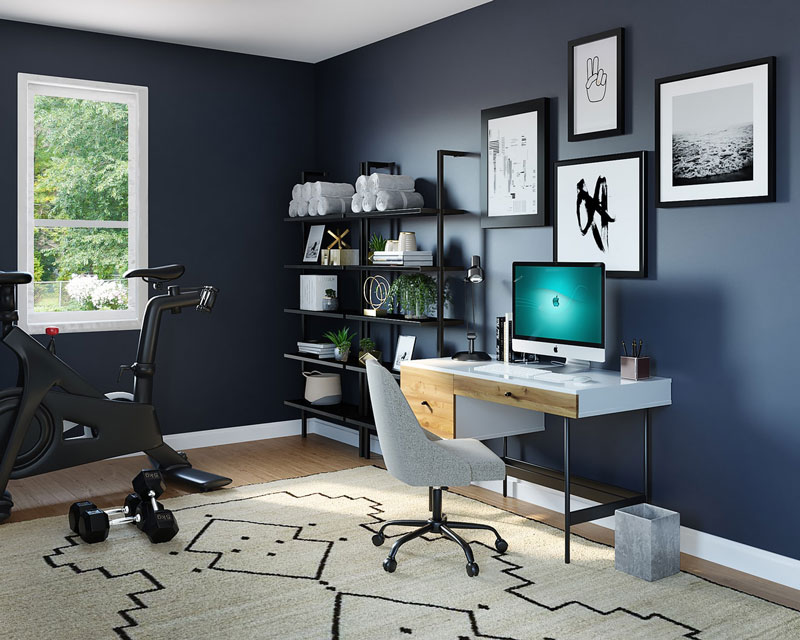 During the pandemic, some people have said goodbye to their day job, either voluntarily or involuntarily, and started their own business. Others have relocated to a new office and hired some removal professionals to help them transport their equipment. If you've moved or have gone down the self-employment route and are working from home, remember to update your details with the relevant authorities, which you can do quickly and easily online with Sloth Move. In just a few minutes all the people who need to know about your change of address can be advised, so you can remain focused on earning a living and getting the most out of your home office.