Within the confines of a mere 91 sqm, this modern apartment in Kyiv, Ukraine, offers an intelligent blend of style and functionality. Let's take a closer look at how it achieves this harmonious balance.
The living space takes a bold approach, featuring deep green accents that infuse character into the room. A dark green modular sofa serves as the centerpiece, offering both style and comfort. But it's not just about furniture; the interior is brought to life with mature indoor plants that give it a tropical vibe. The slatted green feature wall runs seamlessly into the dining area, creating a cohesive and visually striking link.
One of the standout features of the apartment is the kitchen. It's designed as a one-wall kitchen, cleverly integrated into the living room layout. Wooden wall cabinets and a matching backsplash create a warm heart at the center of a matte black framework consisting of upper and lower units. But there's more to the story; the wood flooring is smartly replaced with hardwearing black tiles at the foot of the kitchen installation. This strategic change in floor treatment serves to zone the open layout, defining the kitchen area while maintaining a fluid connection with the living space.
Visualizer: Suithouse Studio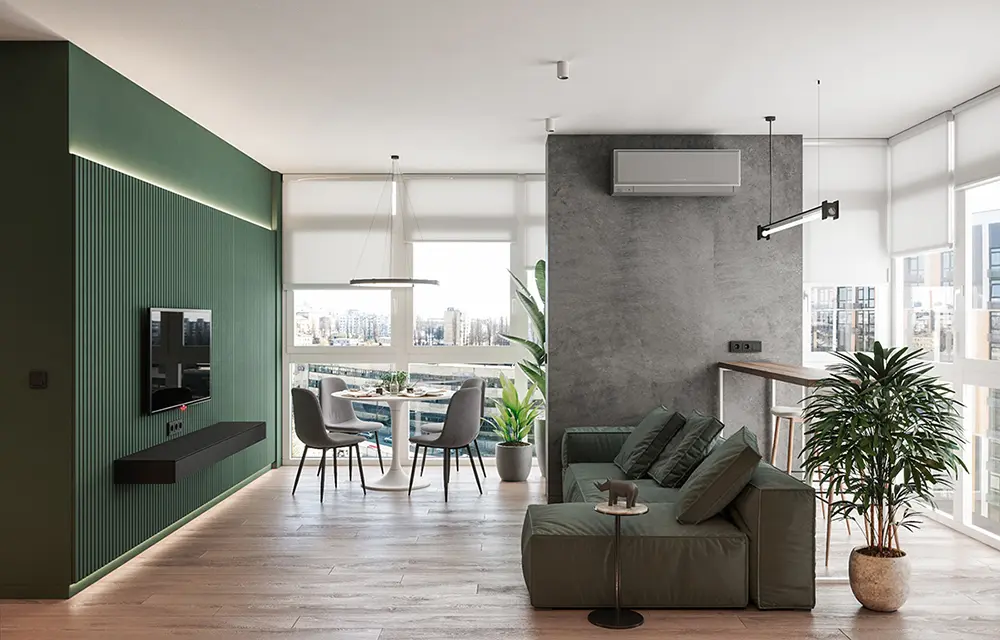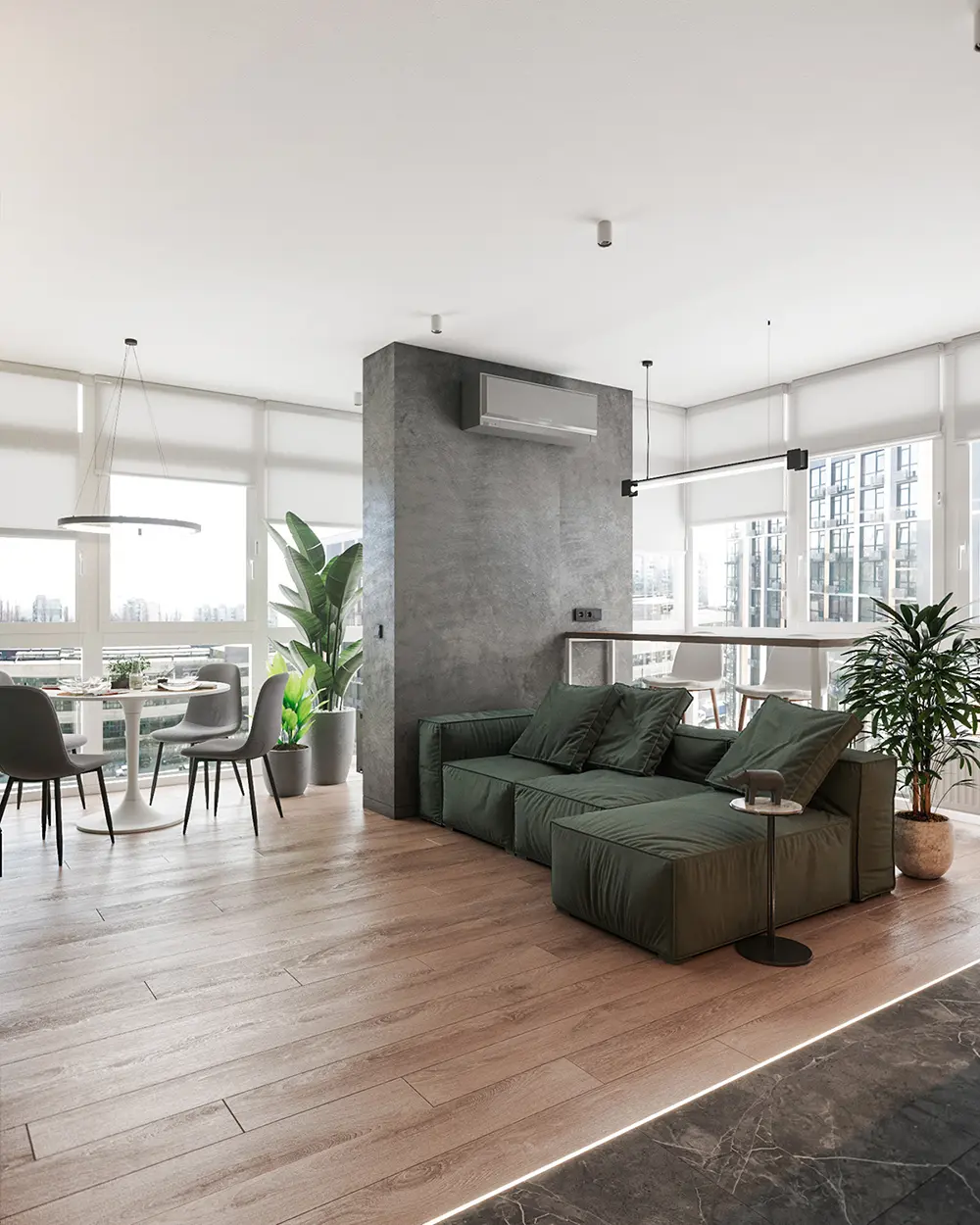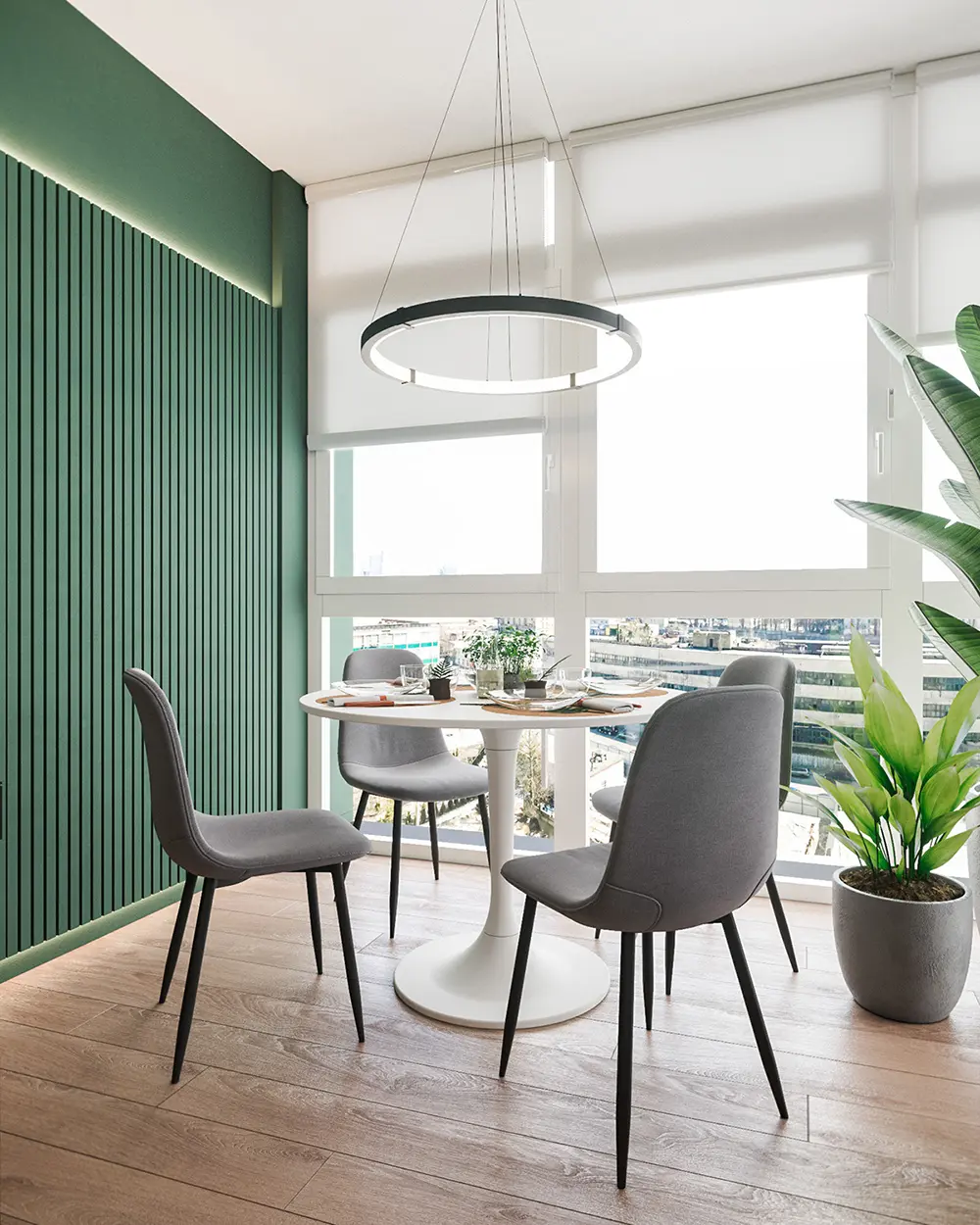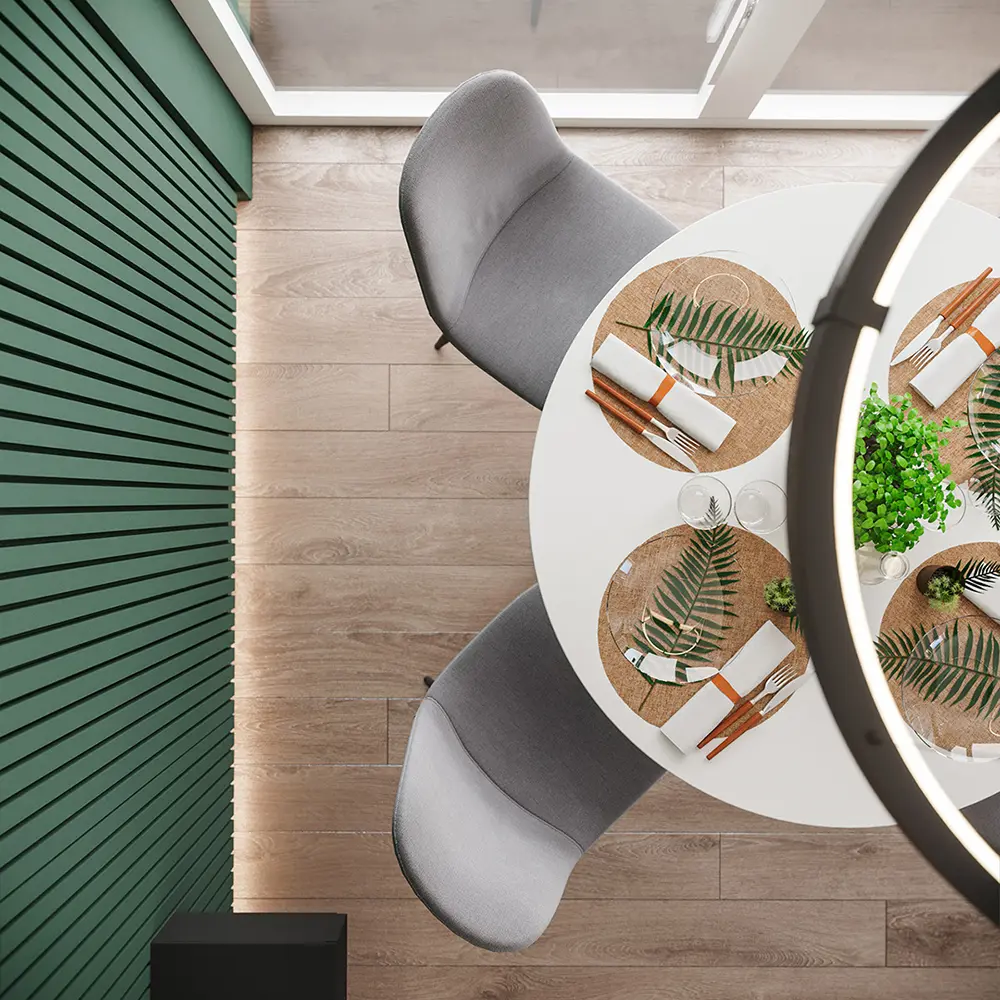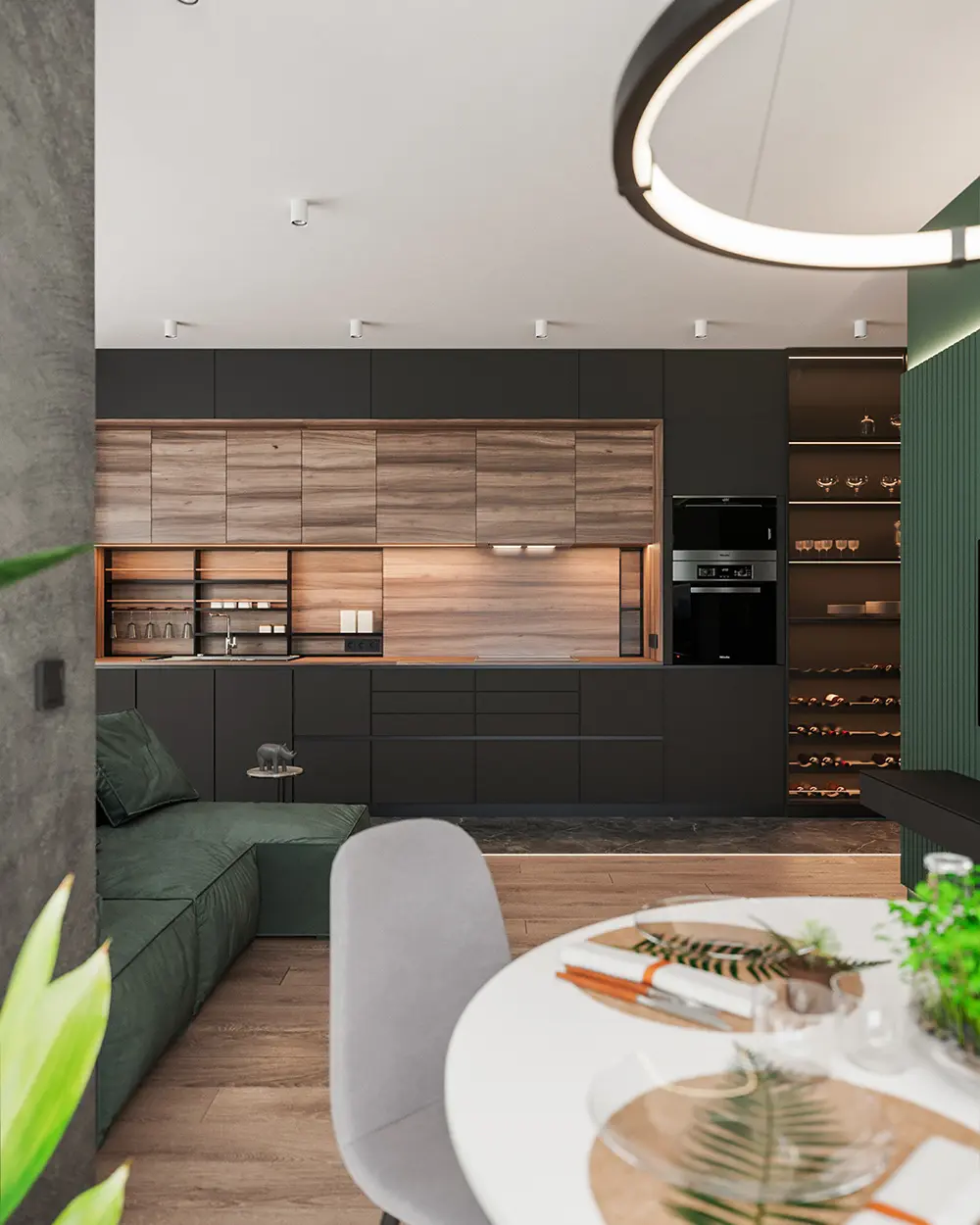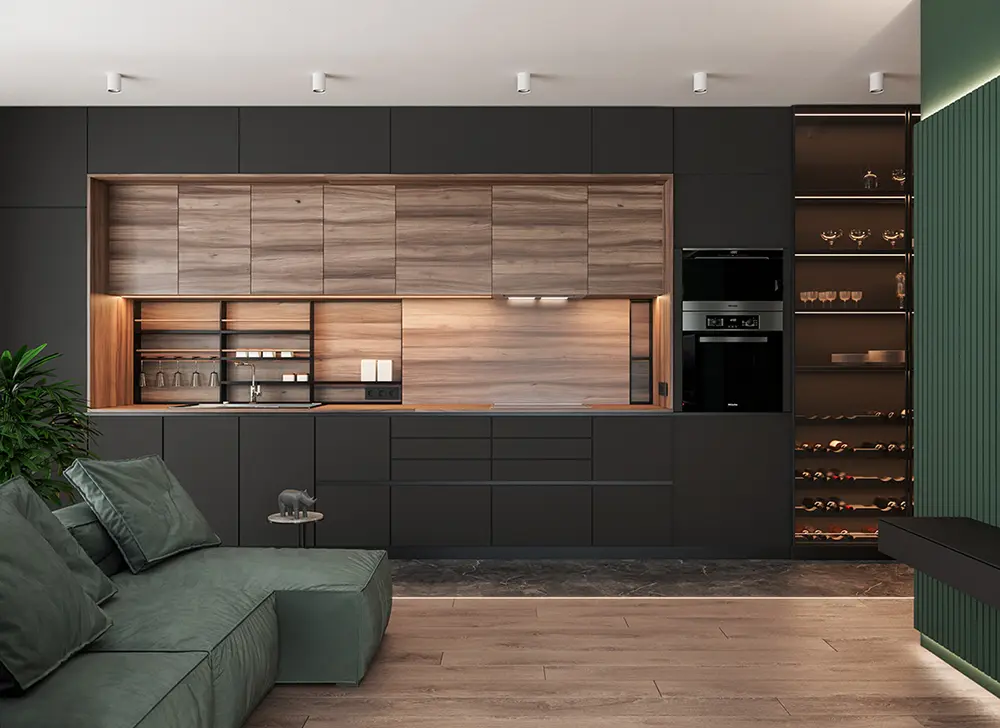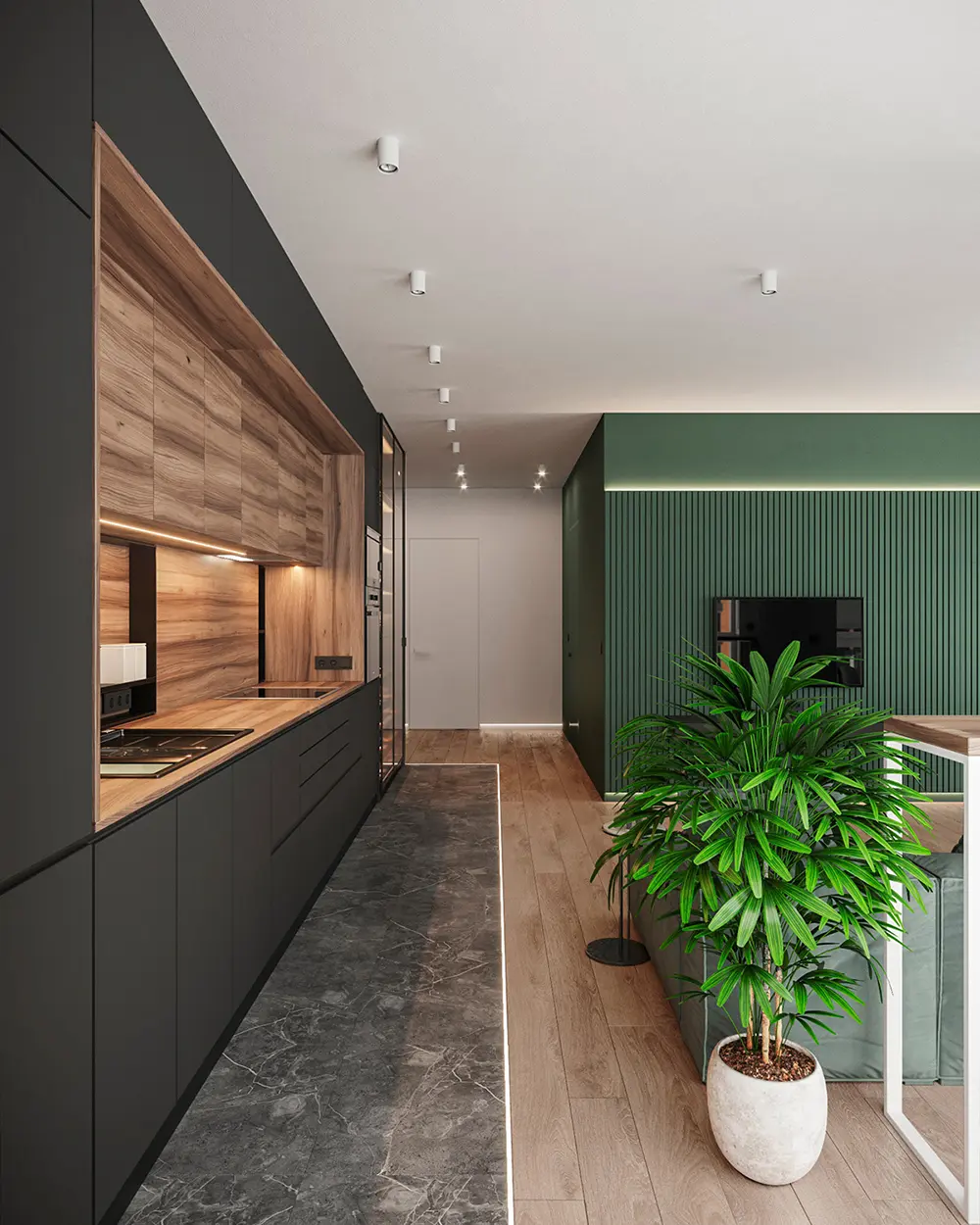 As you venture into the bedroom, you're greeted with panoramic city views and a thoughtfully dark decor scheme that combines charcoal gray, black, and rich wood tones. The space includes a walk-in closet with illuminated shelves and a floating media shelf that doubles as a vanity area.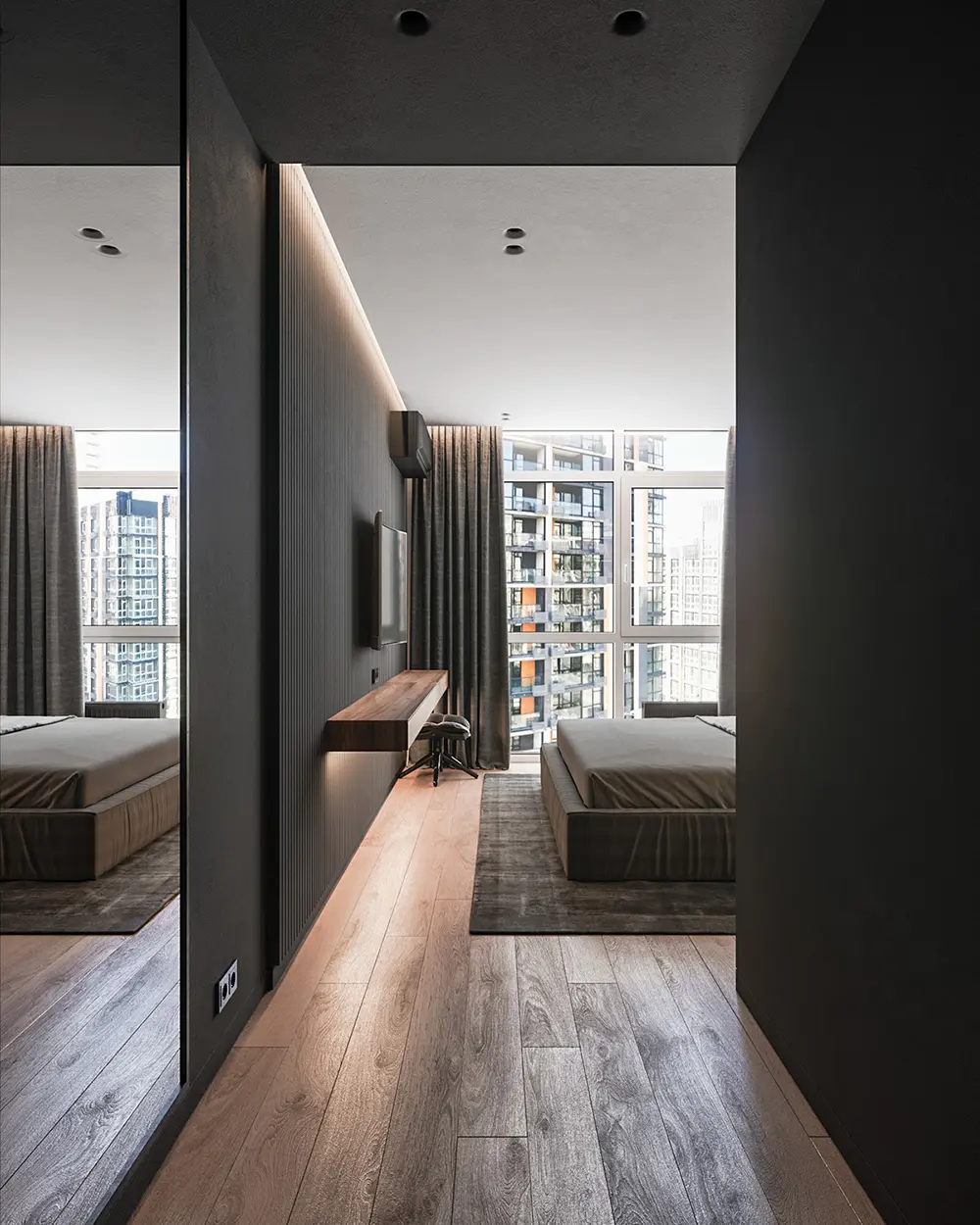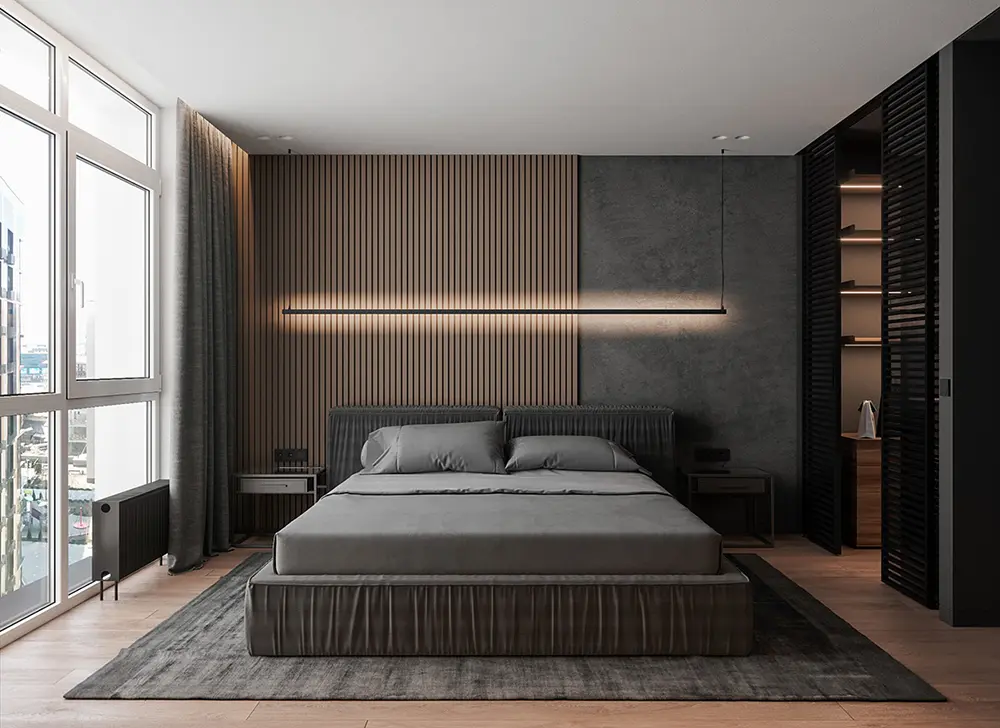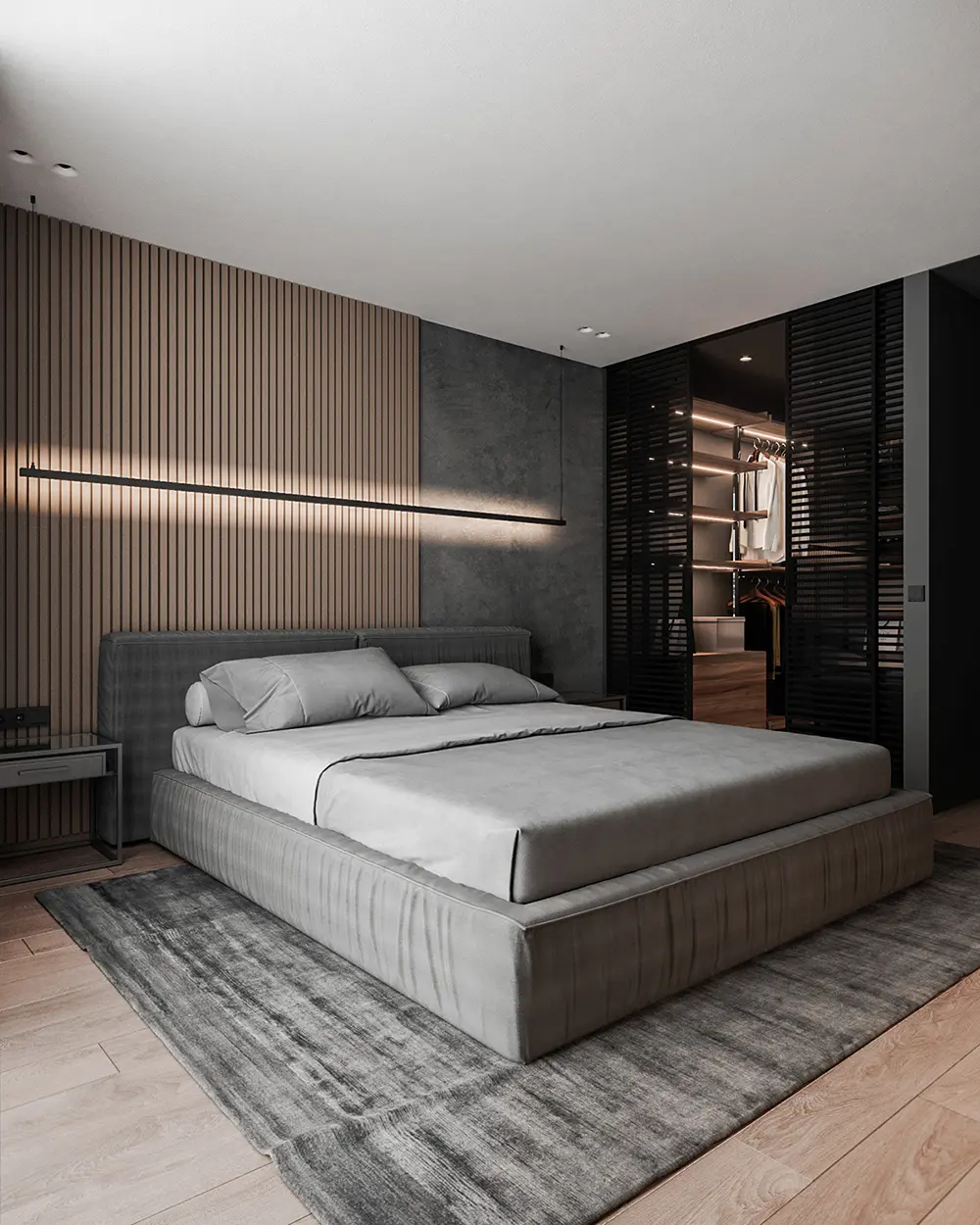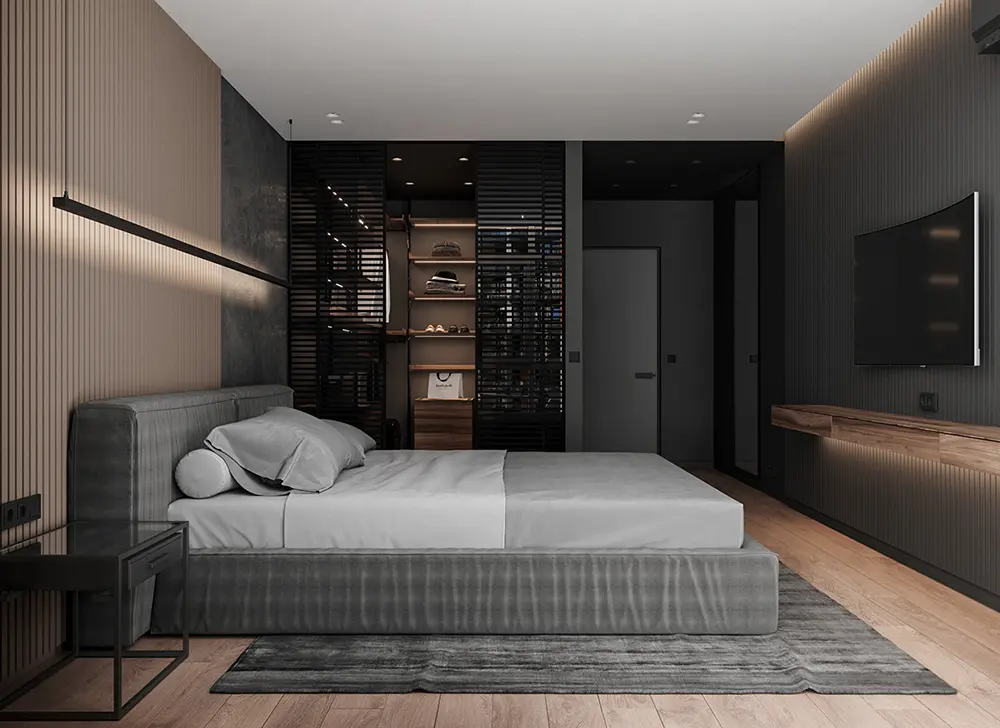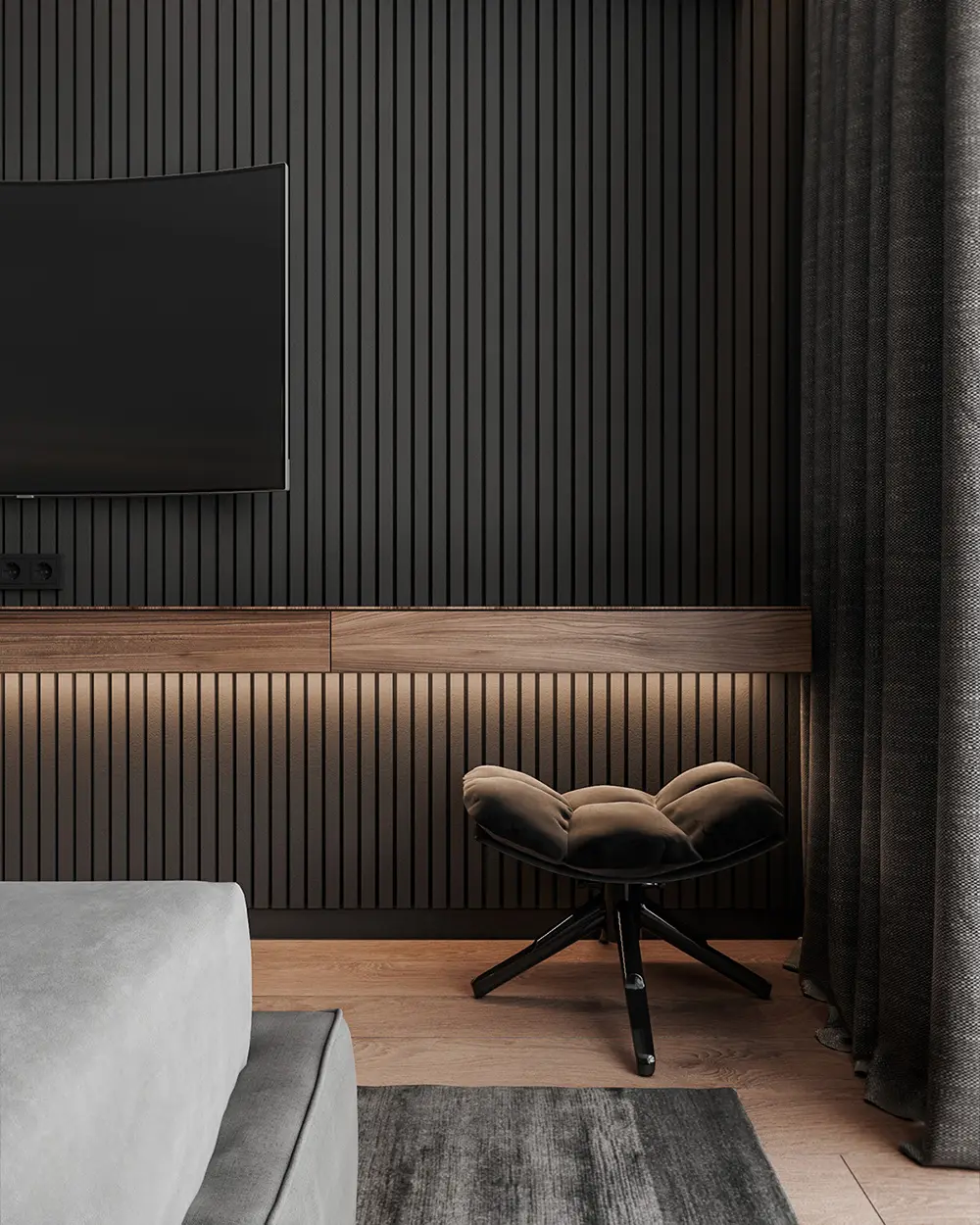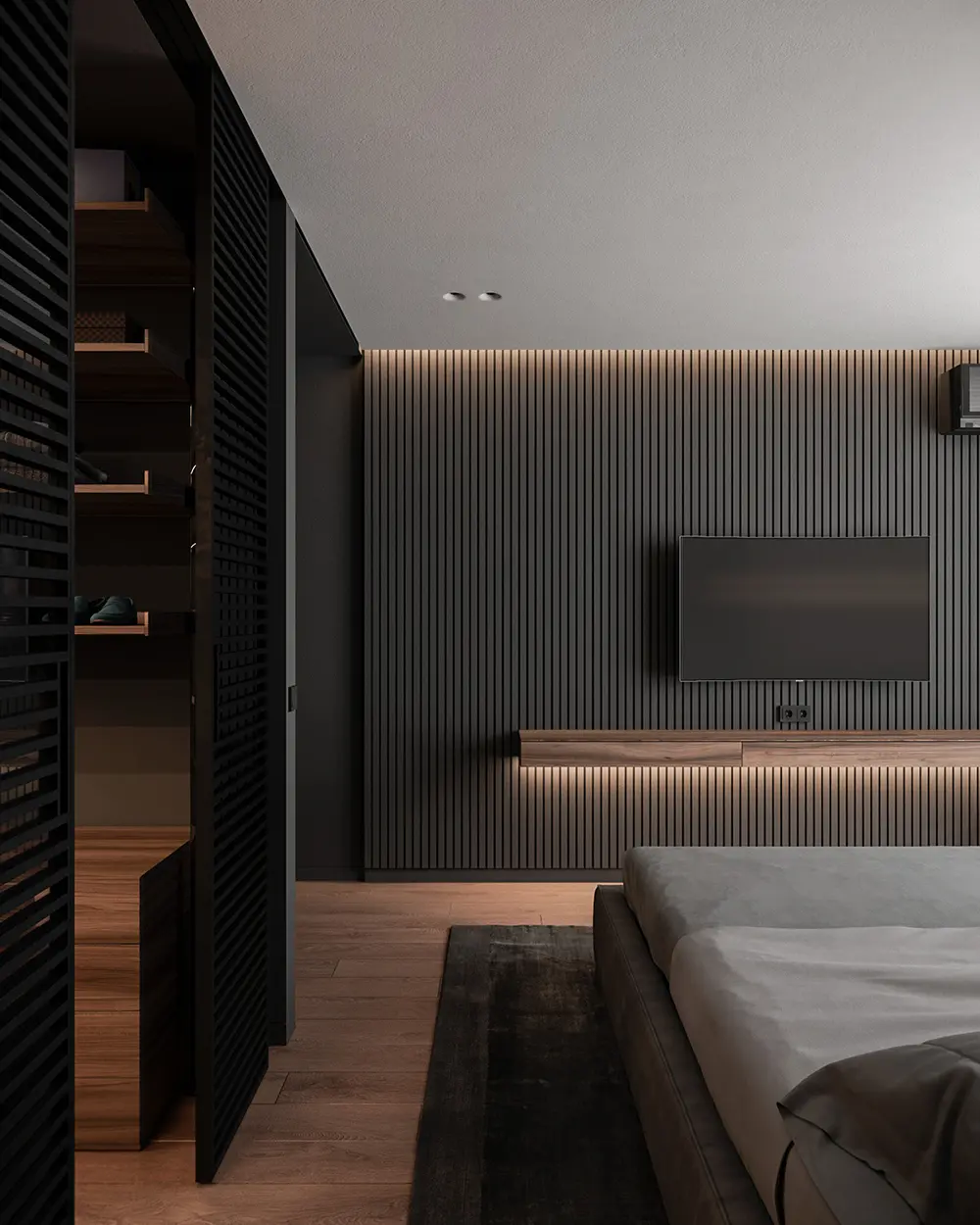 In the guest bathroom, a moody aesthetic prevails, with a black basin and coordinating toilet, and a black ceiling to cap off the look. The main bathroom, in contrast, exudes luxury with white marble, walnut accents, and vibrant emerald green details.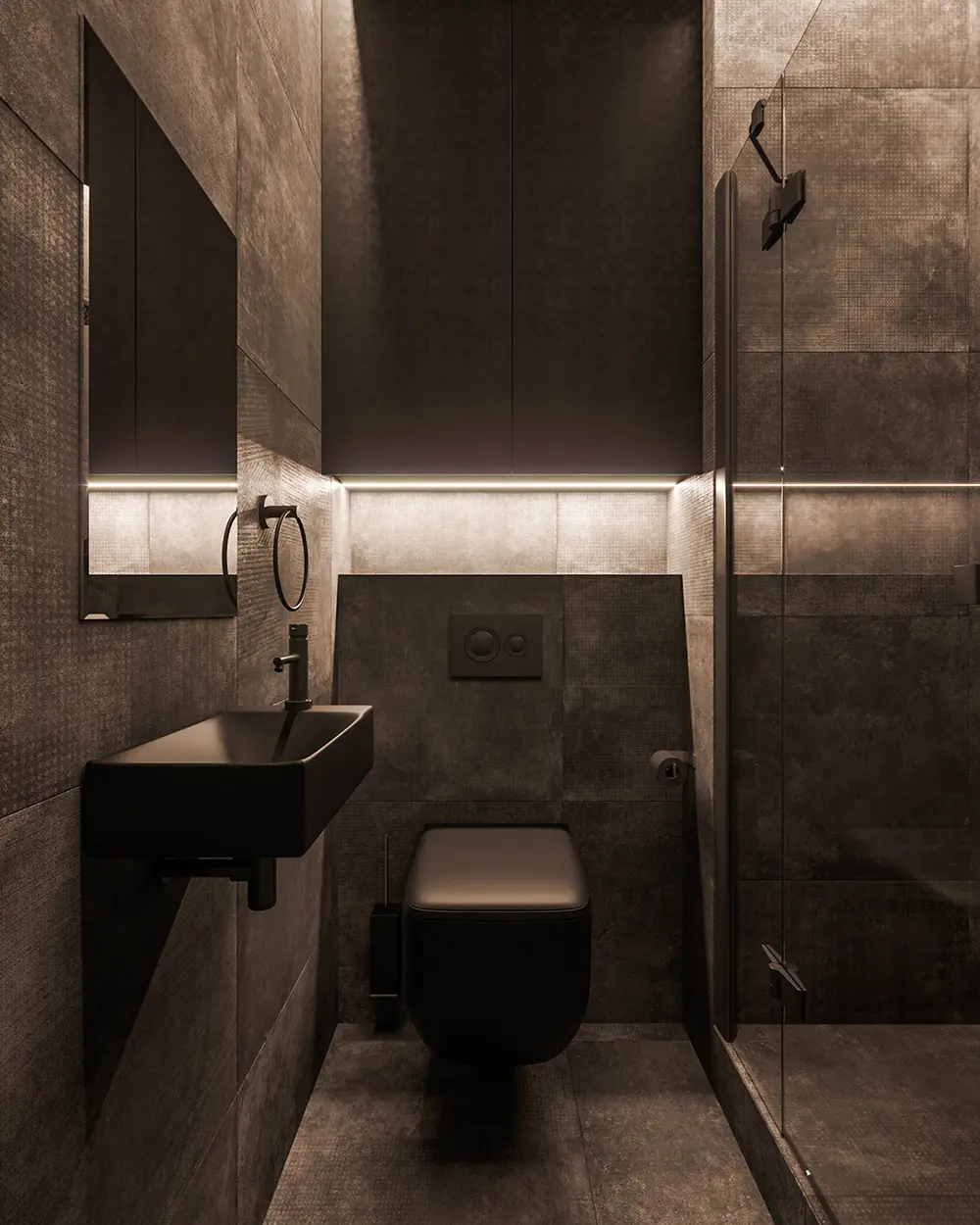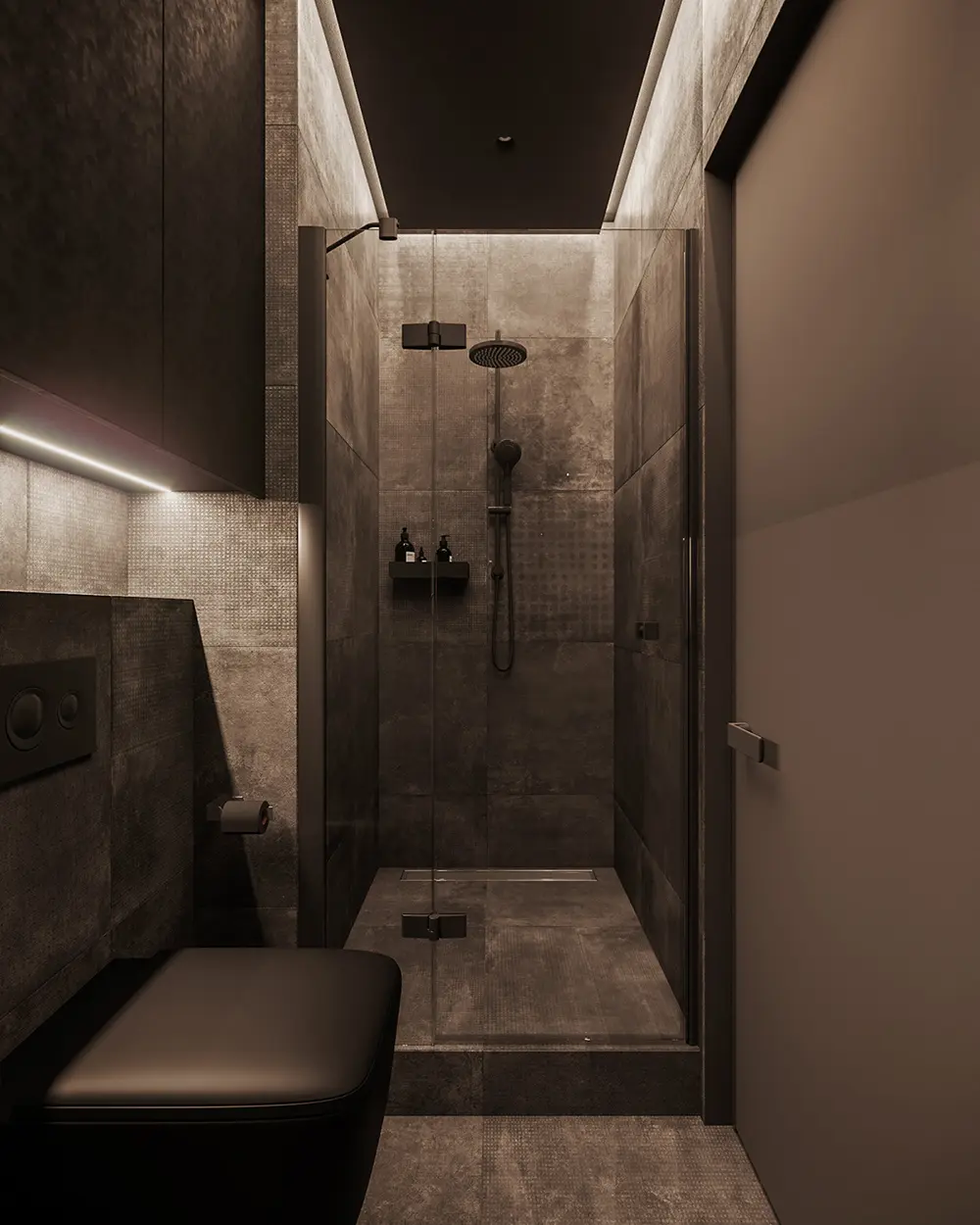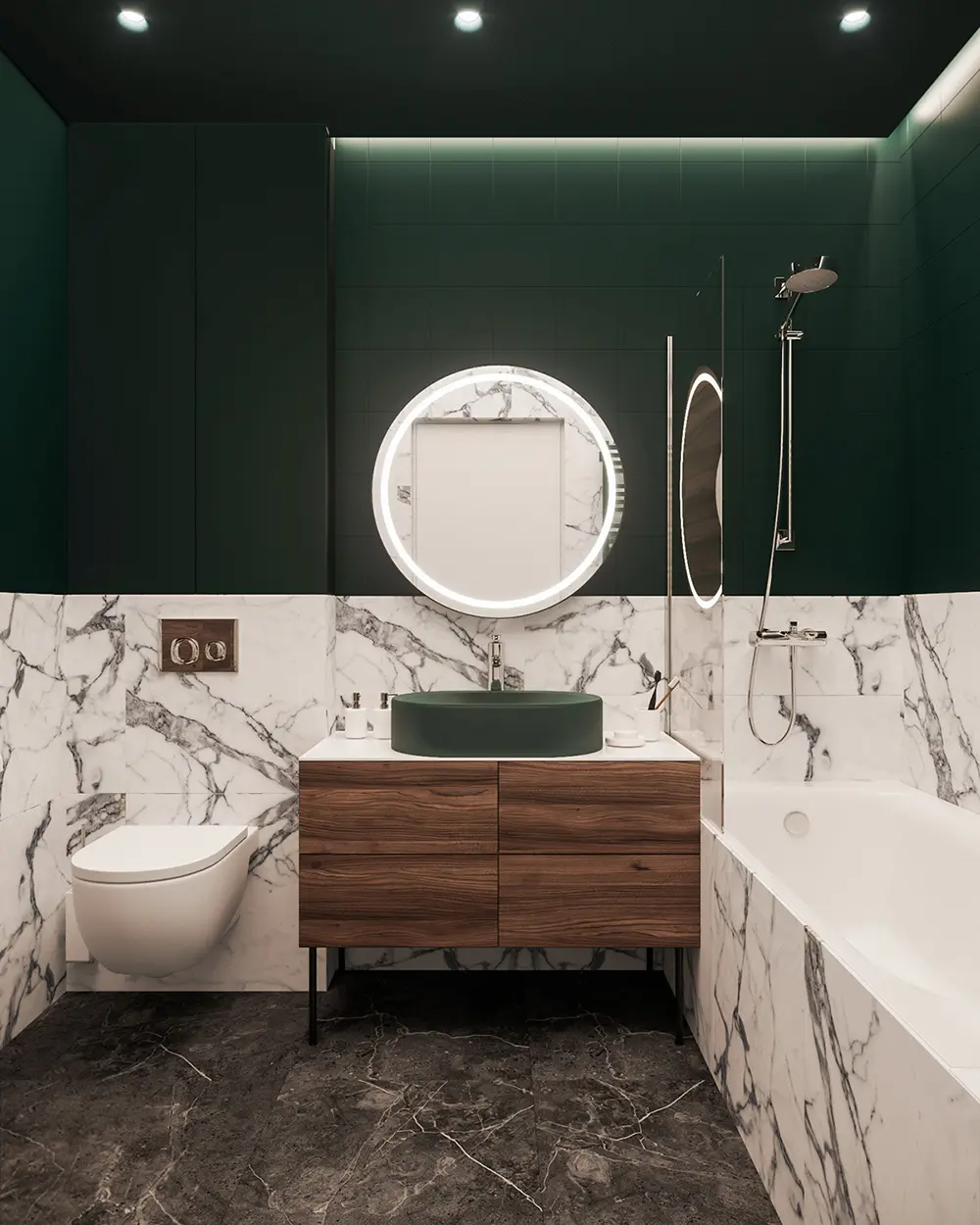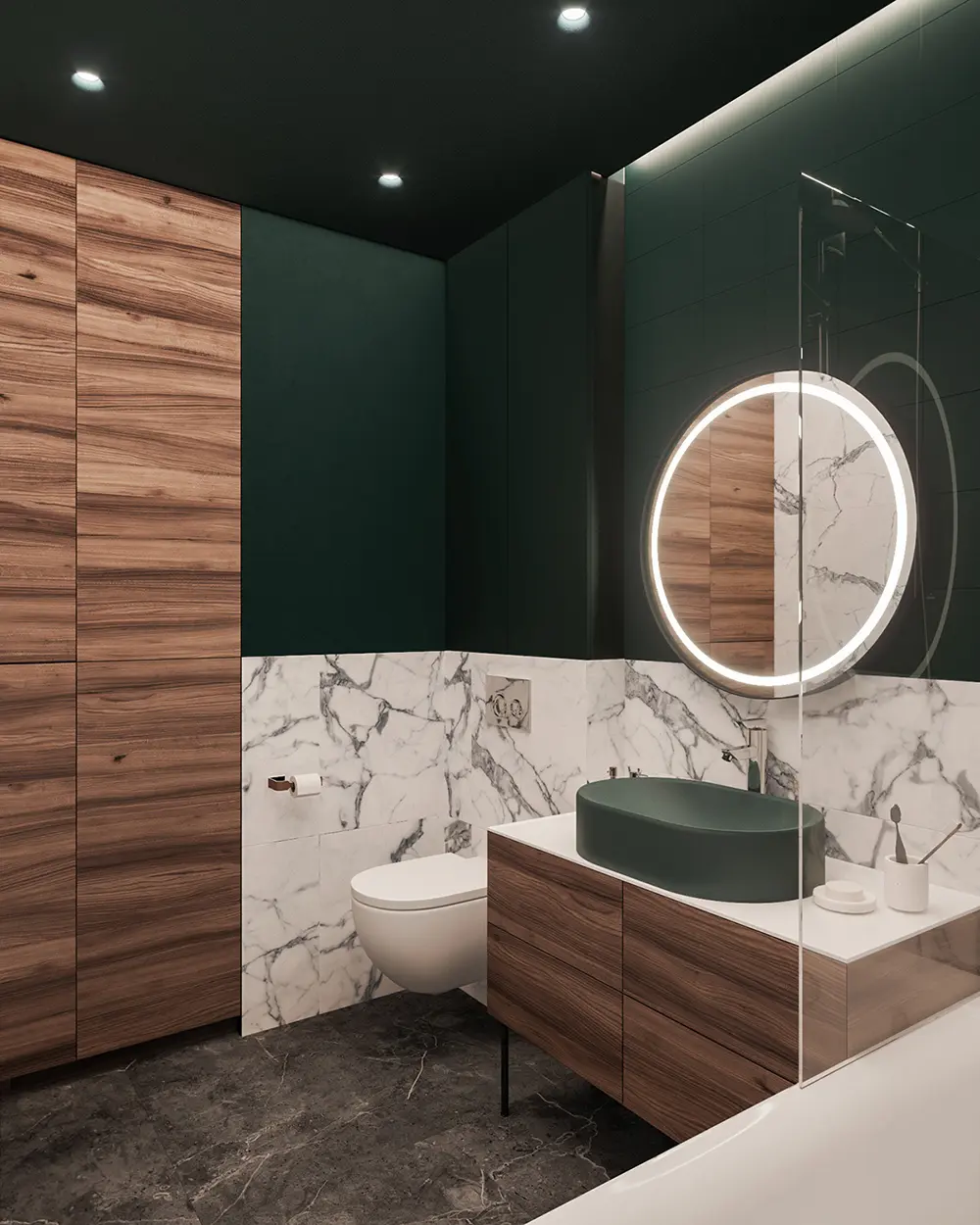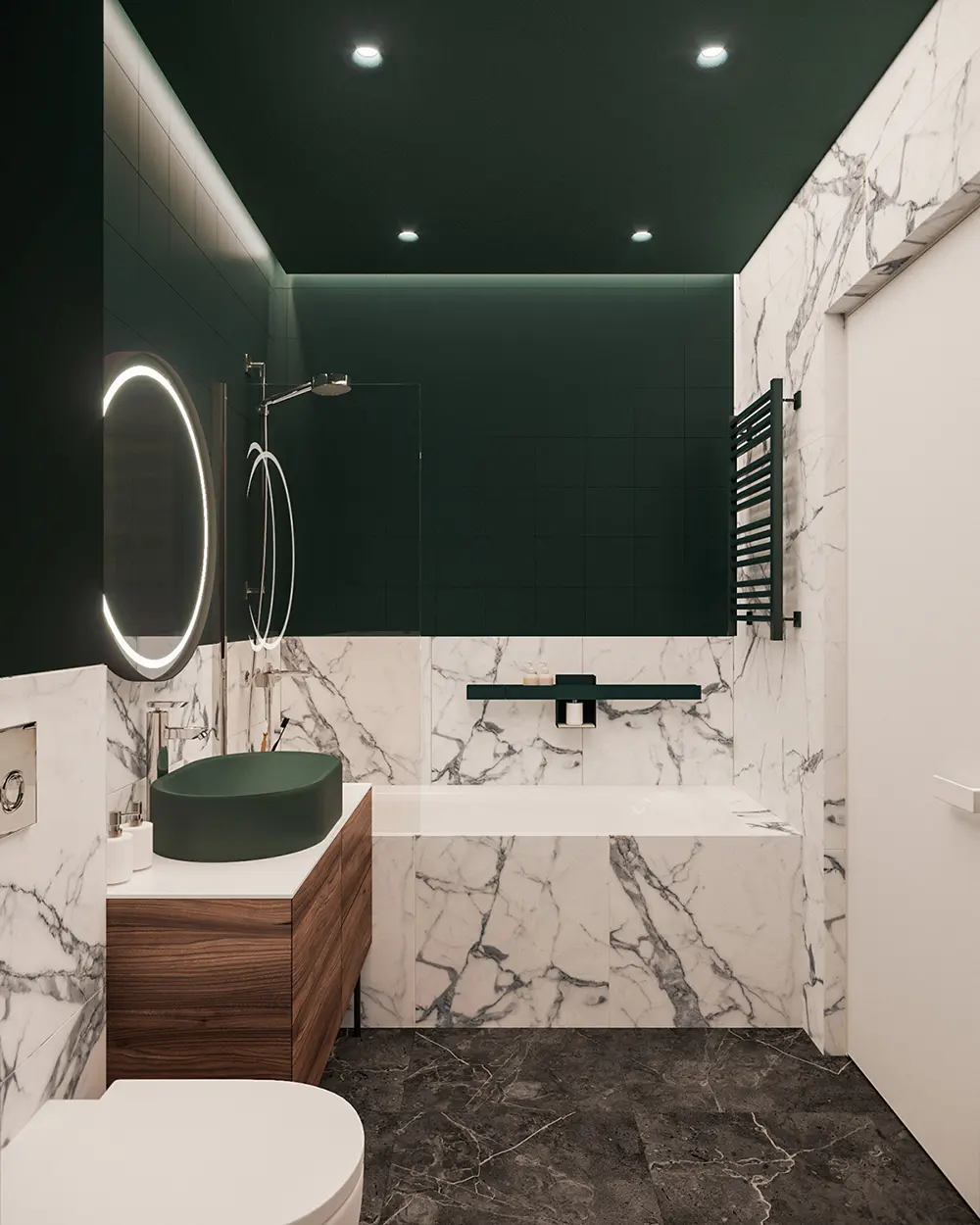 The apartment's layout also includes a second bedroom—a kids' room. This vibrant space accommodates twin beds and a double workspace. The green color theme, a consistent thread throughout the apartment, is continued here, adorning a green statement wall, a unit of wall shelves, and an assortment of colorful throw pillows.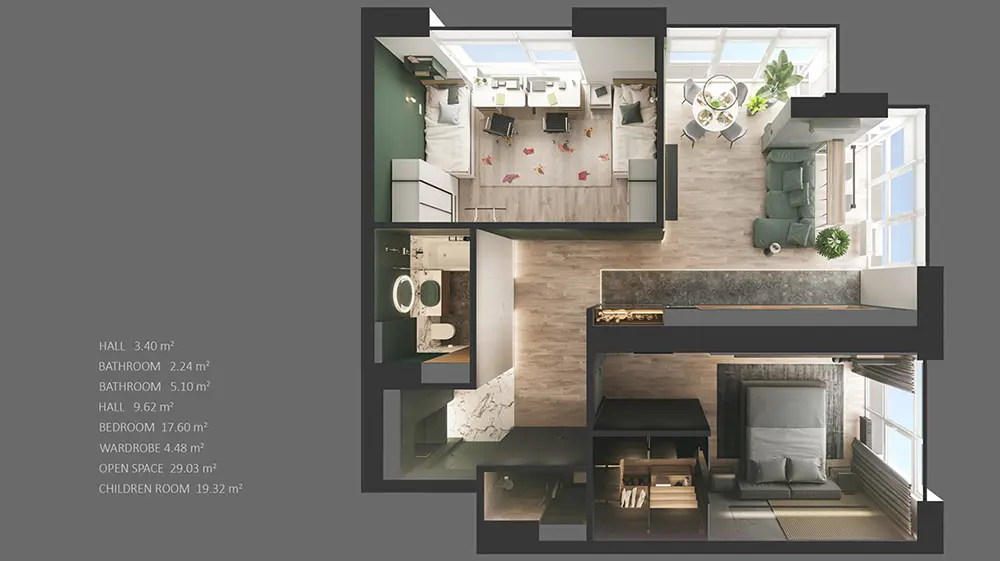 In just 91 sqm, this Kyiv apartment proves that compact living can be both stylish and highly functional, offering a striking blend of colors, materials, and smart design choices.