Products made of MDF, an artificial wood material, are in particular demand among customers. Such MDF interior doors are made by pressing hardwood or softwood together with wax and resin, where pressure or high temperatures are actively used.
As a rule, a reliable adhesive containing melamine and different types of urea resins is used to connect the fibers securely into a single mass. This approach guarantees product durability, as well as prevents the formation of toxins.
The density of MDF is much higher than particleboard or plywood, which makes this raw material suitable for the construction of buildings of various purposes. In this article, we will look at what are MDF doors: their production, individual design features, the most notable advantages and other related issues.
What are MDF doors?
MDF doors include all such products made of such material. Literally, MDF means "medium density wood panel". Today, it is widely used for the production of door constructions. Various kinds of doors for residential, office and industrial premises are made of it.
Nowadays MDF door products are in high demand among private and commercial consumers due to their favourable price, beautiful and aesthetic look and universal application. With their help, you can beautifully furnish the cabinet, kitchen and other rooms in your apartment.
Unfortunately, some manufacturers do not care enough about the quality of the product, using ineffective, containing harmful adhesives that are only suitable for working with laminated chipboard. Therefore, when buying MDF doors, you should pay attention to the certificates of such products.
What is an MDF door made of?
As already mentioned above, the main component of such doors is MDF – a special material, which is endowed with attractive properties and is used in various industries. The main positive properties of MDF are its durability and long service life. Important characteristics of this material also include:
the same density in any area;
smooth edges, suitable for further conversions;
possibility not to use laminate or veneer: it is always possible to provide the product with a perfect, even surface.
In addition to the production of door constructions, MDF of different thicknesses is widely used as an important component in the manufacture of furniture and other useful products.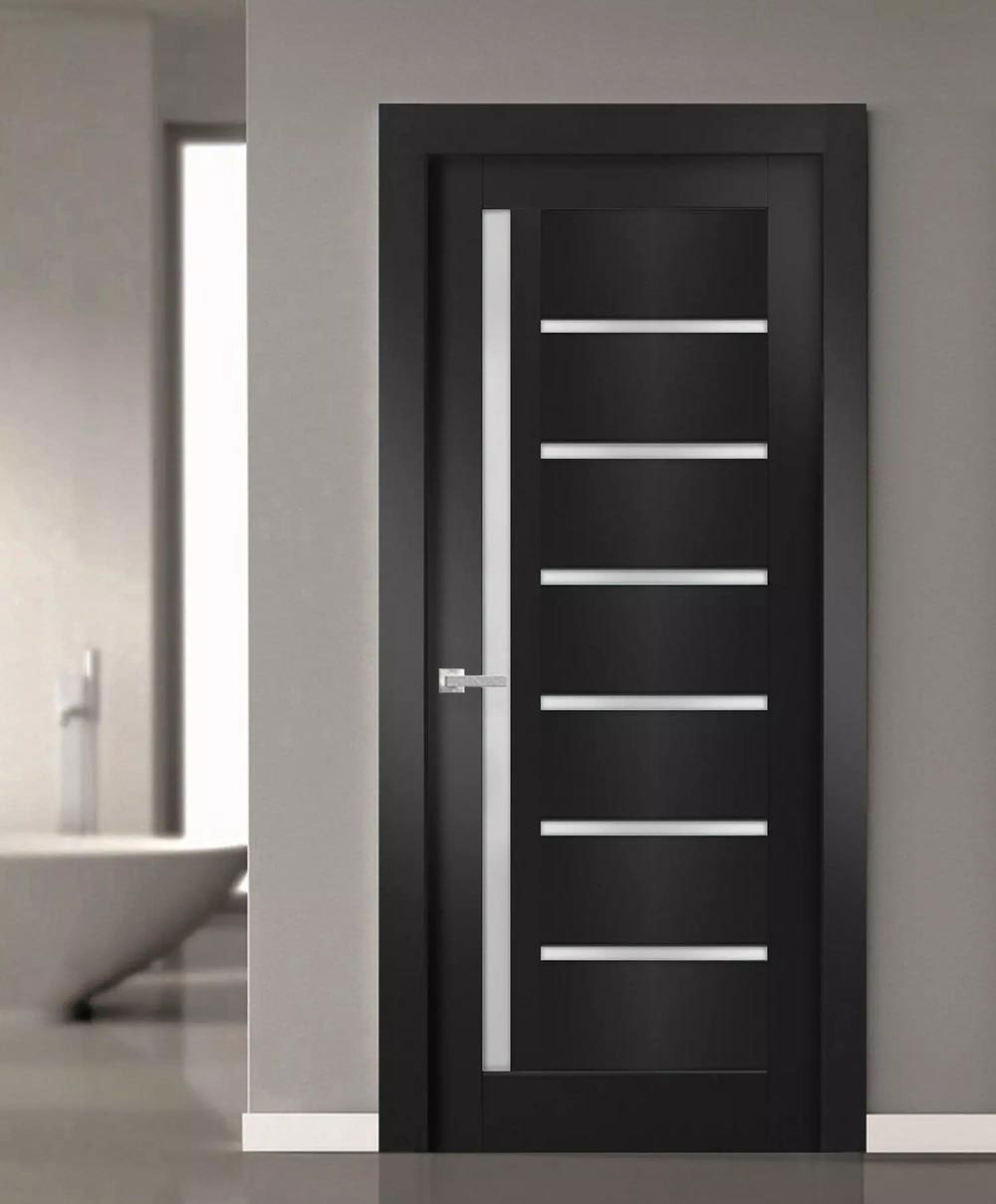 Benefits of MDF doors
There are many advantages of MDF doors over products made of other materials. These include:
No deformation as a result of sharp temperature fluctuations. The ideal composition of MDF material ensures its integrity and eliminates excessive expansion or contraction.
Perfectly flat surface, simplifying the process of painting.
Possibility to treat MDF by different methods. Thanks to the absence of restrictions, it is possible to make doors of large size and without joints.
The best protection against moisture. Traditional wooden boards let water in, which causes mold to develop quickly.
Relatively low cost. You can get a product of high-quality wood at a bargain price.
Easy installation. It is always easier to find MDF of the right size.
Resistance against combustion. Doors of this type can be used in kitchens, bedrooms, offices and other rooms where fire protection is particularly important.