Personally, I think cycling is one of the best sports. It provides mobility, exercises and is friendly to environment. However, bike storage is a big problem, especially for someone lives in apartment/condo. When you have a decent bike, you don't want to leave it in the outdoor parking area. However, bringing it indoor seems better but you then have something else to worry – the mess made from the outside dirt on your bike.
If you are facing such issue as I am, then I strongly recommend you check the indoor bike cover. There are many of them, and the one I am using is from Velo Sock. It is a bit pricy compared with others, but it looks so cool and very slim and durable. When the cover gets dirty, simply throw it in the washing machine and the cool design will not fade out!
Now, you can transport your bike conveniently in your car or public transport without producing any dirt or scratches. And take your bike indoor, gym, hotel, or any other place that requires covering your bike. Thanks to its innovative design and flexible fabric, no matter yours is a mountain bike, a road bike, a city cruiser, BMX, a fixie or any other kind, the cover can fit them. So you don't need to worry about sizing. And the last thing about it is the cover has so many design patterns for you to choose. It is not just a cover. It can be a decoration piece and your indoor bike won't be eyesore any more.
If you live in Europe, can you get it from its official site, otherwise, you can try amazon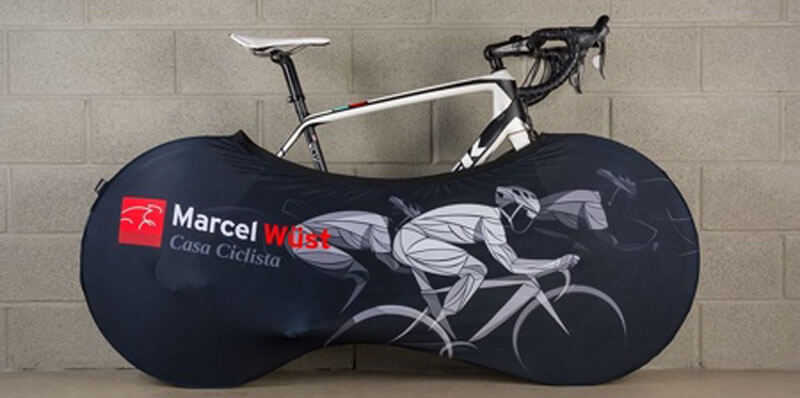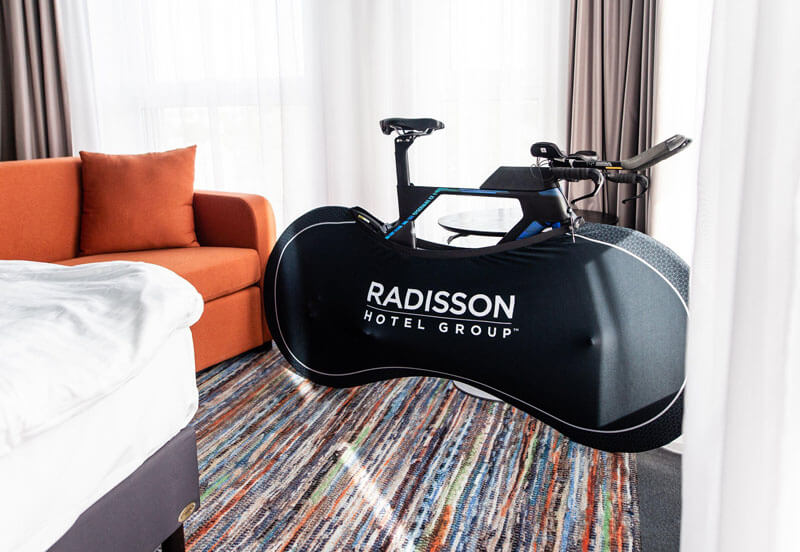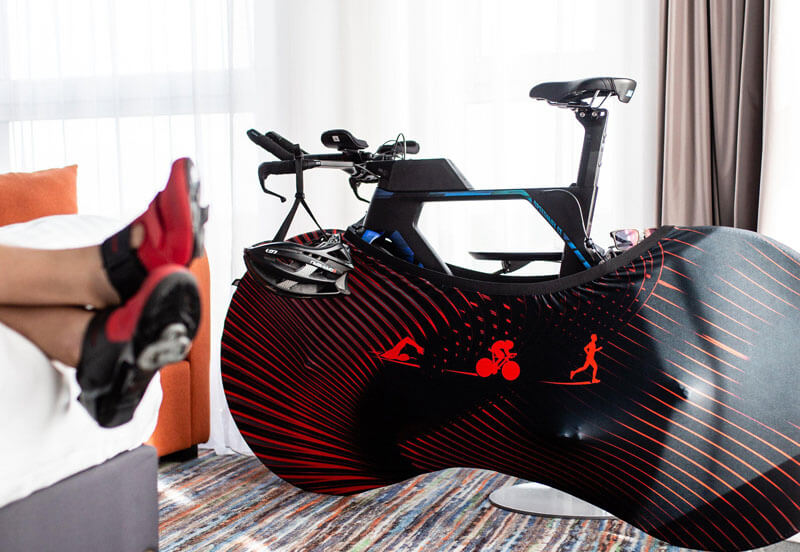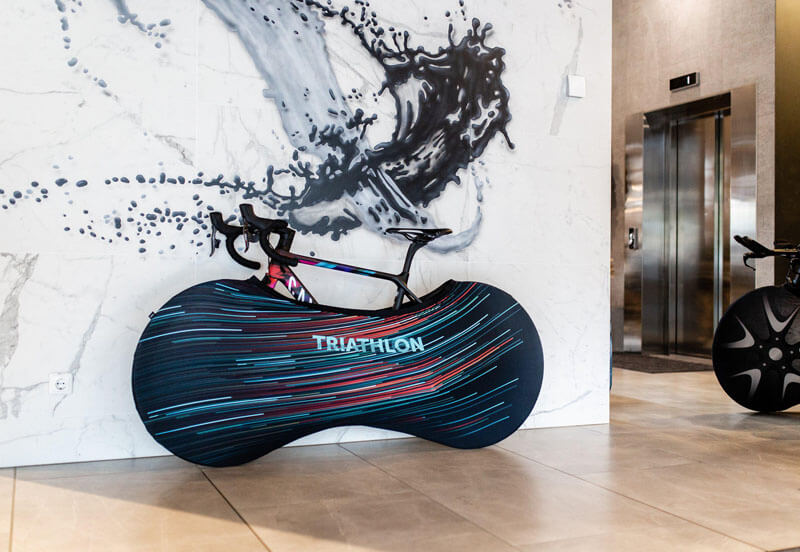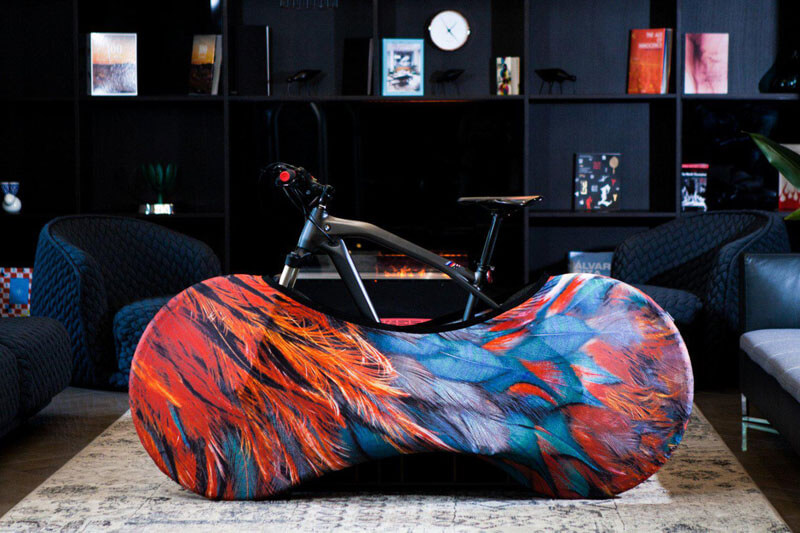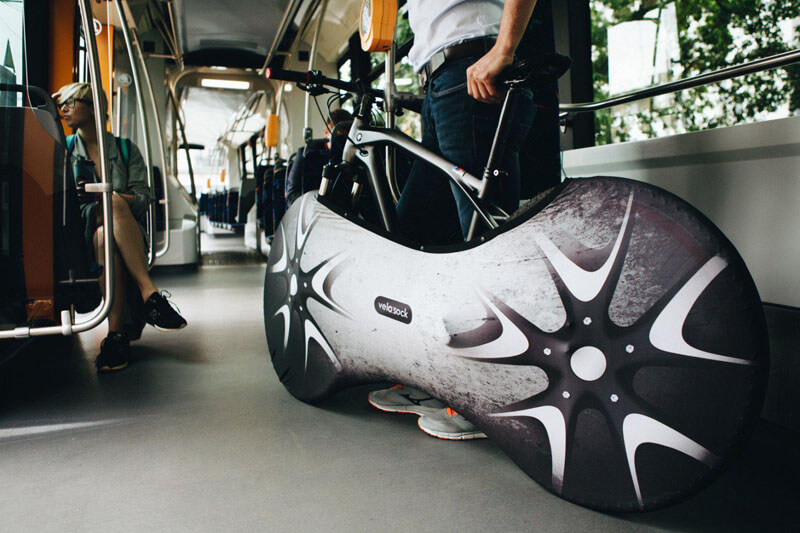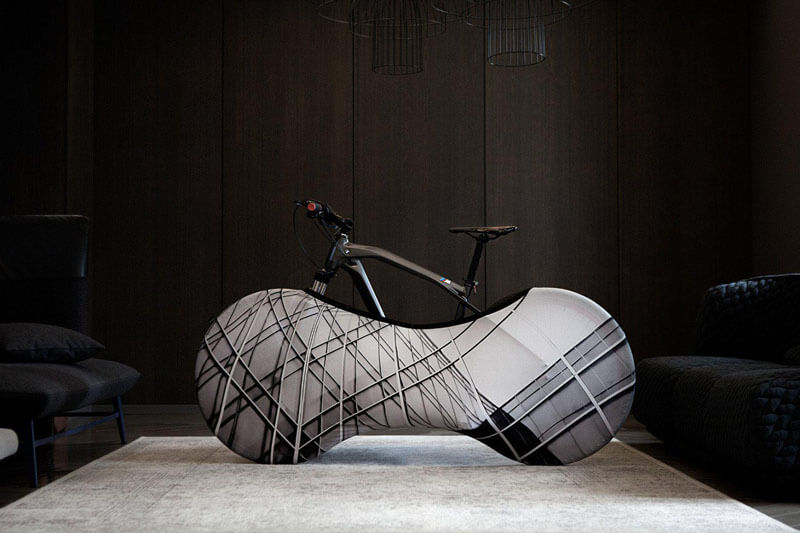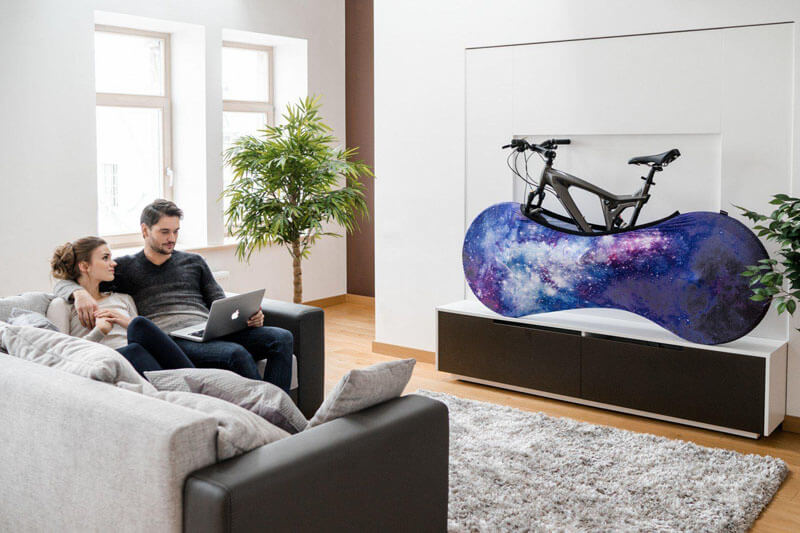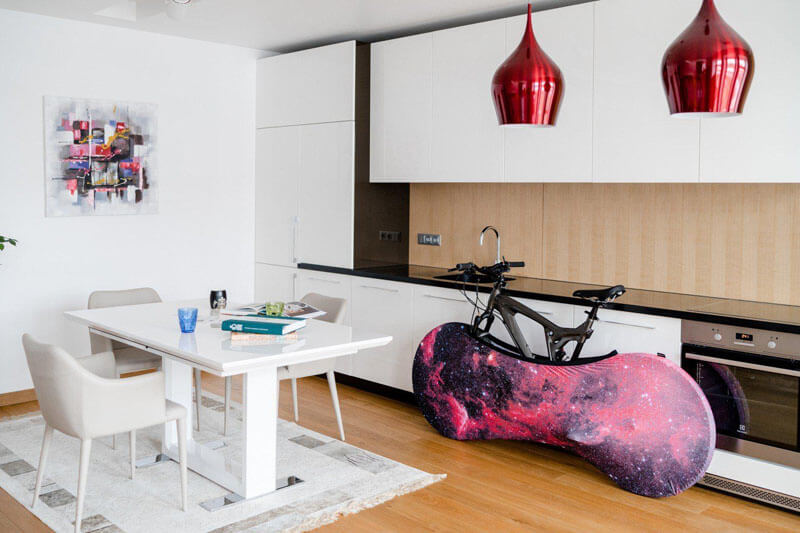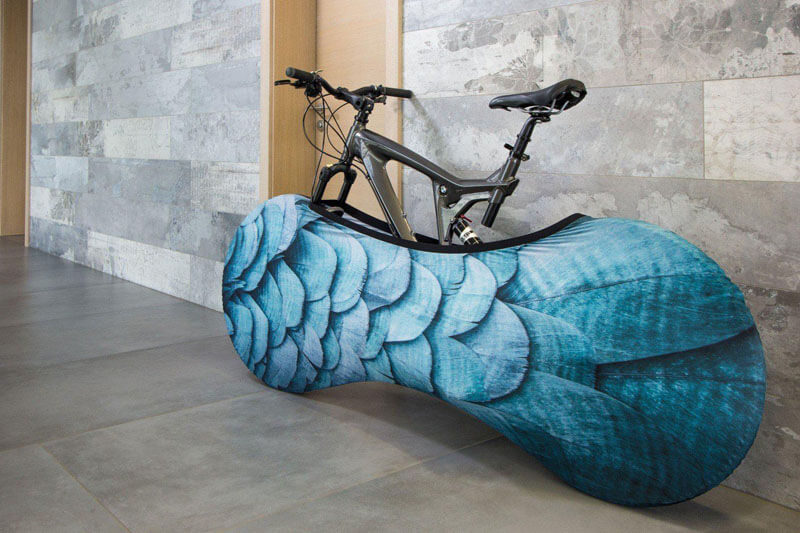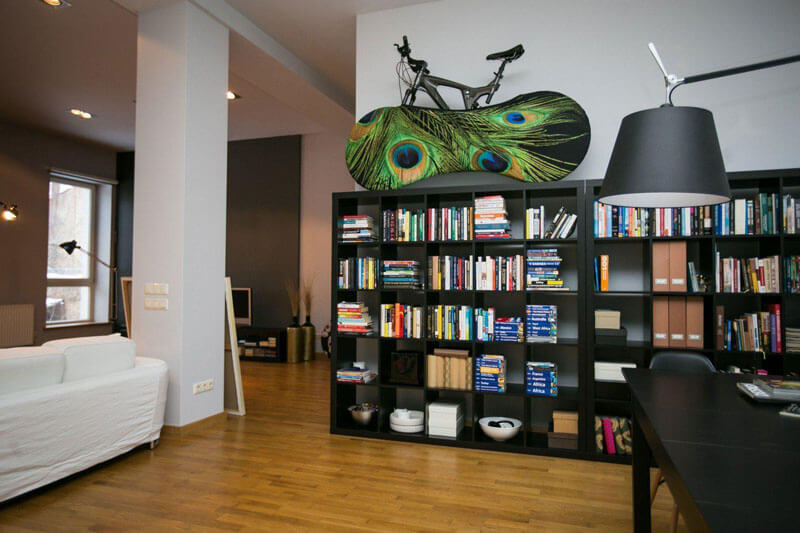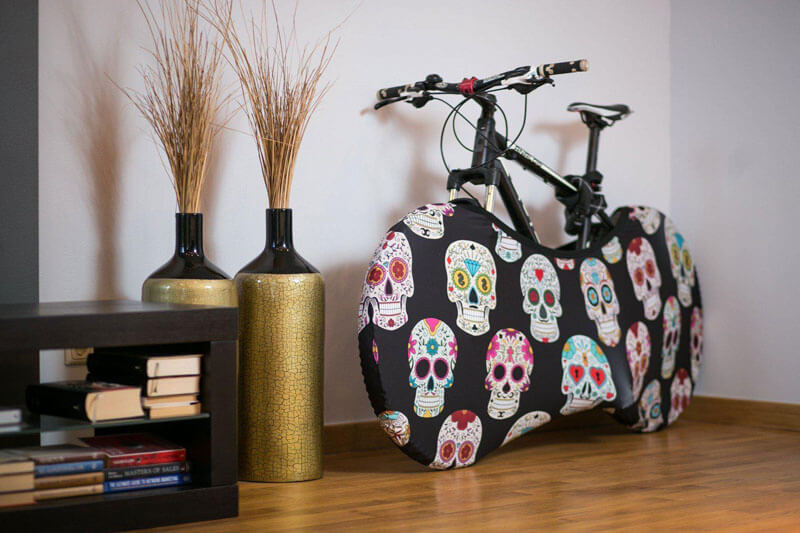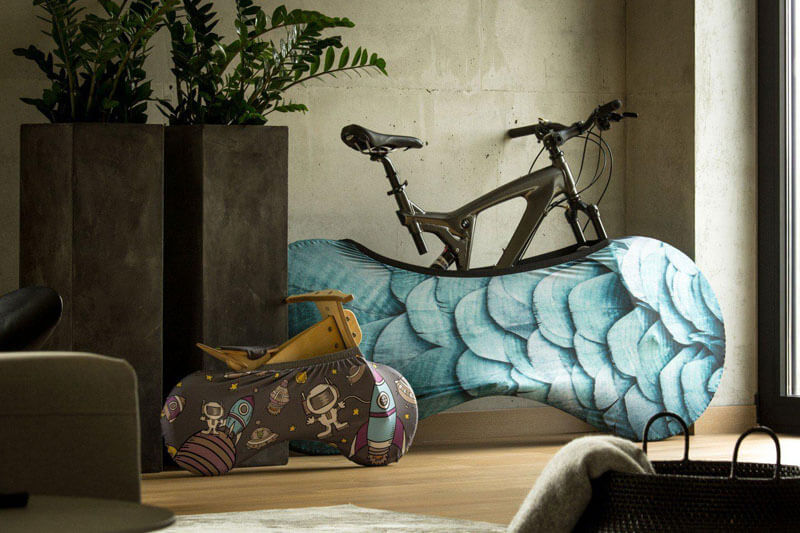 We are a participant in the Amazon Services LLC Associates Program, an affiliate advertising program designed to provide a means for us to earn fees by linking to Amazon.com and affiliated sites. Please read our disclosure for more info.