What Came First? Chicken Sculptures made from eggshells
The interesting sculpture featured in this post is created by British artist Kyle Bean, which was made totally out of eggshell. When I first saw the sculpture, the question "What came first, the chicken or the egg?" just automatically jumped into my mind.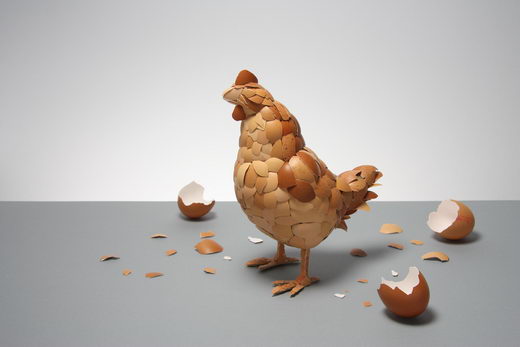 This sculpture shows the intricate and detailed skills that Kyle Bean possesses. He used a power tool with a sanding attachment to smooth out the edges of the shells and then applied each one with a glue gun to create a hen. Even I don't know how long it took him to finish this sculpture, but I can see you must need tons of patience to do it. If you like Kele's work, you can
click here
to see more.