When it comes to home decor, many of us concentrate our resources on zesting up our living rooms, kitchens, and bedrooms. Design-wise, one area that is often neglected is our bathrooms. Chances are, your bathroom walls are all white or decorated in a way that you hate but can't be bothered changing. Well, this stops now as it's time to give your bathroom the makeover it deserves. The costs of a new bathroom doesn't have to be a bomb if you follow any of these fifteen tips to freshen up your space. Next time when you're taking a bath, you can feel at home and take the time to unwind after a long day.
With that, here are fifteen great ideas that you can probably implement on your own to design a bathroom that suits your design preference.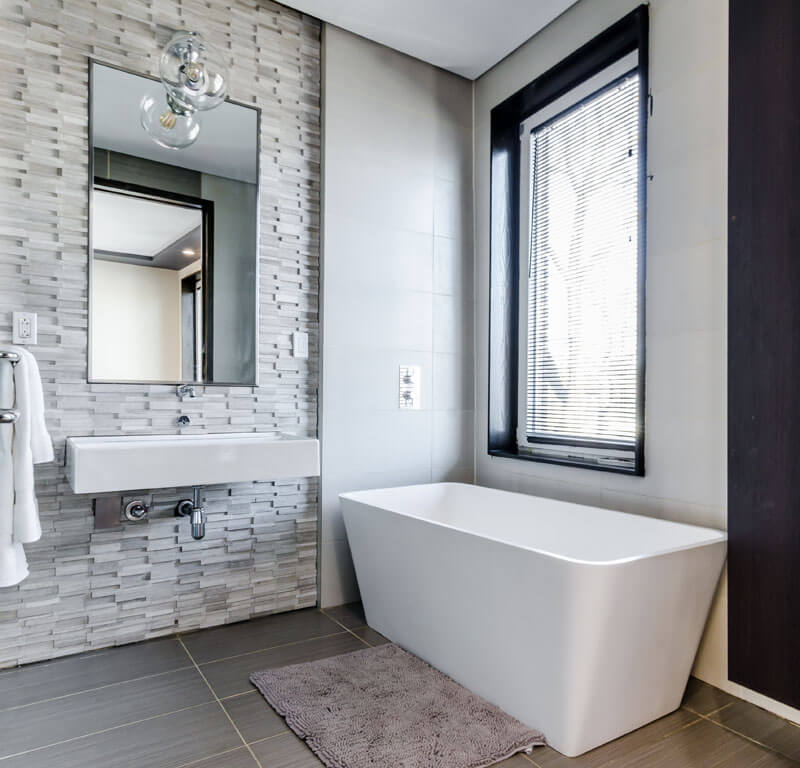 1. Wallpaper & Panelling
These two go together like peanut butter and jelly. While the shiplap adds class and texture to your space, the wallpaper beautifully balances that out by bringing in some design. They work together harmoniously to make the walls of your bathroom a piece of art.
2. Frame the space
No, we don't mean some complex design technique that highlights certain aspects of your space. What we mean is to literally frame up some artwork and hang them on your bathroom walls. This is a simple trick that immediately spruces up a blank wall while keeping you inspired every time nature calls.
3. Stick and peel wallpaper
Sticking a wallpaper is an affordable way to add a focal design element to your bathroom. If you're stuck on ideas for decorating, this is a great place to start as inspiration will just flow for the rest of the room thereafter. That said, sticking up wallpaper is not as easy as it seems. Sometimes it can take up to a few hours to put up just one panel but after you get a hold of it, the process is pretty quick.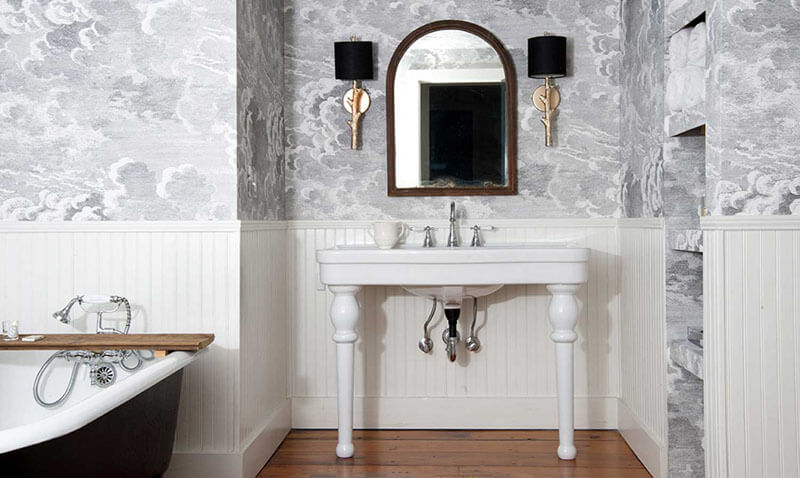 4. Decorate with the seasons
If you're still figuring out your design style, a great way is to decorate according to the season. This not only lets you experiment with different designs but also freshens up your space every so often. Talk about killing two birds with one stone. Seasonal props are also readily available so all that's left to do is to feel inspired when you're decorating.
5. Tiles tiles tiles!
You don't see floor-to-ceiling tiles being used in the living room or in a bedroom. The bathroom is one of the few rooms at home that can take a floor-to-ceiling tile design. So, there is no better chance than now to experiment with the different finishes, shapes, and sizes of tiles to make your bathroom a relaxing paradise for you.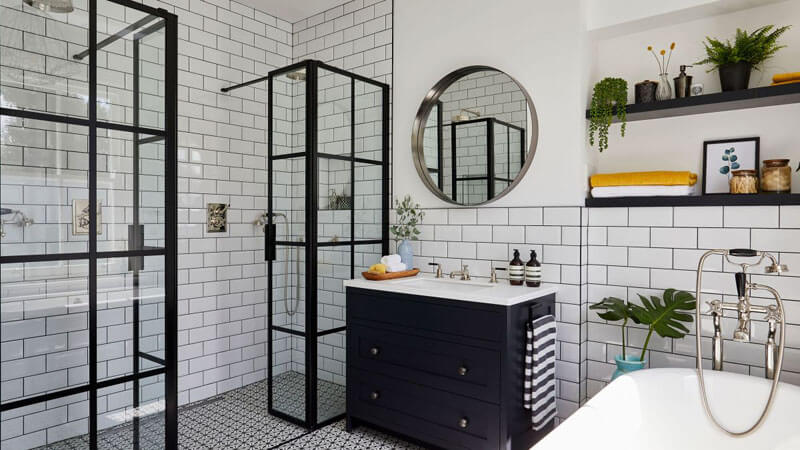 6. Add shelves
Shelves are great for storing all your beauty products which we're sure that you are constantly looking for a place to store them. It also doubles as an art which makes the room look Pinterest worthy. Perhaps another less accessible way is to install a window. It can bring lots of light into the room which then becomes the design as it bounces off the walls.
7. Making a gallery wall
If you have some prints or artwork and some washi tape lying around, gather them and make a gallery wall for your bathroom! Not only is this affordable and easy, but it is also a renter-friendly option. Gallery walls make a fun project if you're bored at home or if you just feel like using some of that design juice.
8. Hang a gallery wall
If you are not confident in DIY or you simply don't feel like making a DIY from scratch but you have a gallery wall in another part of the house that needs some refreshing, why not hang that gallery wall in the bathroom instead? However, even if you don't have an existing gallery wall that you can use, there are plenty of other ways on this list that you can design your bathroom with.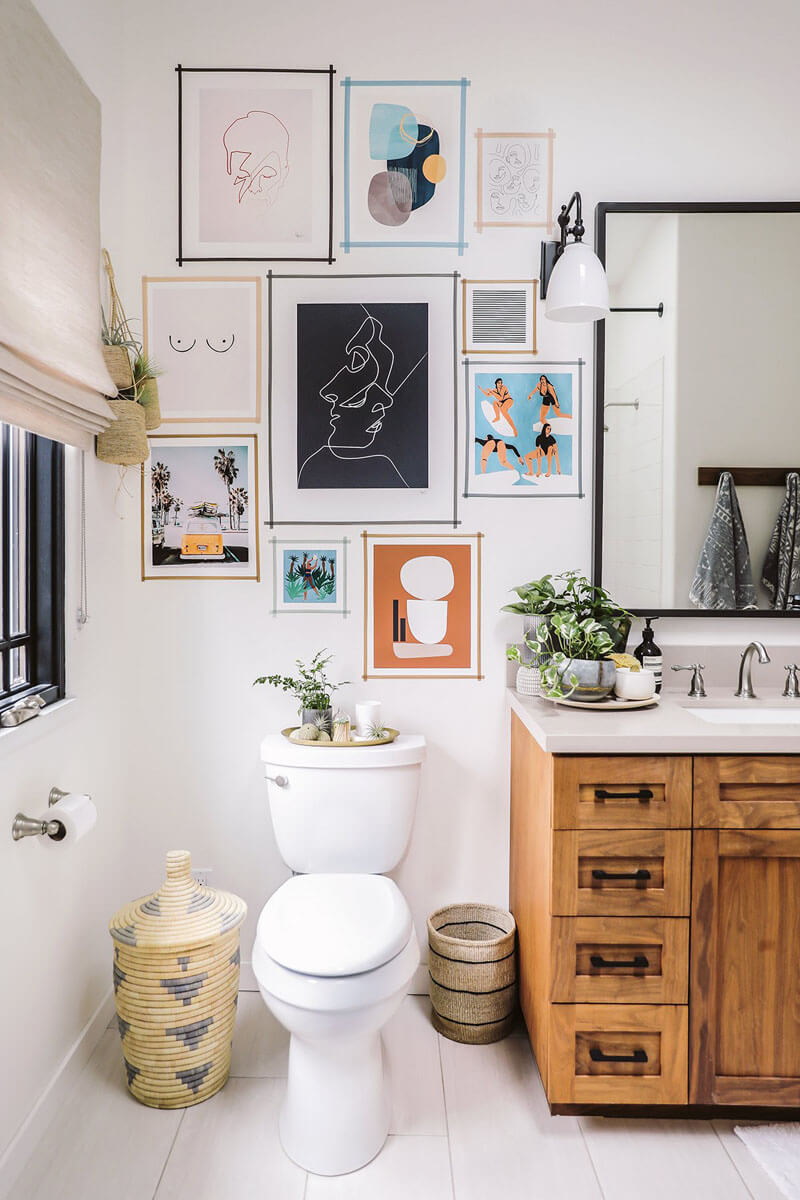 9. Install a mural
It is easy to install like any other peel-and-stick wallpapers but the only difference between a wallpaper and a mural is that the latter form a whole image while the former consists of repeated patterns. Both are great ways to decorate a room. You can even choose a mural of some natural greeneries.
10. Feature a mirror
Who says bathroom mirrors can't be pretty? Having a mirror with a statement frame doubles as beautiful artwork. You can get unique ones from thrift stores or flea markets if the budget is a little tight. Alternatively, you can DIY the mirror of your dreams with spray paints and other materials. This is also a relaxing project if doing art is your thing.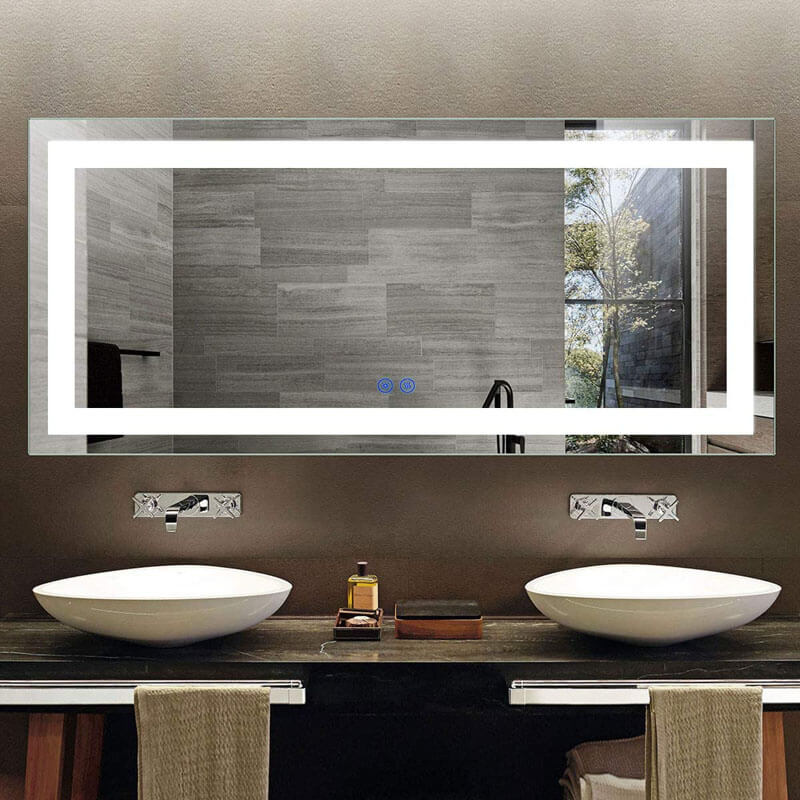 11. Wall stickers
The best part about wall stickers is that you can really personalize the design. For example, you can choose a quote and your favorite font so that every time you look at it, you are reminded to relax and focus on unwinding. Wall stickers are a great way to elevate the space.
12. Oversized artwork
Depending on your preference, you can get a picture of nature, the beautiful skyline of your favorite city, or even a piece of abstract art. For people who love to individualize their space, we would recommend you use your own photograph as nothing says you more than your own work. Logistically, you would only need a nail, a frame, an artwork, and five minutes of your time. Yet, the effect that it brings to your space is amazing.
13. Beautify your shelves
Floating shelves are not just functional, but also a great platform to lean your artwork on. This is great if hanging the artwork up on the wall is not an option for you. This artwork makes the space look whimsical yet sophisticated.
14. Painting the walls
Although painting can sometimes take up a whole day, it is a pretty simple way to totally change the vibes of your room. Painting doesn't require much thinking or money to do but it does require time.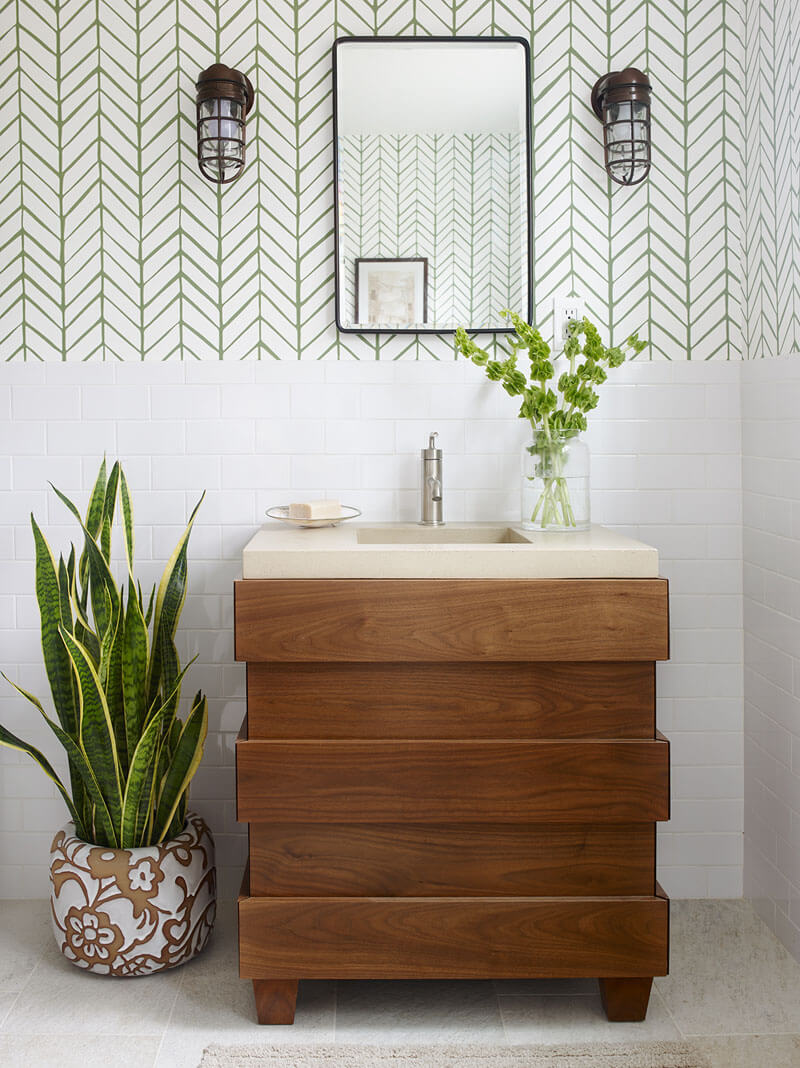 15. Adding plant babies
Plants not only look beautiful but they also thrive in the moist bathroom air. There's nothing better than living art in your bathroom. They don't have to be big; even just hanging a small pot of plants can make a world of difference.
Conclusion
So there you have it, fifteen ways to change up that bathroom that you probably forgot about. These are meant to give you
an idea of some of the common design choices. You can always modify it or implement more than one in your space. Most importantly, you should love the vibe and feel inspired when you're in the space.