Putting finishing touches on your home can be pretty exhausting, after all that decorating, you surely don't have the energy for more. But blinds are such a vital part of everyone's home, especially if you have big windows and lots of sunlight – it can be crucial in a lot of cases. But choosing the right kind of blinds is another story, there are so many options to choose from, but picking one is your only option – it all depends on your budget, look, and practicality! Here are 5 ways vertical blinds can improve your home!
1.They Go With Everything
So, there are multiple reasons why people opt for these kinds of blinds, but the most common one is how simple yet effective they are. The simplicity of vertical blinds is what draws people in, regardless if they are getting them for the office, or for their home – it goes in every room and blends in seamlessly with any kind of aesthetic you have going on. There's just something special about vertical blinds, but a lot of people associate them with schools or office spaces – little do they know how great vertical blinds look in houses! So if you can't really decide what kind of blinds to get, vertical ones are a great starting point – just see what kind will suit your windows the most!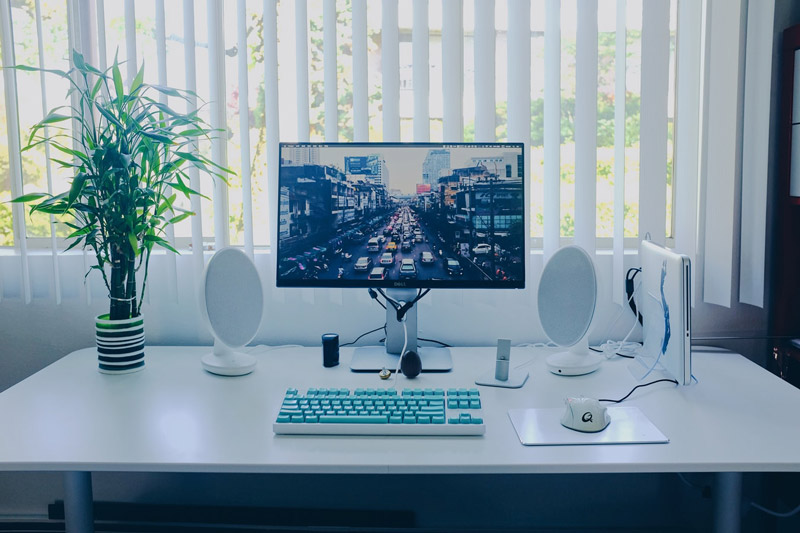 2.Lots Of Design Options
When picking out vertical blinds, it's important to note that you can get them in multiple colors and patterns, you can even get custom ones if you want! But you need to think of them like any other decorative piece, but add the practical aspect of it too! Vertical blinds can be extremely aesthetically pleasing, especially when the sun hits them and shines through – it can truly make the space look nice. Picking the color of the blinds is the first step, simply seek something that matches well with the rest of your furniture and decor, and you are good to go!
3.Easy To Clean
Another amazing thing about vertical blinds is that they are usually made from a specific material like synthetic polyester, this fabric is soft, bendy but also durable! It won't absorb stains or anything like that, and they are so easy to clean! From using the vacuum to cleaning by hand – the dust doesn't tend to stick on them, but giving it a little dusting from time to time can be a great way of keeping them fresh – unless you want to vacuum them on a daily basis! You don't even have to fully take them off and put them in a washer, just grab a damp cloth and wash them, that way you can motivate yourself to work! Be careful when it comes to kitchen blinds, they are more likely to absorb stains and smells, so wash them regularly!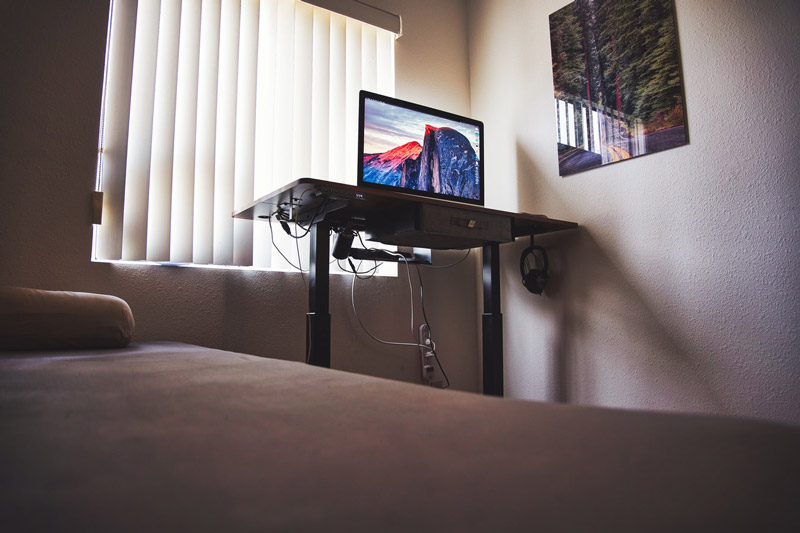 4.Quick Access To Daylight
Vertical blinds do their job when needed, but they also provide a little bit more! As many already know, sunlight or natural lighting is such an important thing, many people lock themselves in a room and not even see the daylight. Vertical blinds actually do provide a little bit of sunlight, especially when you adjust them to your own needs and comfort. Vertical blinds are also important as they are easy to use, anyone can close or open the blinds in a matter of seconds. It also makes the room look so cozy when the sunlight is peeking through, so it's safe to say that it's a win-win situation both for your blinds and your eyesight!
5.Works On Doors Too
Sometimes your home and its design can affect what kind of blinds you chose – it's all about the size of the windows and the style. In some homes, there could be glass doors to a balcony or to the garden – and this also creates a significant source of light. So, how do you work around this, make your bedroom look nice whilst still having the option to cover the natural light? It's pretty easy – your choice would be getting vertical blinds, as they are the easiest to handle if you use them over a door, especially if you open those doors frequently. You can just put them aside in a matter of seconds!
At the end of the day, you want something practical, yet pleasing to the eye and vertical blinds are a full package. Not only are they highly functional, but they can totally transform the whole room and give it a nice touch. Just find something that suits your aesthetic and works well with the style of windows you have – you certainly won't be disappointed!