If you have the space to create a dedicated entertainment room, then this will be a worthy investment. The dining room or the lounge can double up as a gaming space, but a dedicated entertainment room gives you a bit more privacy and flexibility.
To really get the most out of your gaming experience or even just to enjoy a good movie, you need more than just a TV in the lounge. With a proper entertainment area, you can customize everything to meet your specific needs and demands. Here are a few good ideas for you to consider.
1. TV
Whether you like playing video games, binge-watching TV shows, or enjoying classic films, a good TV is a must-have. Today, you can get bigger and better TVs than ever before with options such as 4K or even 8K screen quality, Android support, super-high refresh rates, and countless other features. The main thing to keep an eye out for is the quality of the screen and the kind of connections that the TV supports.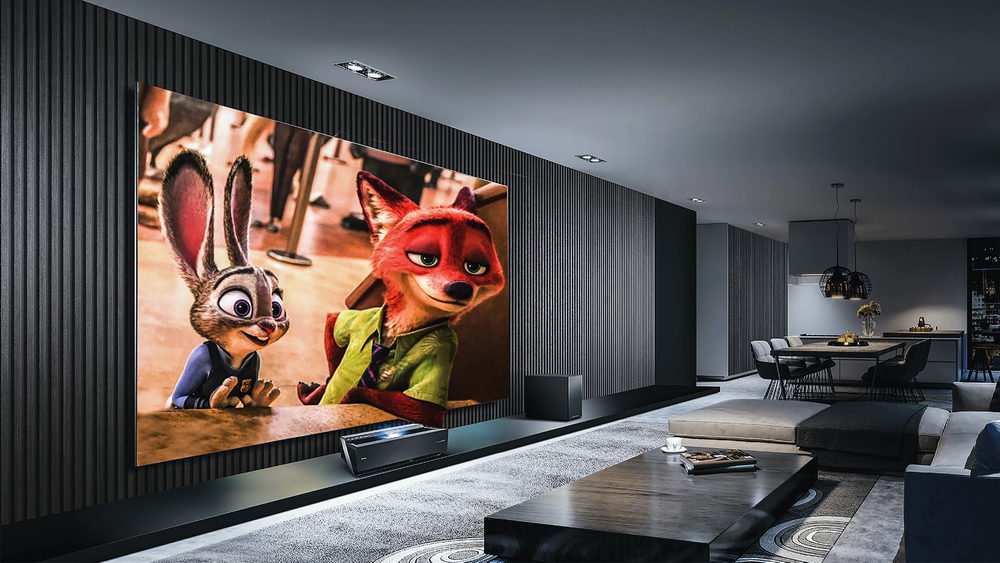 If you want it to be connected to your video streaming device, your gaming console, and PC at the same time, and also have the option to connect to your phone, you need to make sure it has this ability so you aren't left juggling multiple connectors. When choosing a TV, bigger is not always better. Depending on the size of your room and the kind of use you have in mind for it, getting a smaller screen might be a better option.
2. Gaming Device
Recently, mobile games have become the norm. Whether you like racing, first-person shooters, or strategy titles, they all have mobile versions. However, there is still something unique and exciting about holding a proper controller and playing with a dedicated gaming console.
If you don't already have one, it's an investment worth making. It not only allows gaming but it can also double up as a media and entertainment machine. You can have all your entertainment apps and services on the gaming console so you don't have to clutter your PC and mobile.
3. Board Games
Digital entertainment is great, but there is still space for more traditional activities like board games. Board games are available in a number of sizes. You can get small monopoly boards or large snooker tables, and your options are largely limited by the amount of space you have.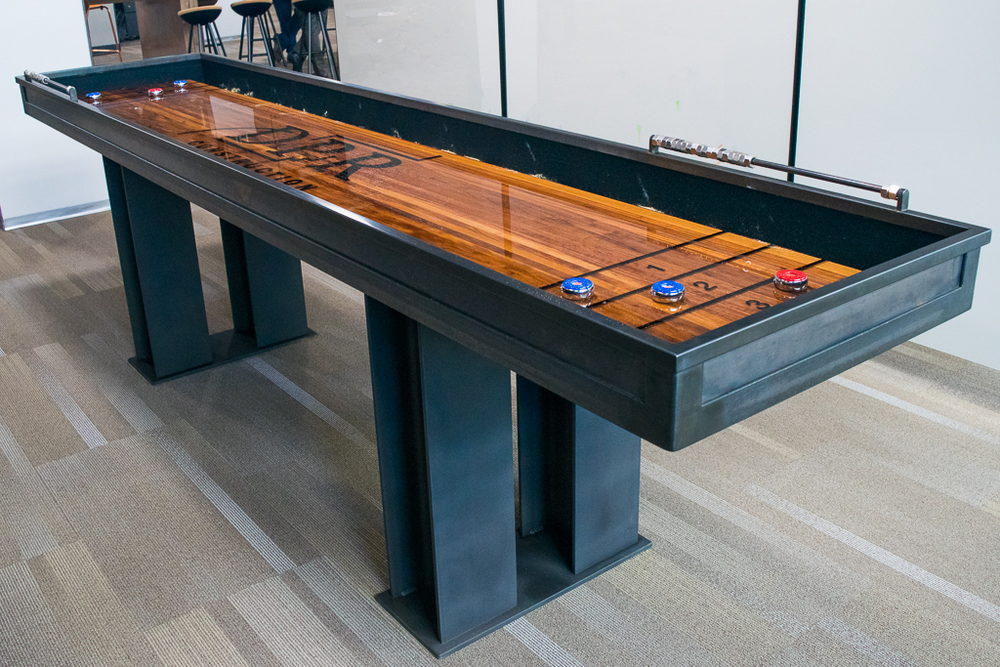 If you have over ten square feet of space in the entertainment room, you could get classic shuffleboard. If you haven't used one you can easily learn about the shuffleboard table first and see if this is a good fit for your needs. Also, keep in mind the number of people you'll typically entertain. If you'll host over 3 people, then your best bet would be to get multiplayer games that everyone can enjoy at the same time.
4. High-Quality Speakers
Whether you are watching a movie or playing on your shuffleboard, having good speakers will help. A lot of people think studio monitors will be the best bet for quality but in fact, a small home theater system is far superior. They will both cost nearly the same amount but with theater speakers, you will be able to enjoy a true surround sound. If high volume is your primary requirement, you can look for options that come with inbuilt amplification. Keep connection options in mind so you can easily connect it to other devices in the space.
5. Lighting
Another useful area to invest in is lighting. A good option to go for is dimmable LED lights. This way you can adjust the lighting for both day and nighttime. You can even get multi-colored LED lights that can be controlled by a remote. Lighting can completely change the way the space looks and feels, so investing in a good lighting setup should be a priority if you want a nice ambiance.
6. Snack Bar
Entertainment can be difficult work. You need fuel to watch movies and enjoy all-night gaming sessions. Having a snack bar in the entertainment area will save you from having to go to the kitchen. At the very least, you should have a small fridge and some storage space to put all your favorite snacks. If you have the space for it, you could even have a little kitchenette where you can prepare sandwiches and other basic food.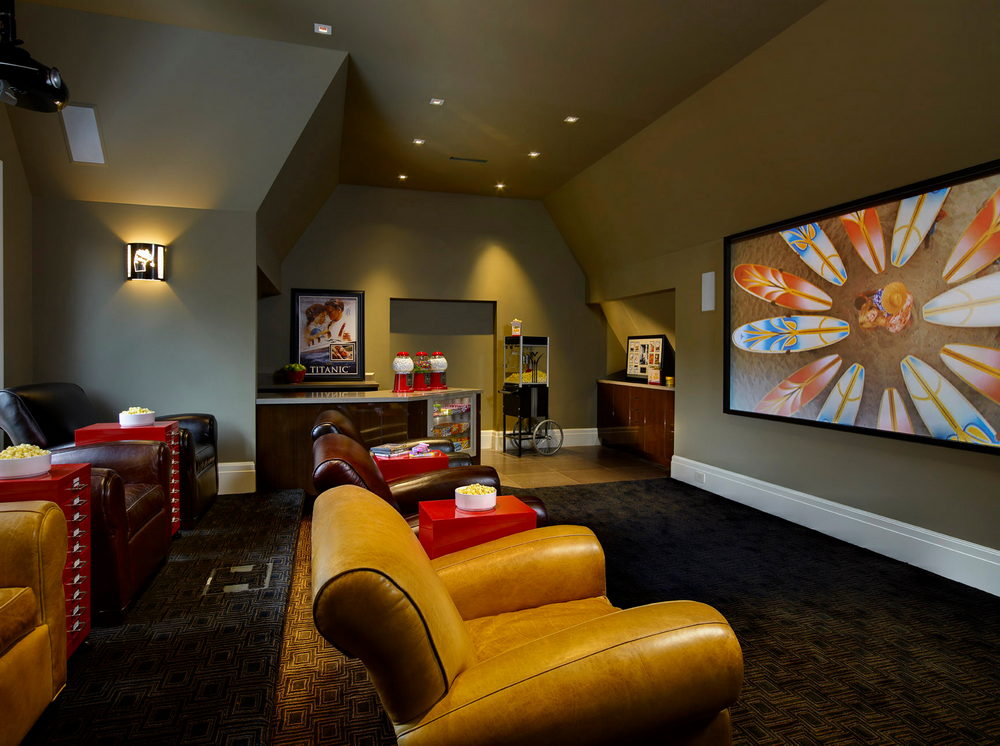 How you develop your entertainment room depends on what you prefer and how much money you want to invest. There is no minimum or maximum amount of effort that you should put into this part of the house. However, keep in mind that the entertainment area will evolve over time as your taste changes. Don't be too strict with yourself about getting it absolutely right the first time around. Leave some room for adjustments down the line.