Summer in Dallas, Texas lasts almost six long months and the average temperature is usually more than 80 degrees Fahrenheit. Air conditioner turns into a must-have home equipment during these humid summer days. You may not have an air conditioner yet or your existing unit might be broken, whatever the case is, it's high time to install a new one immediately. However, when it comes to getting a professional AC install Dallas TX residents can be indecisive about how to find the best service. This article will provide tips on how to find the best AC installation service around your location as well as information about its associated cost.
How to Look For A Reliable AC Installation Service?
You must hire a HVAC professional for your home air conditioner installation. DIY may look attractive as it saves money. Truly, a window unit can cost just $200 when it is installed as DIY. However, it is doable in case of small wall or window units, or at best a mini-split system (i.e. low-maintenance ductless AC system). For ductless or central AC installation, you need to consider the hassle and possible danger involved. Thus it is best left to a professional HVAC installer.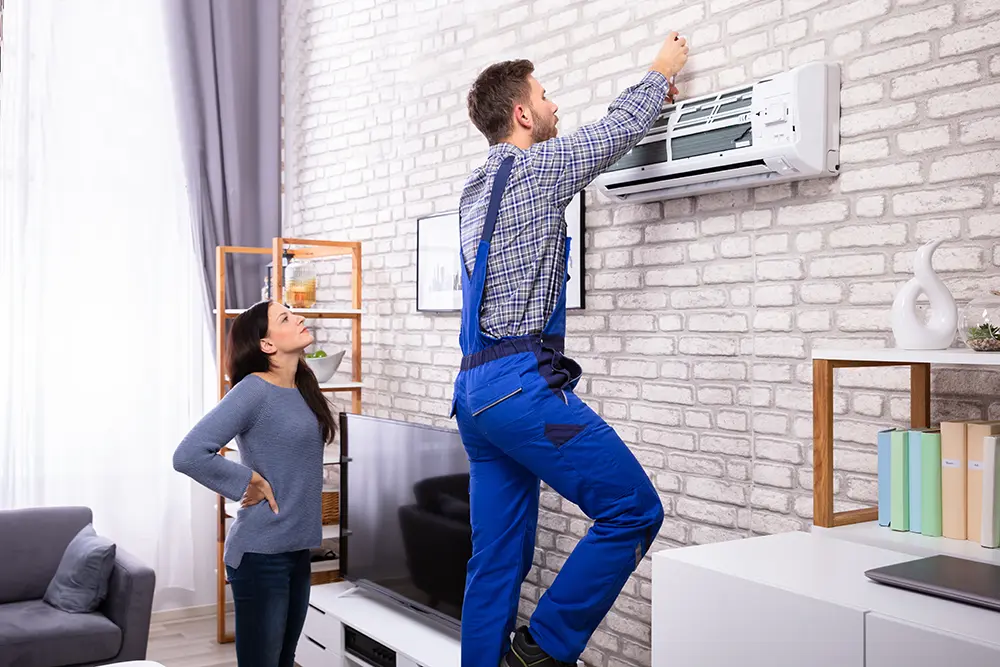 Well, now how to find a reliable one around your location? First of all, look for personal recommendations from your near and dear ones, i.e. friends, relatives, neighbors, colleagues, etc. I mean those who have lately got their AC installed. Their suggestion would come out of first-hand experience which makes it valid. If it doesn't work, then look for it on the internet and choose. In case of hiring a professional, keep a few points in your mind. You should hire someone who has proper certification and license. It indicates his skill as well as business authority. A reliable company should offer warranty and competitive pricing with no hidden charge. Green Leaf Air can be a good example of such an AC installer in Dallas, Texas. They install air conditioners with certified technicians and charge a minimum cost.
3 Things To Know Before AC Installation
These are common queries by homeowners that you should know before getting an air conditioner installed.
1. What Size of Air Conditioner Should You Purchase?
The required size of air conditioner is crucial to determine before installation. An inaccurate sized AC unit may cause high energy consumption and imperfect cooling. The size measurement is best left to the professional installer you hire though.
However, you should know about some basic parameters. One way of determining the required size of AC is measuring cooling capacity. The unit for it is BTUs. The rule of thumb is 20 BTUs of cooling capacity is required to cool per square foot of space. A one-ton AC has a capacity of 12,000 BTUs.
2. What Is Energy Efficiency for an AC?
The energy efficiency is a term closely associated with air conditioners. An energy efficient unit implies that it consumes less electricity to provide the same cooling performance. Thus it saves your money on utility bills over the long term. Moreover, such units usually get a longer lifespan.
EER and SEER are two related ratings that measure an air conditioner's energy efficiency in BTUs. Overall, a higher rating indicates greater efficiency.
3. What Maintenance Does Air Conditioner Need?
Who wants to have a broken air conditioner in the mid of Summer? To avoid a breakdown, know that regular maintenance is the key.
You should clean the evaporator, air filter, and condenser coils regularly. Since the thermostat is the heart of an AC unit, you need to check it to ensure accurate temperature control. Then again, you need to inspect ductwork and the outdoor unit too.
For professional maintenance, it's better to schedule an annual or biannual check up by an HVAC professional. Green Leaf Air can be your go-to for professional check up service.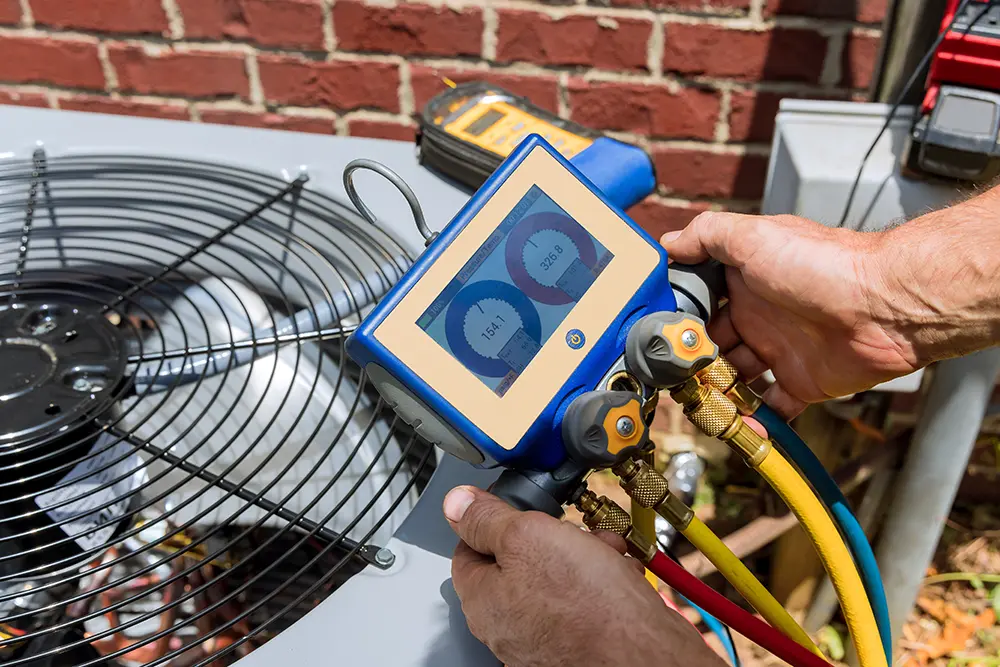 How Much Does AC Installation Cost?
Various factors influence the cost of an air conditioner installation. The cost usually depends upon the air conditioner type, size, ductwork condition, accessibility, etc. On average, it is expected to cost $5,900 for a standard central air conditioning installation. Note that the amount includes the price of the unit, labor, and basic materials. Central air conditioner usually has all its parts contained in a single unit.
Larger homes require bigger units leading to higher costs, obviously. Don't worry! A HVAC professional can determine the required size of your air conditioner. For example, Texas-based company Green Leaf Air recommends the proper size based on the heating & cooling load. Generally, a 3-ton-sized unit is suitable for a 1500 to 1800 square feet large home, which may cost from $3,400 to $5,400 on average.
The cost can be as high as $16,100 for a multiple units system. Again, the average cost of ductless AC installation is $4,000, but it may cost up to $16,100 in bigger homes with several heads. For installing new ductwork, you need to pay an additional $800 to $1,800. Notably, if you install new ducts, it is recommended to upgrade your heating system as well.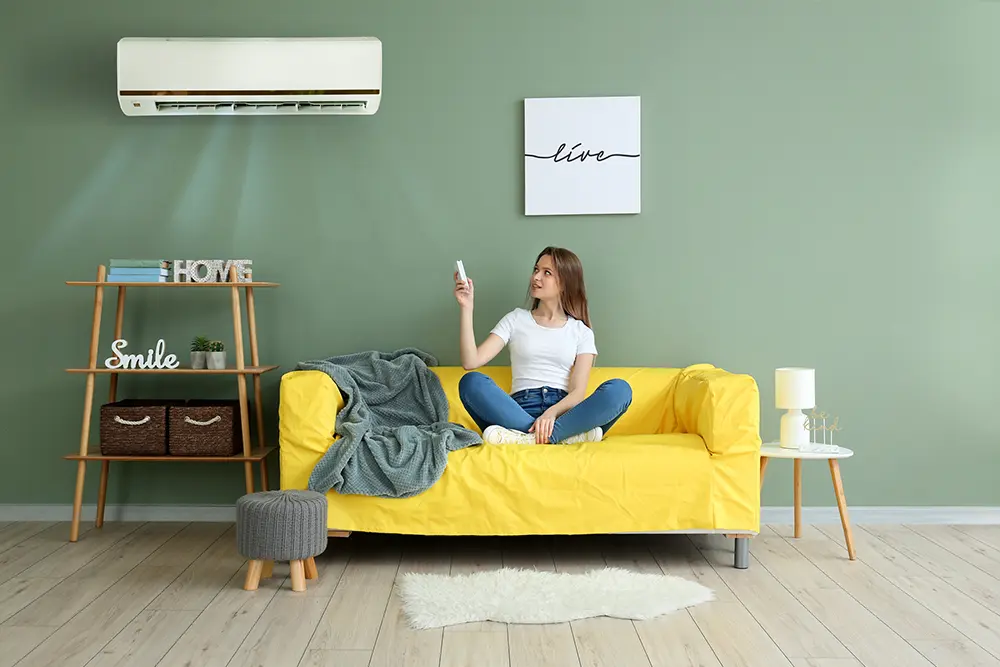 Conclusion
To conclude the discussion, to get an AC Install Dallas TX residents should look for a professional rather than choosing DIY. The cost of AC installation services depends on various factors like size of the unit, ductwork condition, etc. Green Leaf Air can be a perfect choice for you.