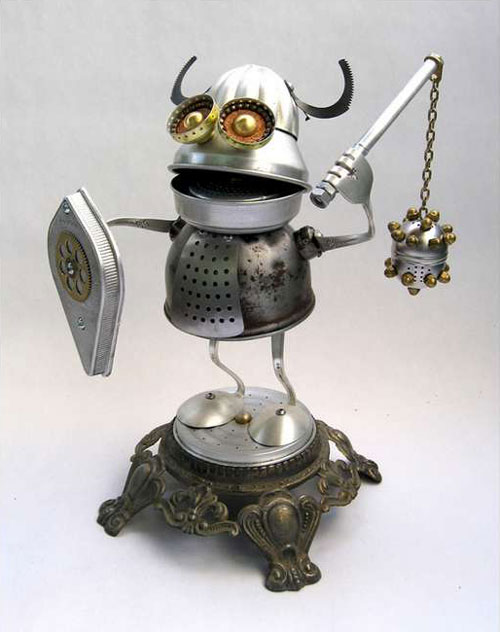 Those Adorable
Adoptabots Sculptures
in today's post are created by Brian Marshall from found and re-purposed materials.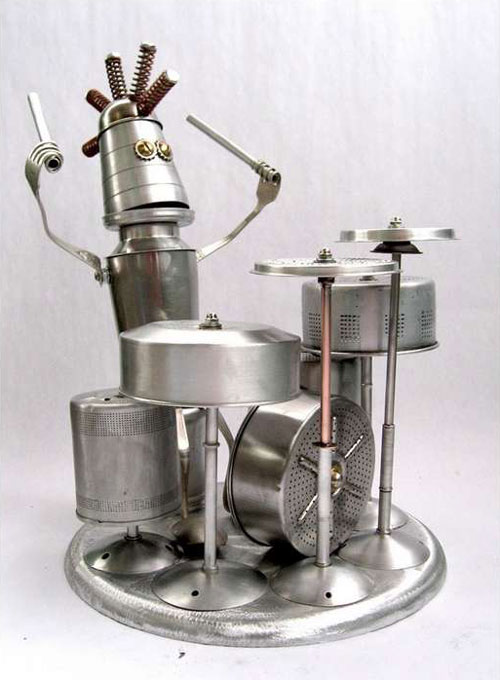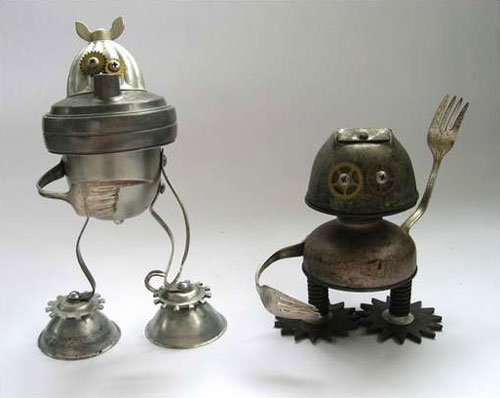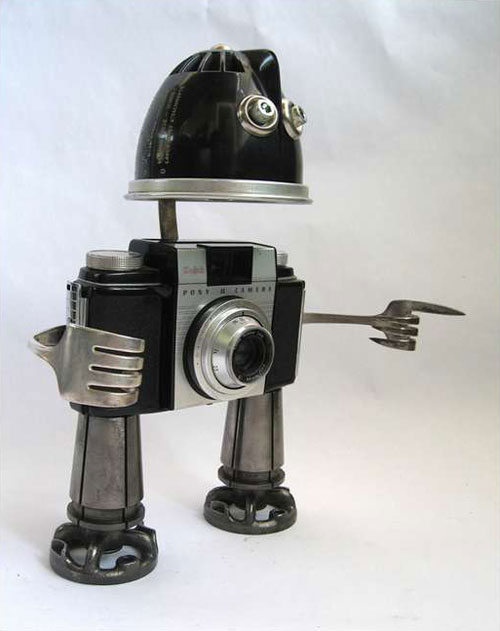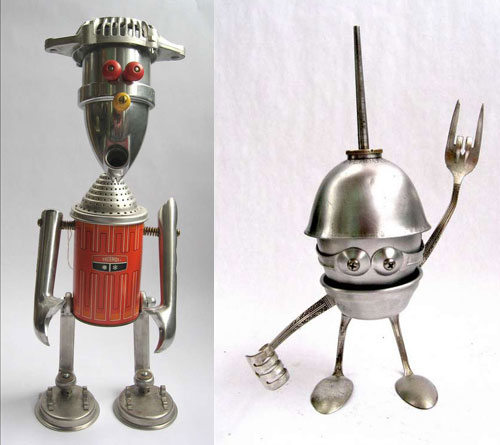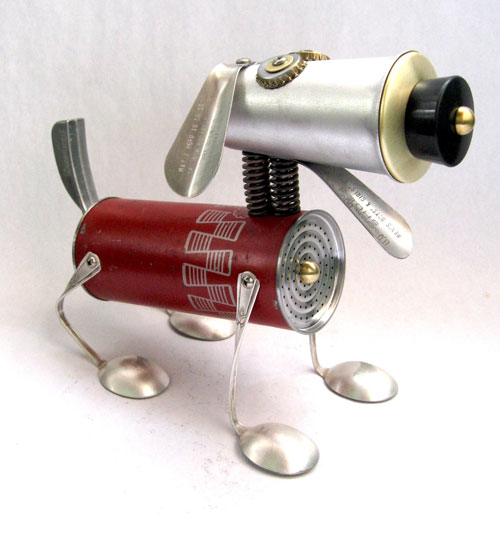 Adoptabots are robot figures created from discarded daily objects
, which are now ready to set on with a new life. Designer Brian Marshall decided that products which had ostensibly completed their desired task did not deserve to rot in the landfill, so he decided to give them a new life in the form of artistic figures which maintain their original form, but also take up an entirely new shape.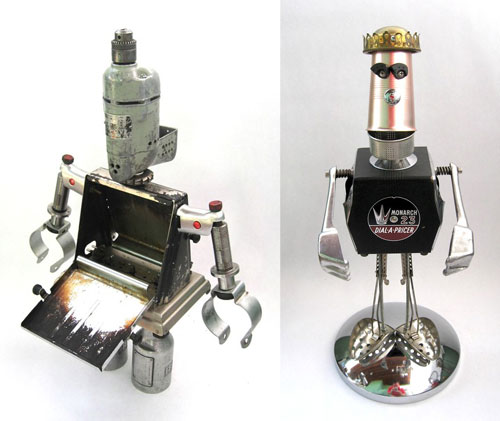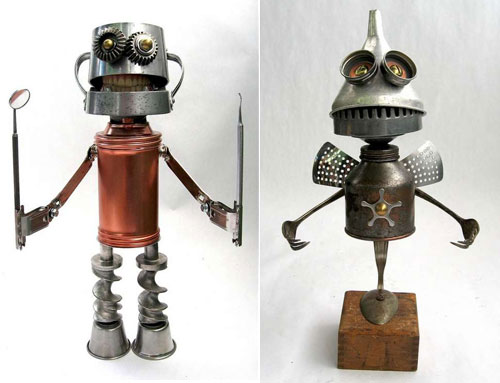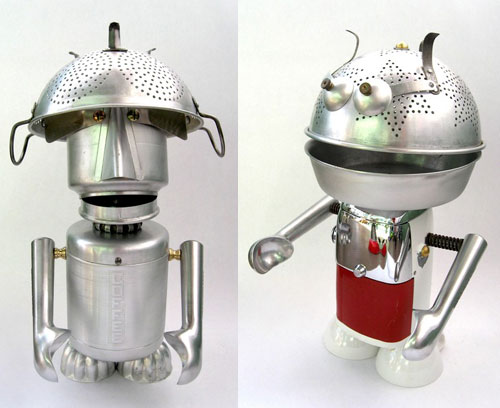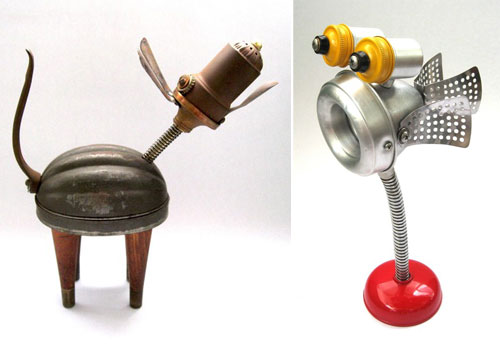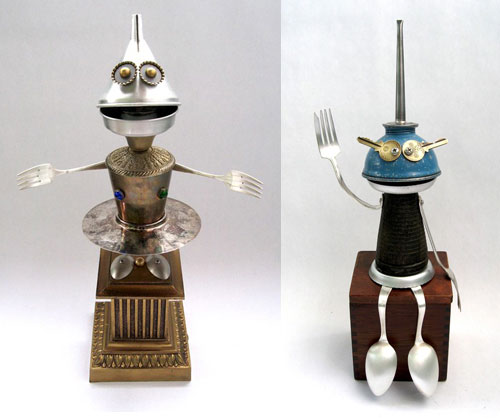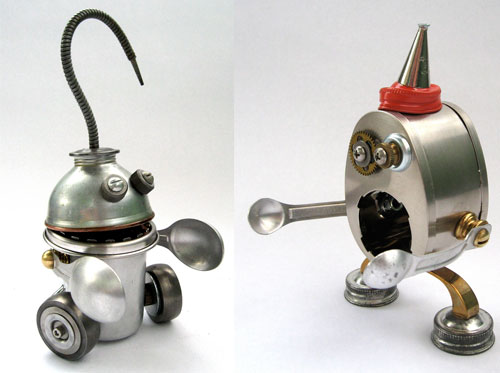 Those robots are really cute and made of various materials: camera,pot,fan,spoon,cork… It is so true that "
Someone's Junk is someone's inspiration
!". Honestly, I really admire those people's talents turning junk into art.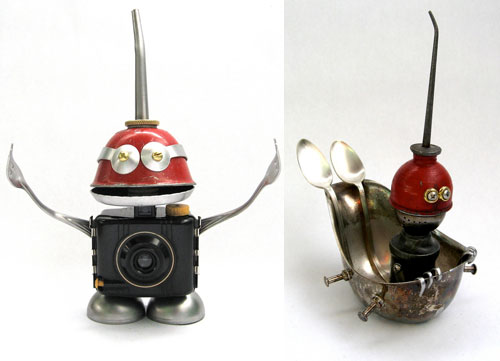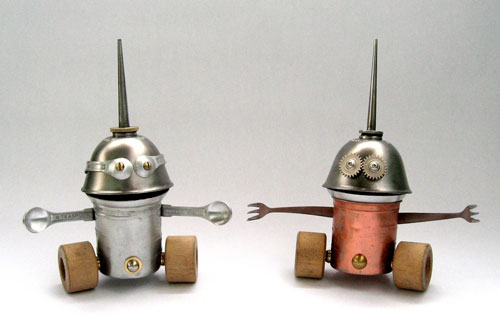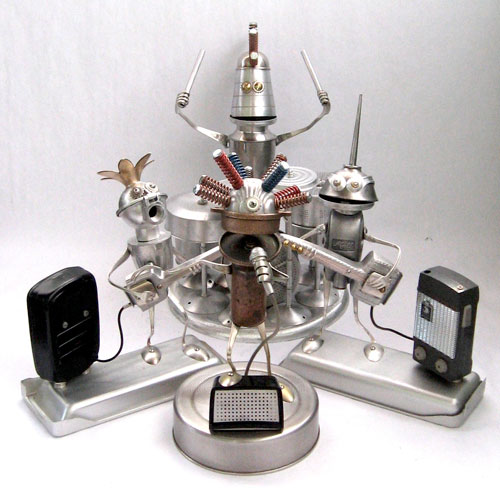 You can find more Brian Marshall's robots work on his
Flickr page