These amazing pictures show incredibly detailed portraits and pictures, all created out of single leaves. It takes an an incredibly complicated process of almost 60 steps to create the miniature masterpieces. Skilled artists spend up to a week working on the incredible creations, which can even be customized to show your own face.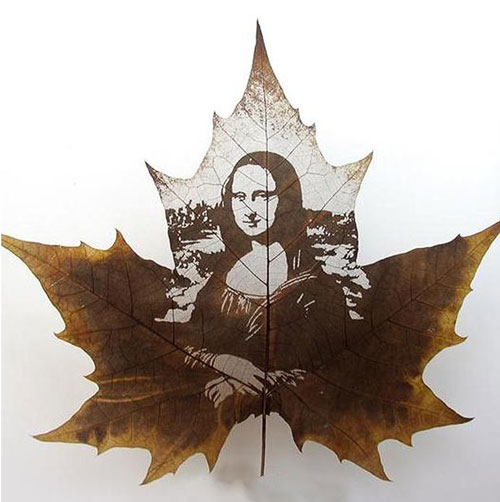 Leaf Art originated in China and is a rapidly-growing craze around the world. Dean Prator, 55, President of Leaf Carving Art in California says that people are amazed when they come across the beautiful designs.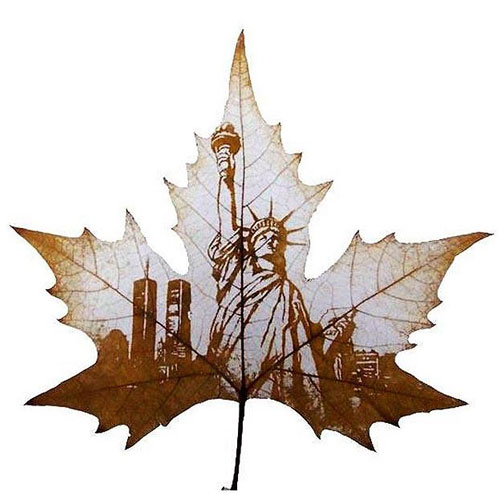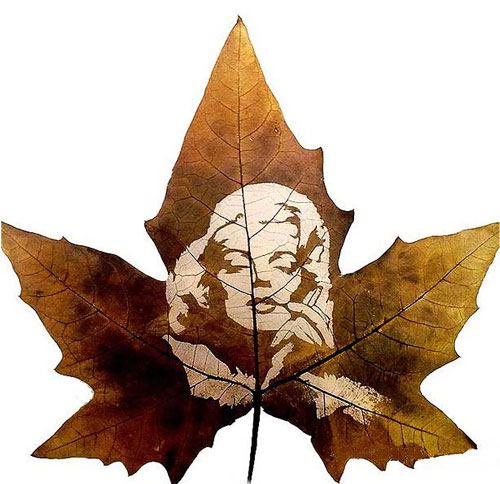 People always ask if the leaf is from a real tree and are stunned at how the images are engraved into the individual leaves. When they find out they are handcarved they are often surprised that someone could be that skilled.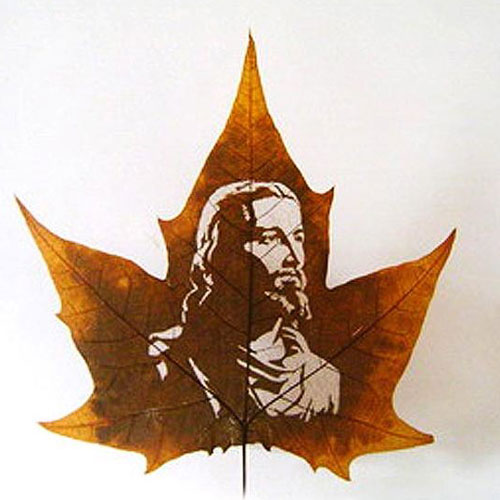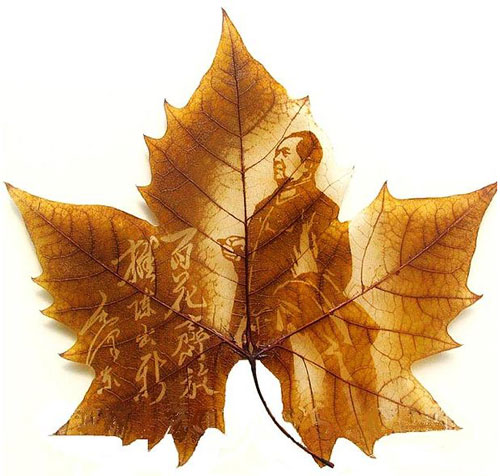 The outer surface of the leaf is then removed with specially hand crafted tools, leaving the vein of the leaf intact, which add detail to the subject matter. The artist then meticulously carves an image on the leaf by hand.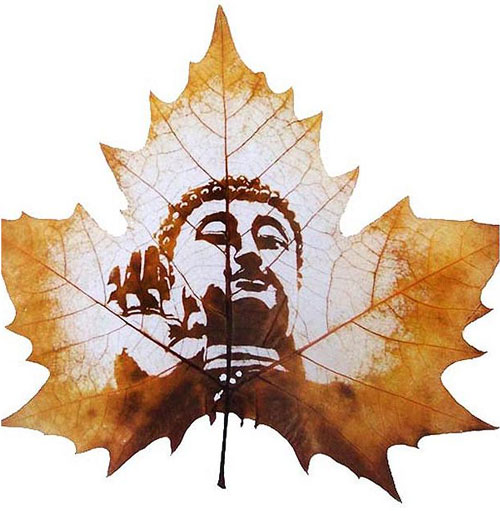 [via]