Classic art makes statements of discerning taste and a certain social status, whilst the contemporary influences bear testament to forward-thinking and awareness of moving trends. When these two are combined in interior design, it becomes to neoclassical home interiors.
The showroom in this article is an elegant portrayal of en vogue archways, which effortlessly bridge the gap between classic design influences and new ideas. Located in St. Petersburg, Russia, this neoclassical interior is styled with a chic Parisian touch. Arcuate lines form an elegant theme throughout and entice the eye to focal points such as to this Lady With an Ermine portrait by Italian Renaissance artist Leonardo da Vinci. Stone plaster, mixed wood tones and brass finishes build the base palette.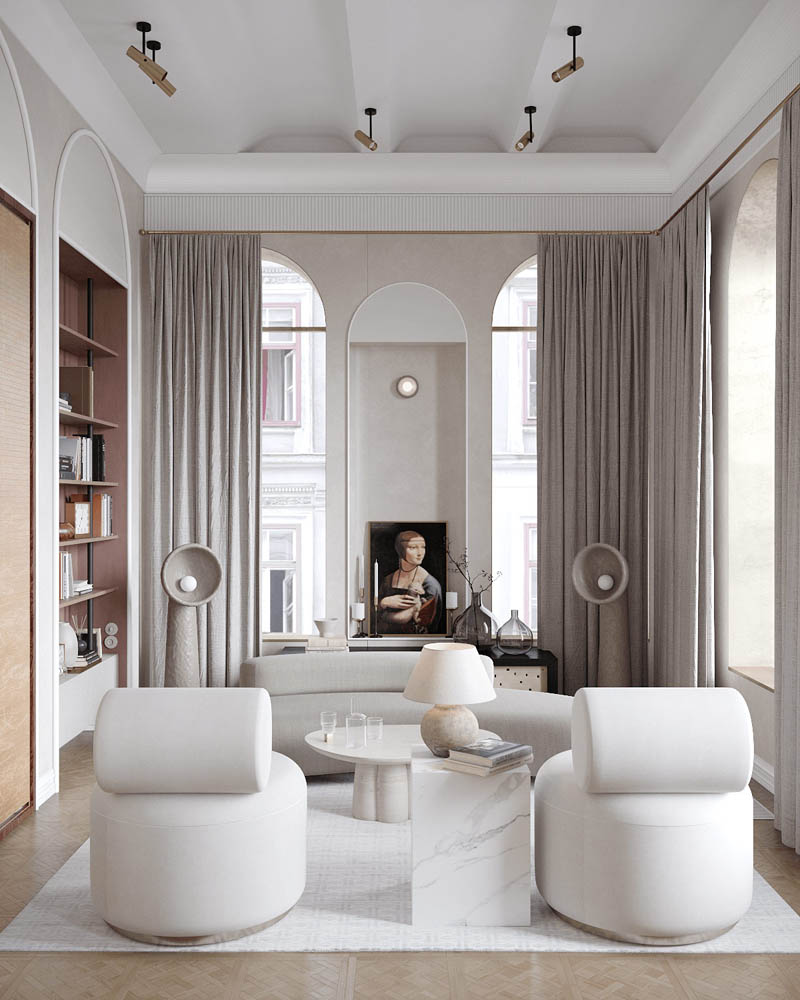 Designer: Mikhailova Sasha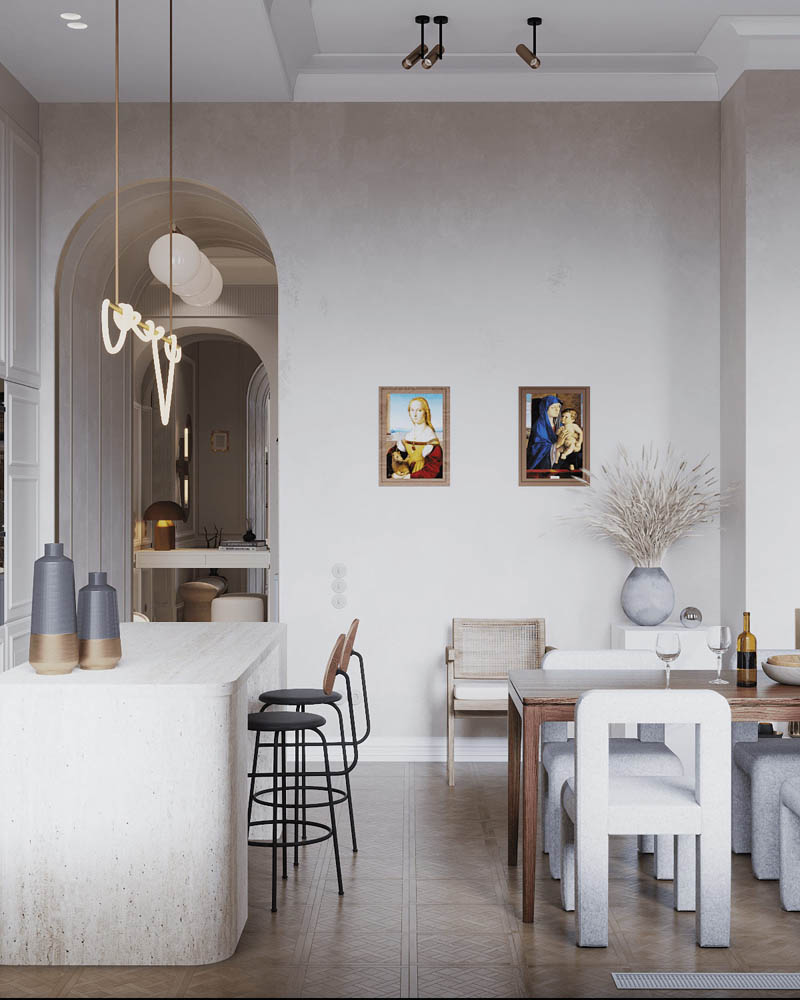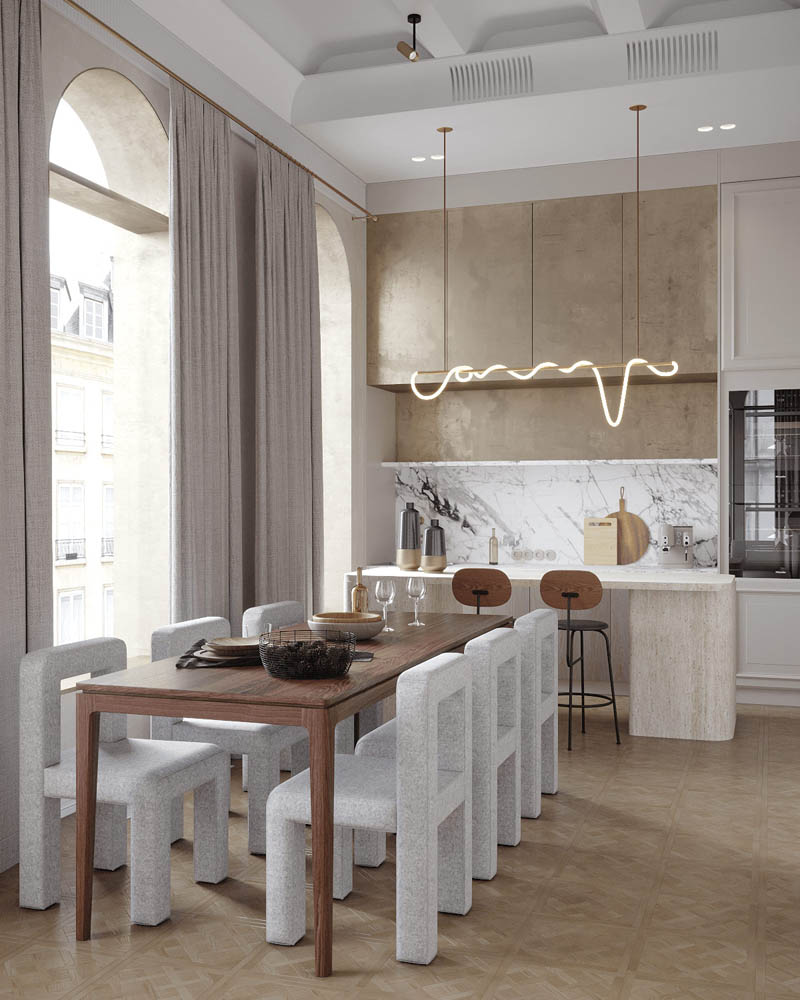 A petite arch fireplace adds a dainty brass element to the open plan living room layout.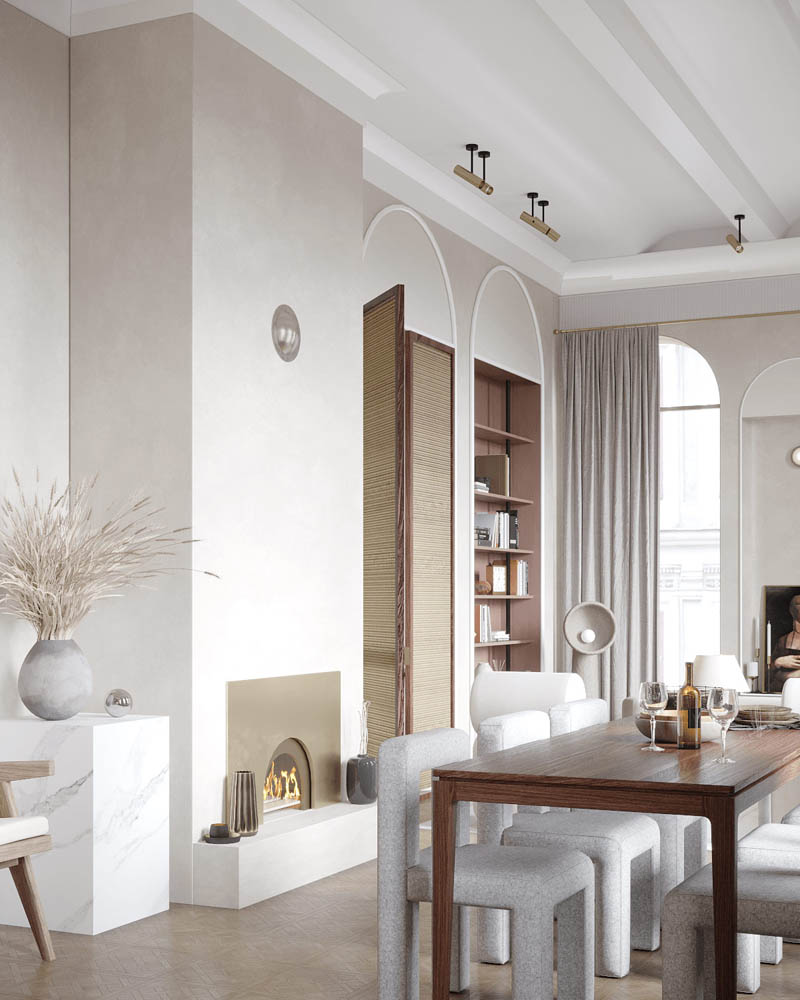 A graceful archway defines the walkway between the living room and the formal foyer of the home.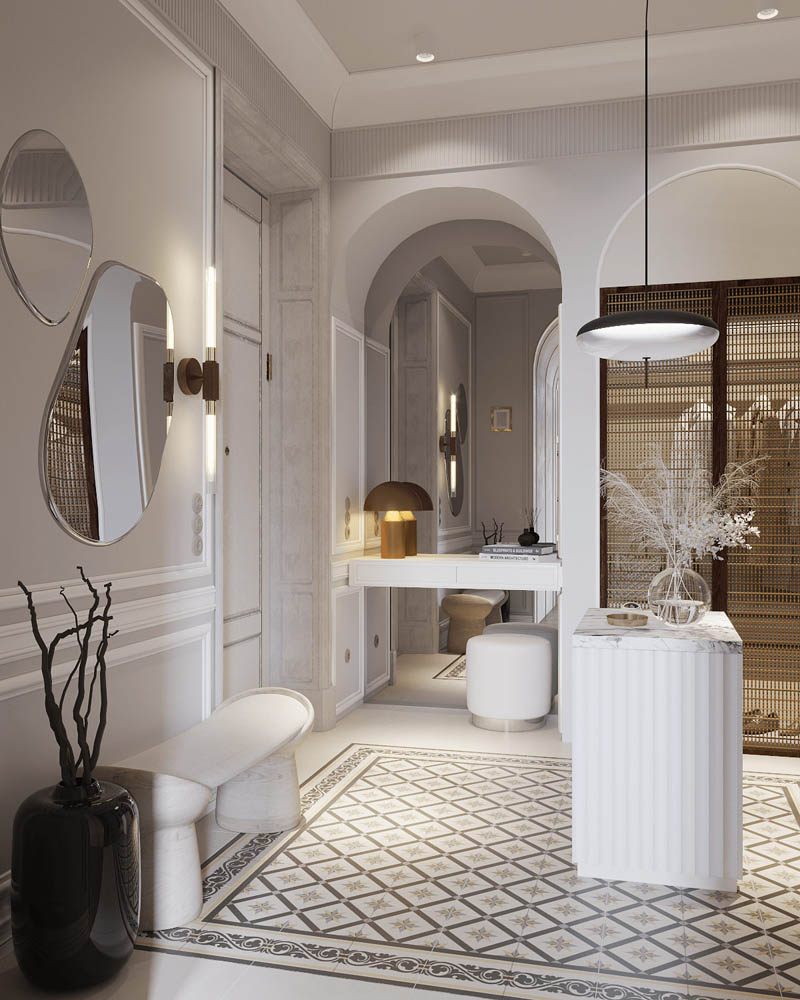 An entryway island makes a grand centerpiece amongst multiple arched features. A custom-cut mirror fills one of the interior arches, to create a bespoke vanity area along with a clean white floating console table, matching vanity stool. A unique entryway bench stretches out beneath two decorative wall mirrors that reflect additional light into the space.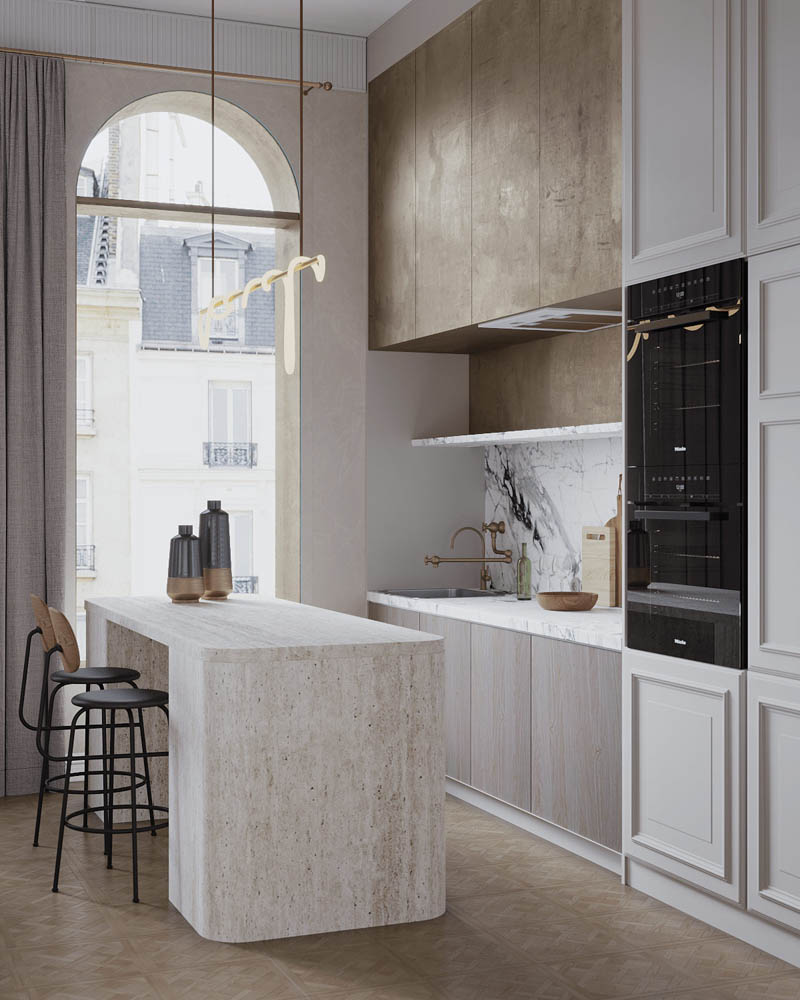 Powder room
In the powder room that's located just off the entryway, the pedestal sink unit gently camouflages with its clay backdrop. A unique wall light snakes illumination by the luxe white countertop. A brassy glow warmly emanates from a recessed shelf within the cistern concealment wall, above a set of brass bathroom fixtures.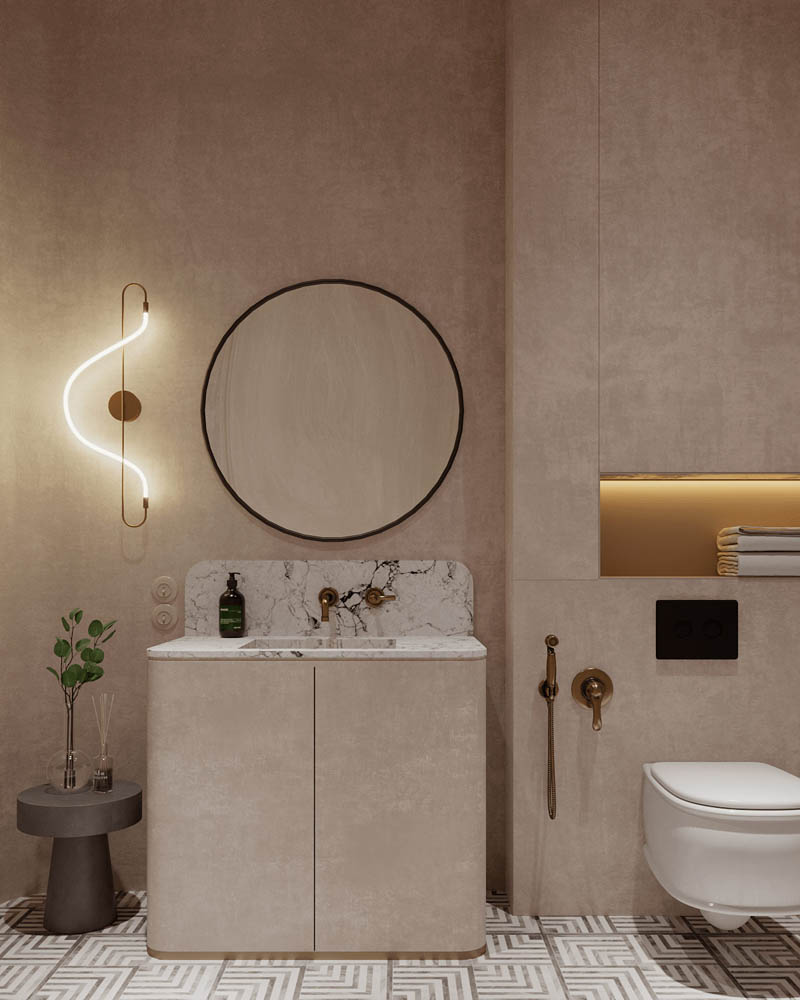 Master bedroom
Inside the bedroom, a whimsical wall covering behind the headboard features a flock of majestic cranes in flight. And, a unique desk and matching chair set furnish a home workspace by the bedroom window.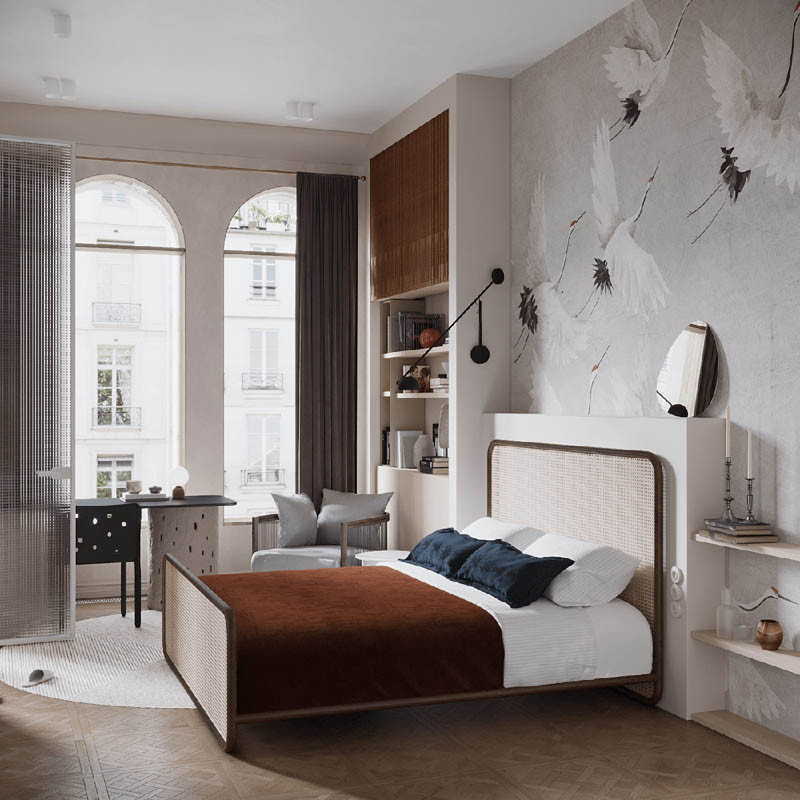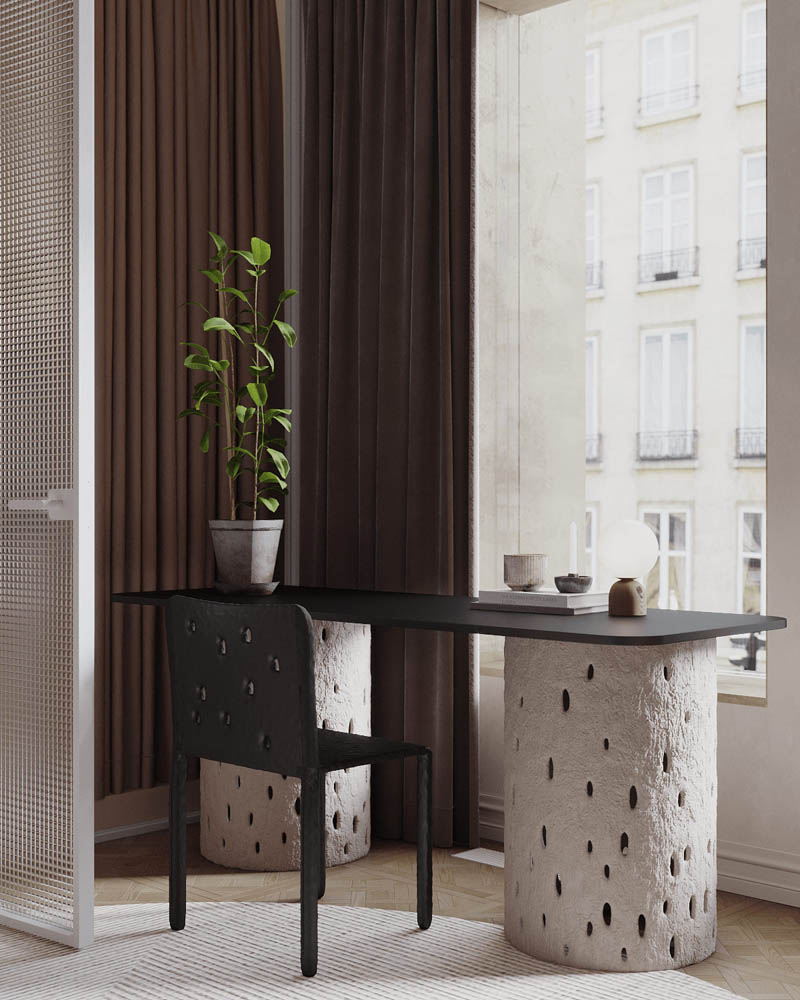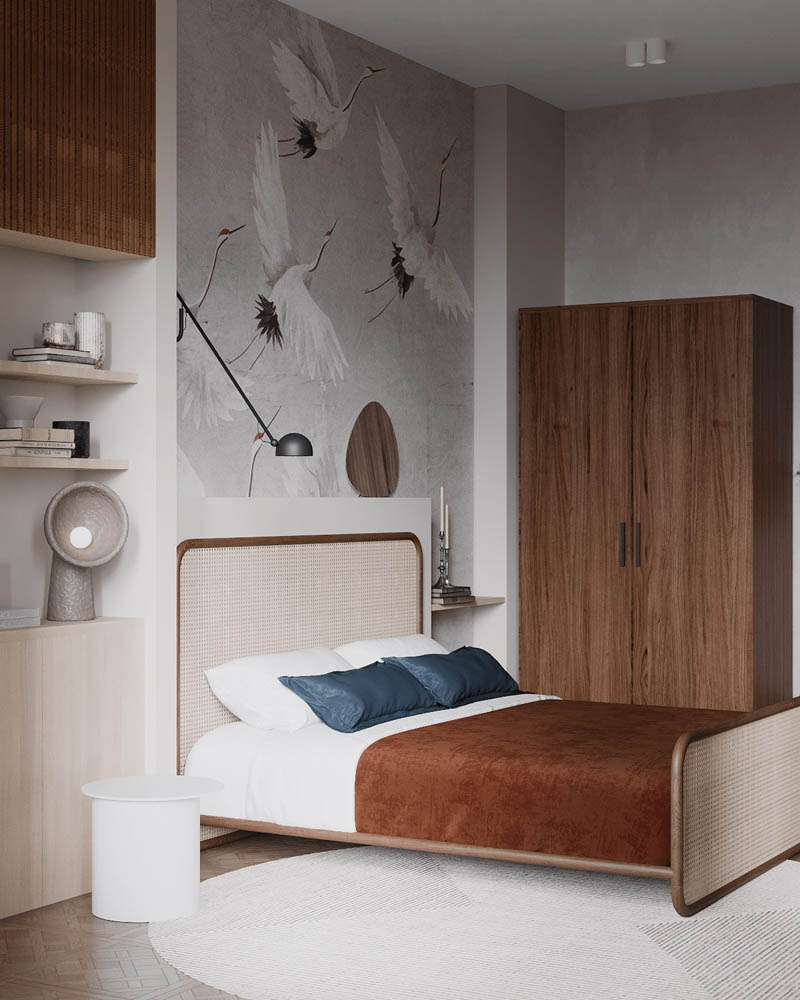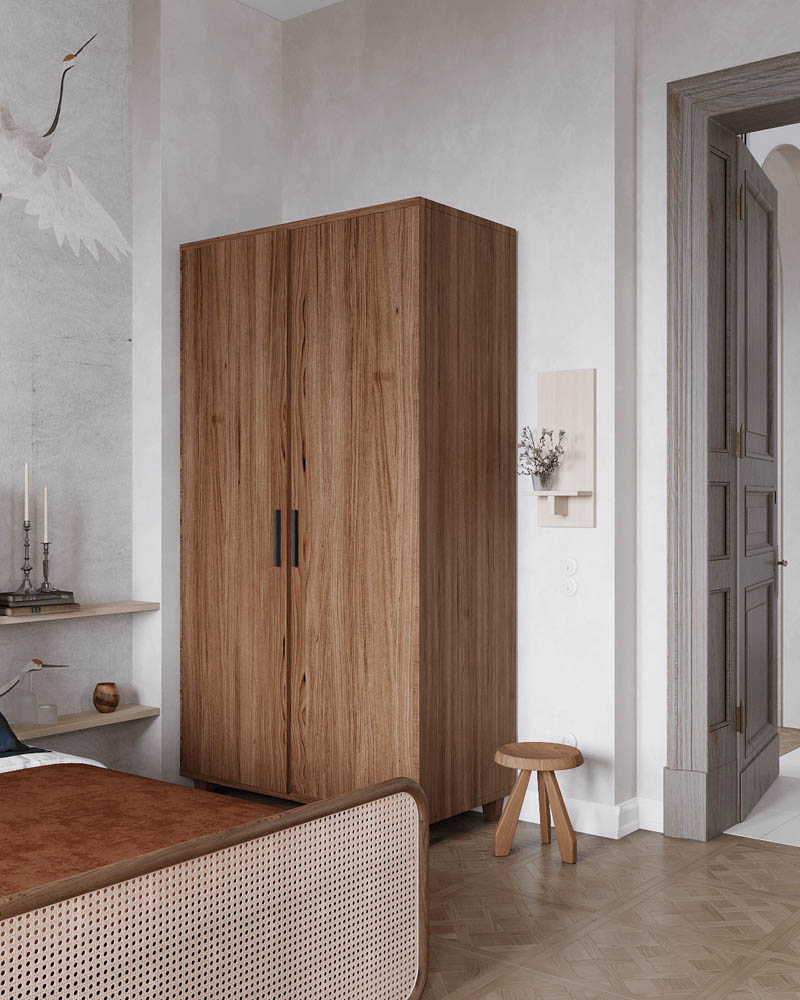 Dressing room and Ensuite bathroom
Moreover, the master bedroom boasts a spacious dressing room and an ensuite bathroom. A beautiful star pattern tile fills the bathroom floor, toward a unique modern pedestal sink design that cuts through a white quartz countertop. A candelabra and an arched vanity mirror complete the romantic vignette.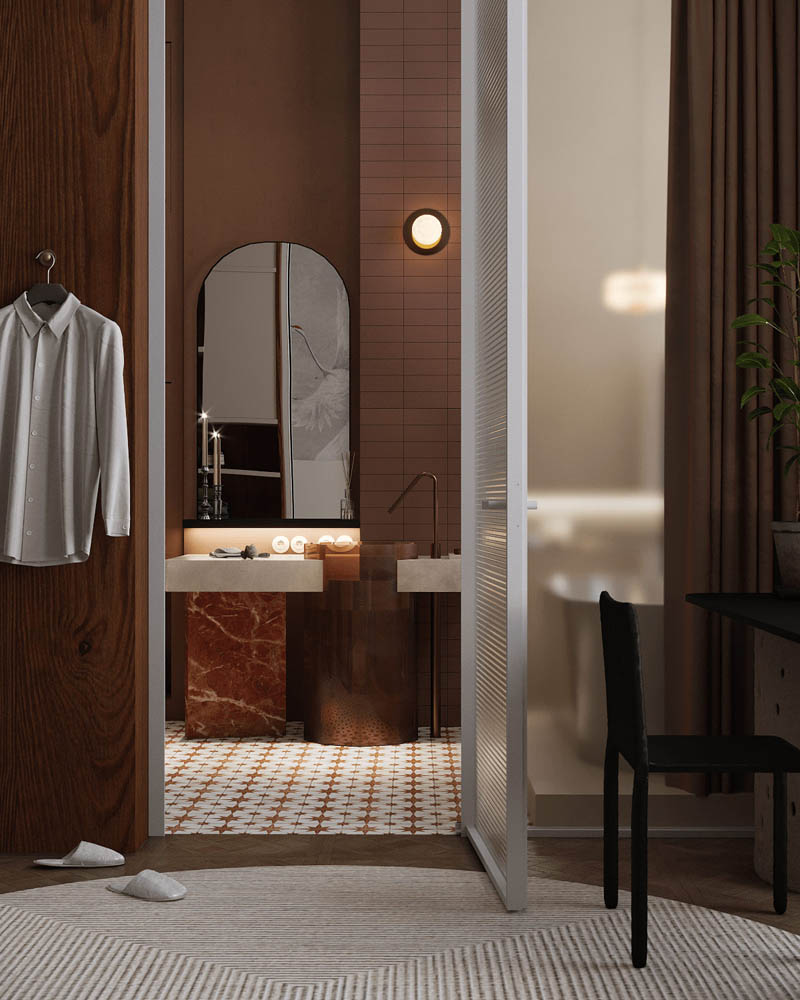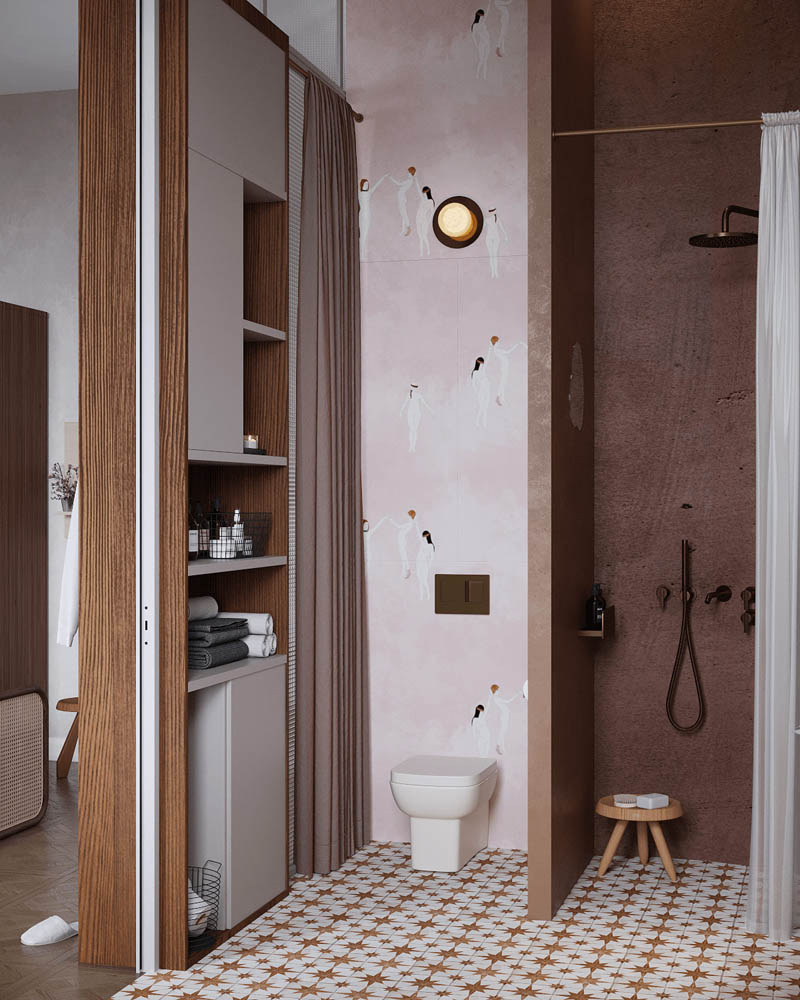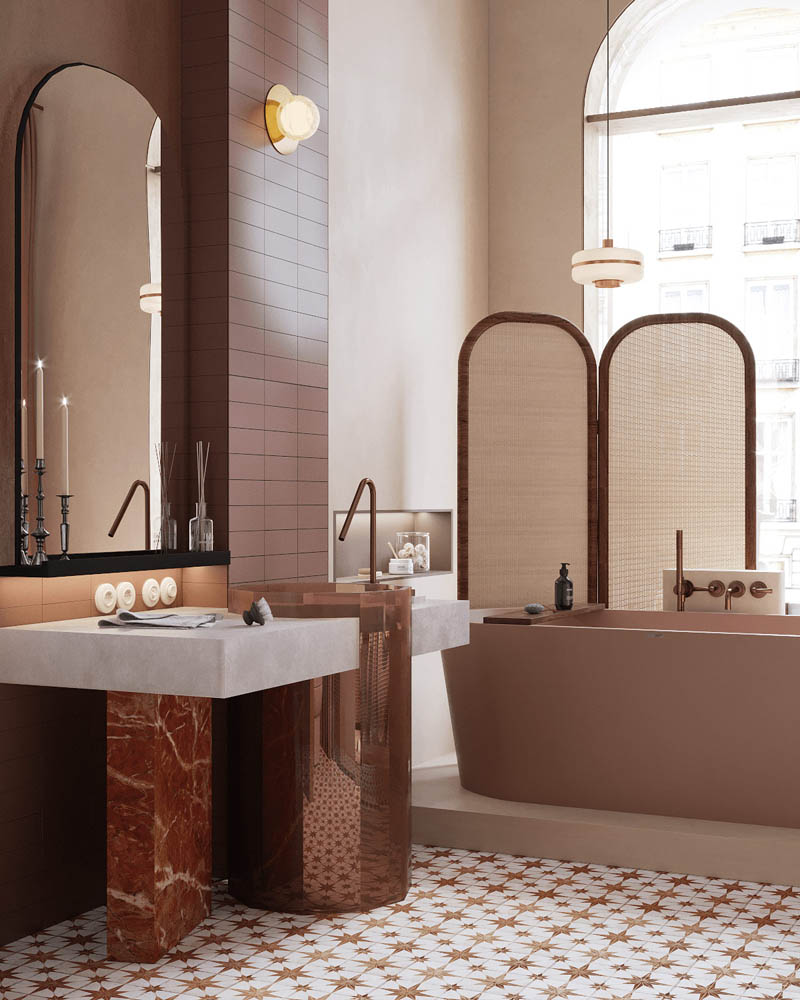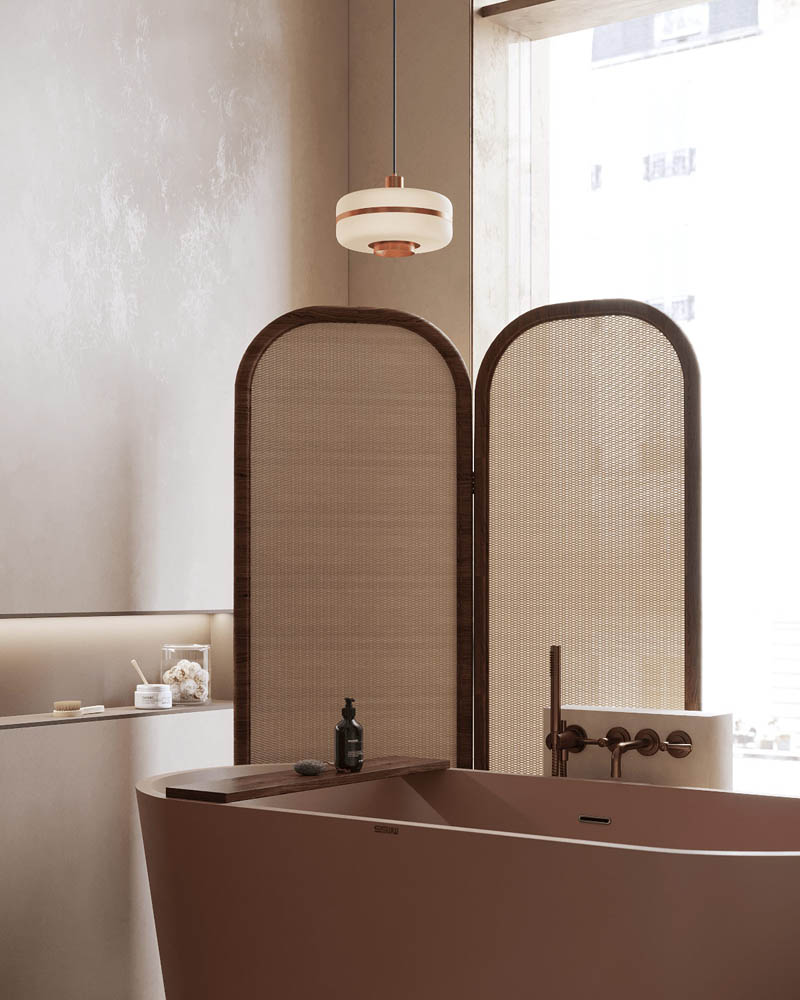 Floor Plan