Getting early to the airport, maybe thirty minutes to your departure time is a crucial thing if you don't want anything to do with missing a flight. In the USA, the kind of transportation you use to the airport will determine how fast you'll get there.
Today we want to share the fastest ways of getting you to most airports around. Remember, other than just availability, you have to consider time and weather, to make sure that you don't run into any inconveniences.
Conventional means of transport include but are not limited to, the following: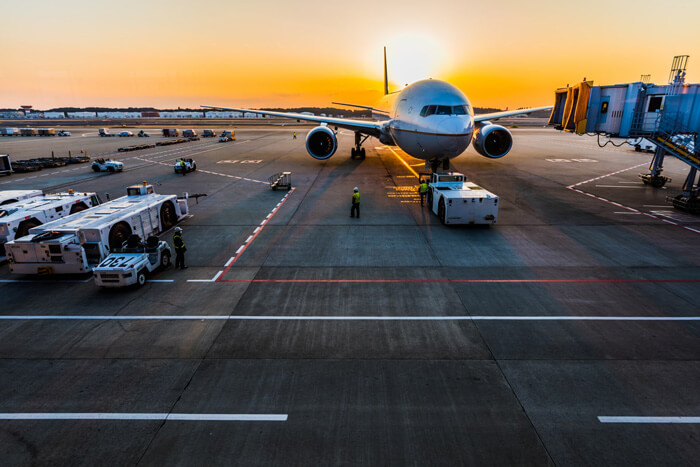 1. Personal car
Do you know that you can use your vehicle to the airport and get a secure parking lot courtesy of Parkos airport parking? Gone are the days when you couldn't tag along with your car because the parking fees were damn expensive! Parkos offer available parking spots at reasonable rates.
Moreover, don't you want to have a smooth ride to the airport? Using a personal car has many advantages, including availability when you land back at the wee hours of the night. Remember, you'll not have to wake up anyone to come and pick you up. Also, it is perfect, especially if you're traveling with the whole family with large luggage. There will be a high unlikelihood of losing any luggage.
2. Buses or Airport shuttles
There is another option of using airport buses or shuttles. Most shuttles will pick and drop passengers to and from town centers. However, airport buses may not be right during peak hours because you'll likely experience traffic. Moreover, you are not the only one who uses it, so you'll have to wait for other passengers who may cause unnecessary delays. Remember, not everyone who is boarding has the same departure schedule as yours. Some people just love to get to the airport as early as one or two hours before departure. But the lighter side of it is that airport buses are reasonably priced.
3. Airport trains
Airport rail links will provide the fastest means of transport because they have strict departure schedules and never experience traffic jams. Moreover, trains are cheap and readily available, provided you also avail yourself during stipulated time schedules. However, you must make sure that the train and airplane departure schedules do not clash.
4. Private airport transfer
Private airport transfer is another way out, but it can be quite expensive. Also, it would be more appropriate to use private airport transfers if you are concerned about security matters and keeping a low profile on your way to the airport. Airport transfers may also offer bodyguard and VIP chauffeured cars.
5. Cabs
Finally, booking airport transfers can be a little expensive and may fall short of your budget. Remember, airport transfers mostly target wealthy people because they offer complementary services, which may include security and a tour guide. You can still get a cab to the airport. However, it would be best if you always used company cabs because you may not have full control over private drivers, and that jeopardizes your security, especially at night. In fact, technology has even made it better because you only need a smartphone, internet connection, and maybe a credit card to get a cab to your location in five minutes! Moreover, cabs are faster, especially when you are late.