Life-Size Bread F1 Car-Delicious
Today, modern Formula One racing has a new member, ane edible racing car, which was baked by Culinary Executive Chef from the Royal Plaza On Scotts in Singapore with his team consisting of six chefs, two artists, two technicians, two culinary staff members and five young volunteers from Metta Welfare Association.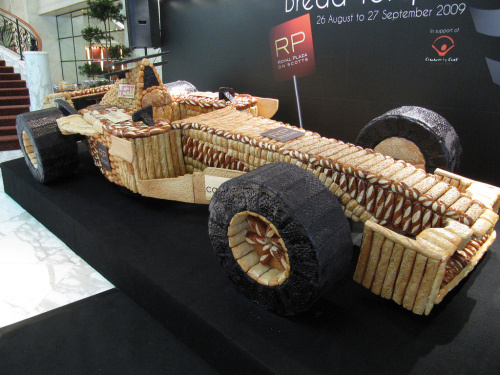 According to Klik.tv, there are a thousand individual loaves and 22 different types of bread in the life-size F1 car. Let's check the ingredients: 33 Lbs yeast, 4.7 gallons water, 2.2 Lbs salt, squid ink, soy beans etc; then bake 1,000 loaves and 22 varieties of bread. Assemble and coat with 3 gallons of food varnish.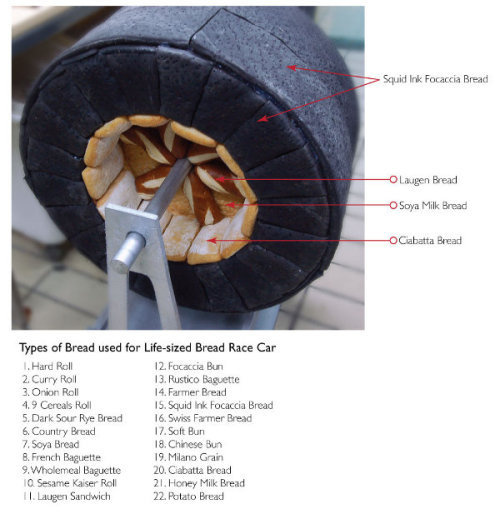 Have a close-up…Look like so delicious. lol