Are you undertaking your own home renovation and looking for some inspiration? We have a list of the latest home renovation trends so you know what's hot in 2020.
1. Big kitchens
While houses are getting smaller, kitchens are most certainly not. The heart of the house remains an important space, being the location of cooking, dining and family gatherings. Isolated dining areas are becoming redundant with kitchens growing to incorporate this as one large space. There is also focus on ample bench space, expansive storage and functional appliances that can effectively support the entire family.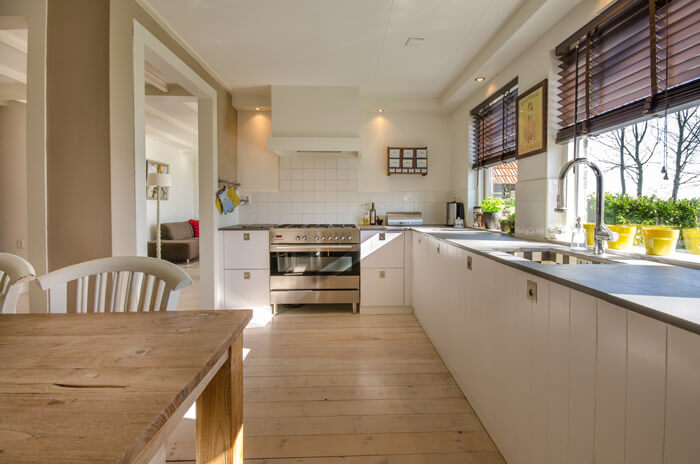 2. Spacious laundry rooms
If you are looking for home renovation trends this year, do not overlook your laundry. Gone are the days of a washing machine in a cupboard. People are sacrificing entire rooms to create a space dedicated to their washing. It is important to consider space and functionality when creating a laundry room of your own. You need room to fit your washer and drier, as well as storage for washing powder and different cleaning products. It is also worth installing hanging space for hand-washed items. Make sure to check where your plumbing is when planning your new laundry so that you can budget effectively.
3. Expansive storage
Clutter is out in 2020. Instead, we are seeing a trend for clean, clear spaces which means that storage is critical. Large bedrooms are being reduced in size to build walk-in robes that can help decrease clutter. There is also a trend for creativity, with many people finding storage solutions in unlikely places. All nooks and crannies are fair game, often being converted using shelving or even putting doors on a space to create a cupboard where possible.
If you're looking for stylish design options that are also sustainable, you'd do well to take inspiration from Australian architecture firms. Visit Procore to learn more about Australia's biggest firms, many of which are renowned for their sustainability.
4. Spaces that convert
Flexibility is of great importance in 2020 and not only in relation to work arrangements. Home renovation trends are including flexible spaces that can be converted for different purposes. Take a traditional sitting room or second living area for instance. These spaces are likely to get used a handful of times per year, making them a significant waste of space. Try installing foldable doors that can adapt a small space, like a study, into an entertaining area when guests come over. Beds that fold down from the wall can transform your stylish but under-used sitting room into a functional guest bedroom. There are unlimited options when it comes to creating your own convertible space, so give some thought to what will be most useful for your lifestyle.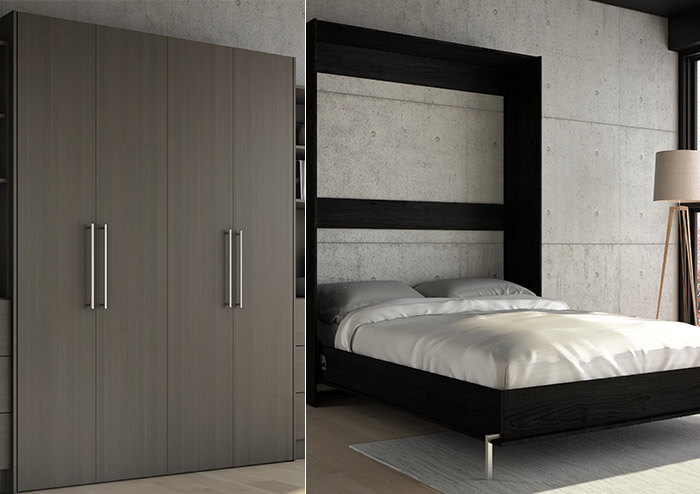 Stellar Home Wall Bed from amazon
5. Dedicated working spaces
With many more people working from home, a dedicated workspace within your home is becoming non-negotiable. Whether this is a nook or an entire room, make sure you include functional storage solutions.
Space will also need to have enough power points so that you can operate your computer/printer/equipment and charge other devices as needed. The options for home offices are endless and it is worth doing some planning to ensure you get what you need from the space.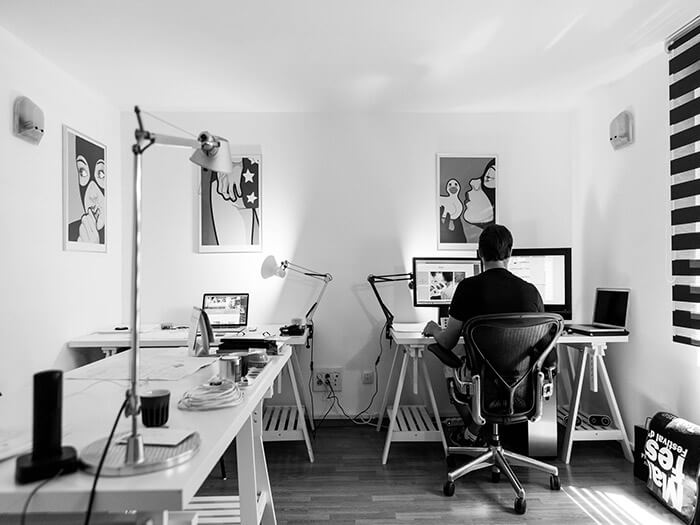 6. Long-wearing siding
In the busy world that we live in, time is more valuable than ever before. People no longer want to be spending hours regularly maintaining their house and property. Instead, we are turning to solutions that will last a long time and require minimal maintenance. One home renovation idea that relates to this is long-wearing siding.
Fiber-cement siding is becoming increasingly popular as it lasts a long time with not much maintenance. If you are planning your renovation, consider options like fiber-cement siding that will free up some hours in your schedule.
7. Electricity tracking
Sustainability is important and people are tracking their consumption habits more than ever before. Make this easier by installing electricity tracking devices when you do your renovation. Energy monitors will demonstrate the amount of power that you use daily, weekly and monthly so you can adjust your habits if required.
Whether you are renovating a particular room or your entire house, planning is key. Spend some time considering your lifestyle and the things you need from your home, then work on making your home renovation ideas practical. If you are lacking inspiration, consider some of these latest home renovation trends to get some ideas. Incorporating these ideas with your own unique flair is sure to result in functional spaces that the entire family can enjoy.