Hotel chef Takashi began carving melons in 2001 after being inspired while on holiday in Thailand. He has carved flowers, figurines and even a portrait.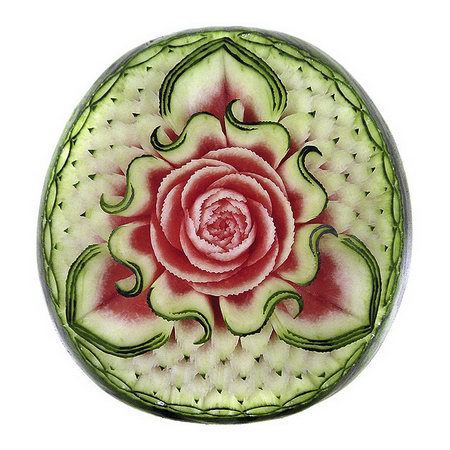 "I spend about one hour carving a watermelon but if I carve a simple character, it can take about 20 minutes," he says. "Anyone can learn to carve the melons and all it takes is a little patience. Because watermelons are colorful they are attractive and because it is one of the bigger fruits it allows me to make more powerful and interesting creations".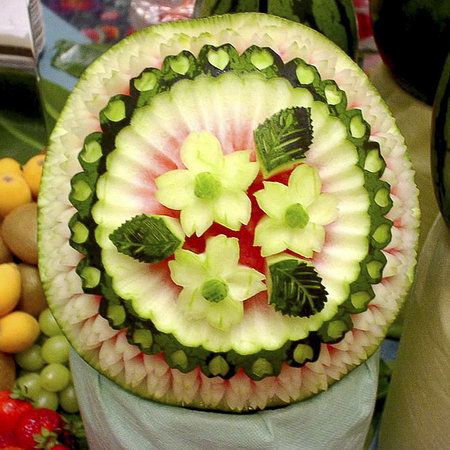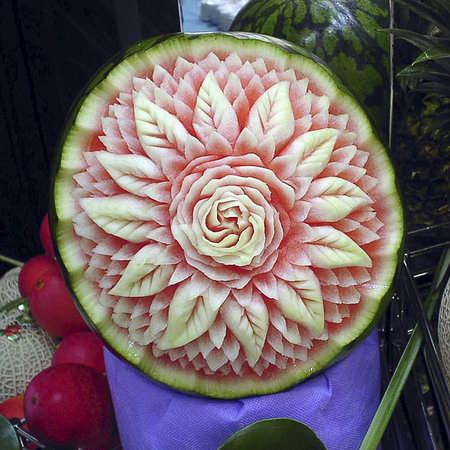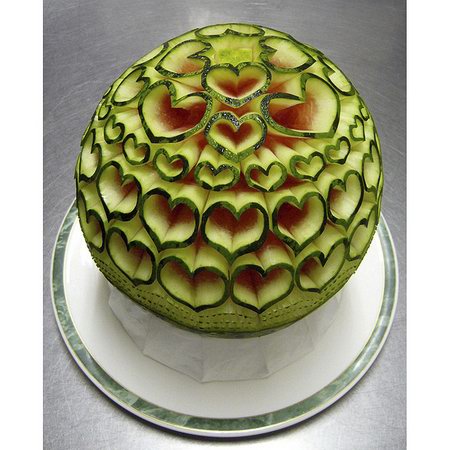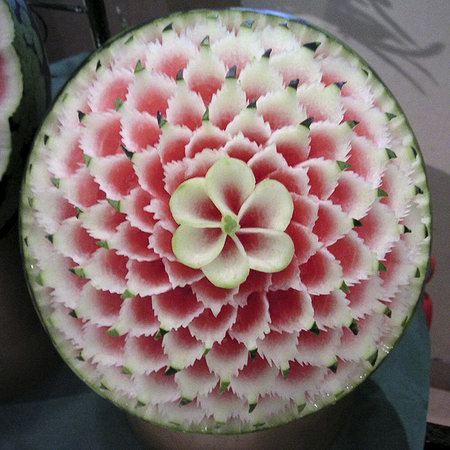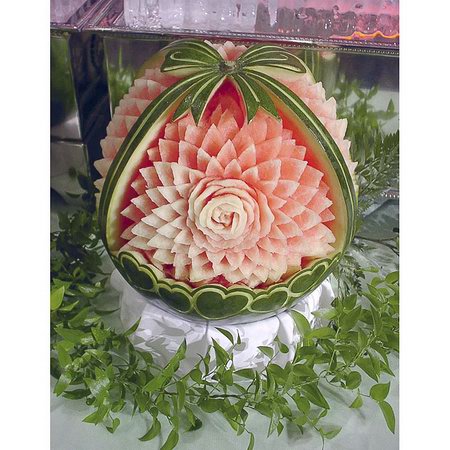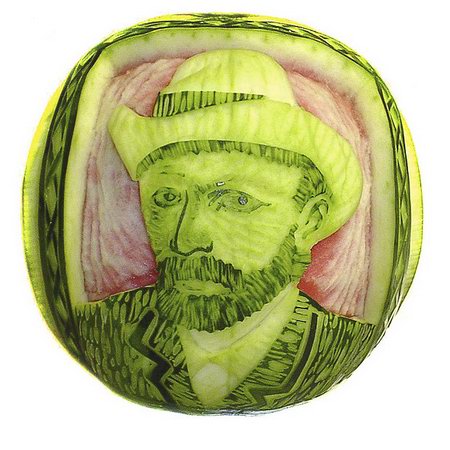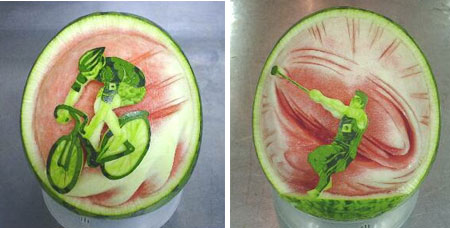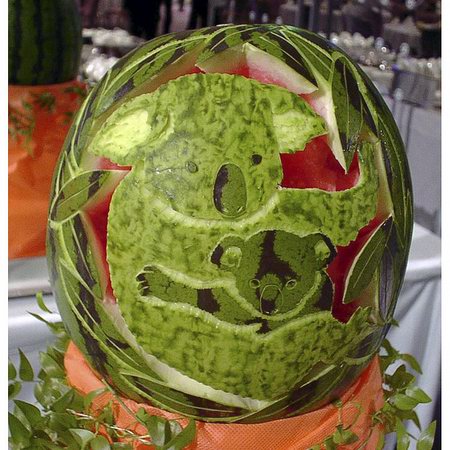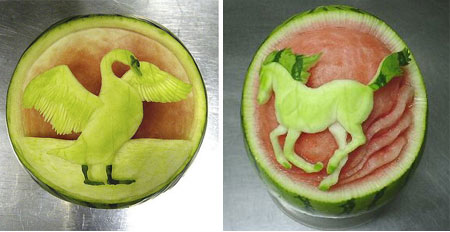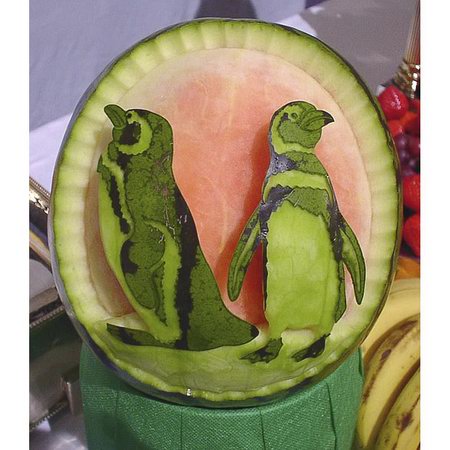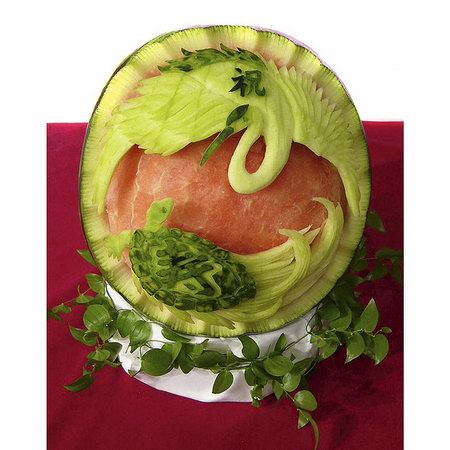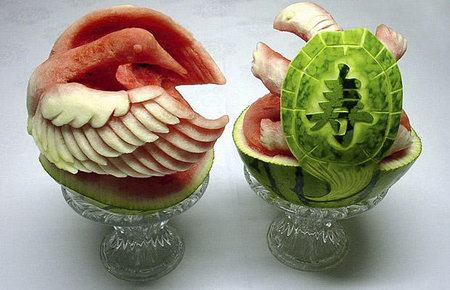 Takashi often puts his work on display and the sculptures last about two days unless they are specially frozen….. In which case they can last for up to two weeks.
Those works just look amazing… to see more, click here to visit Takashi's website.