Playing with famous painting seems a trend in these days' art world. I can't remember how many times I have seen the recreation of famous painting. And this time, this family just has a new member, a ginger cat. The beautiful, plump, ginger tabby with an awesome name, Zarathustra, sneaks comfortably into these famous paintings and fits right in.
All these playful recreations of famous paintings are done by Zarathustra's owner, Svetlana Petrova. With masterful Photoshop skills, Petrova blend Zarathustra into countless iconic paintings, ranging from the well-known works of Vincent van Gogh, Leonardo da Vinci, Diego Velazquez and more. Zarathustra has become quite famous for his appearances in these famous works, and even has had an exhibition in the UK.
Zarathustra's purpose is twofold: entertainment, of course, and education. Zarathustra helps raise awareness about the great works of art. If you ever wonder about the original paint before the join of Zarathustra, you can use the wiki link we provided to find out more about them.
Leonardo da Vinci, Mona Lisa [wikipedia]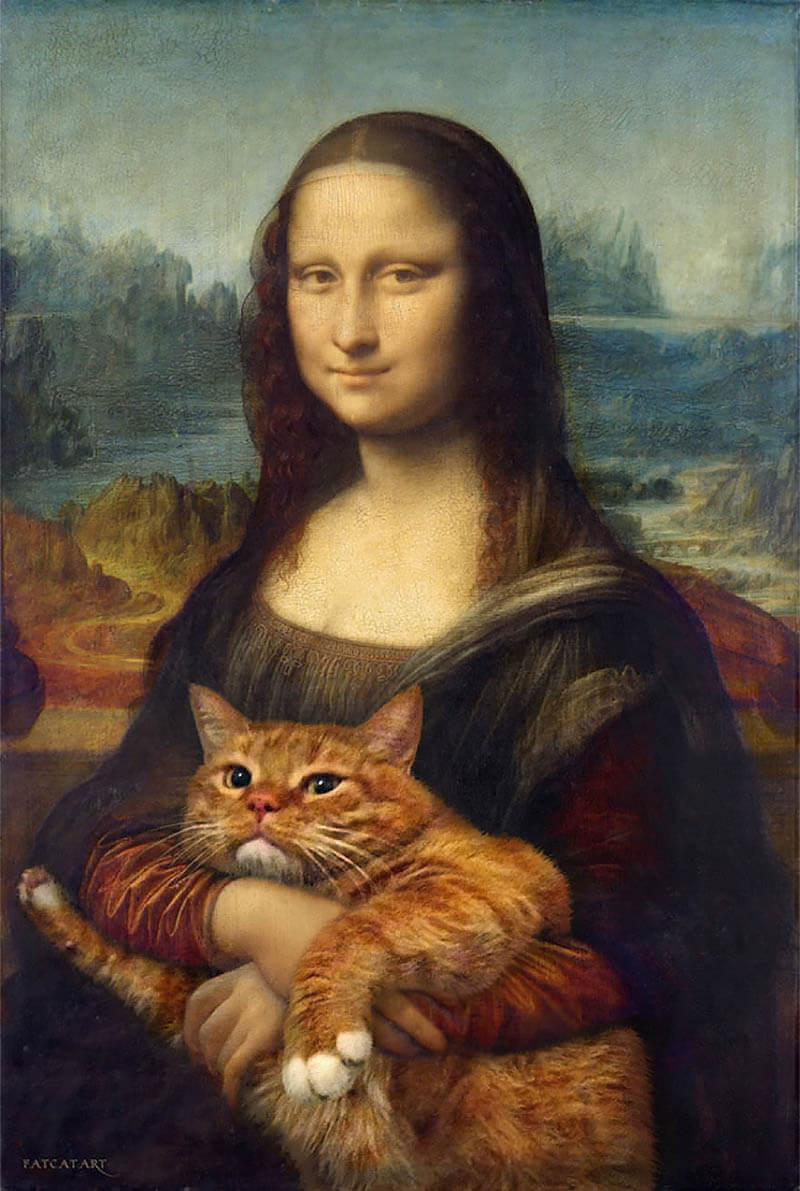 Michelangelo Buonarroti, The Creation of Adam [wikipedia]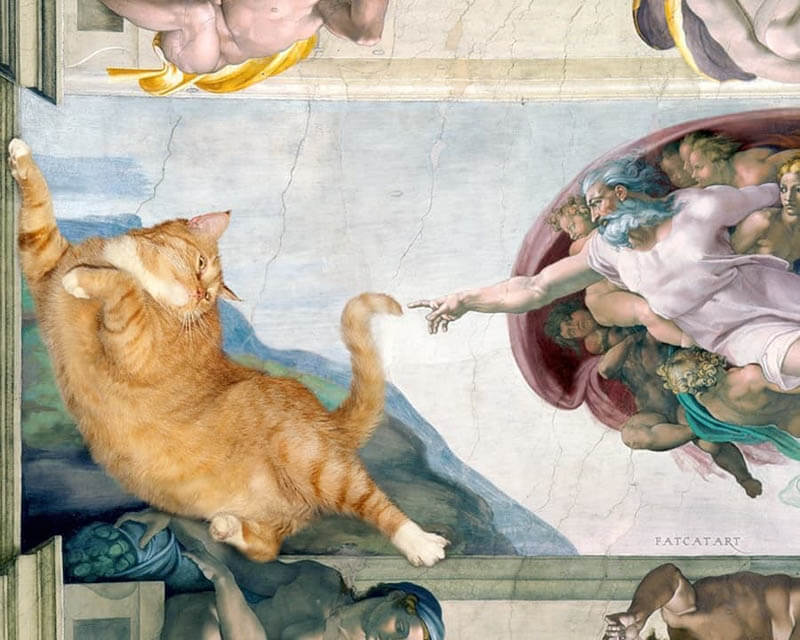 Johannes Vermeer, Girl with a Pearl Earring [wikipedia]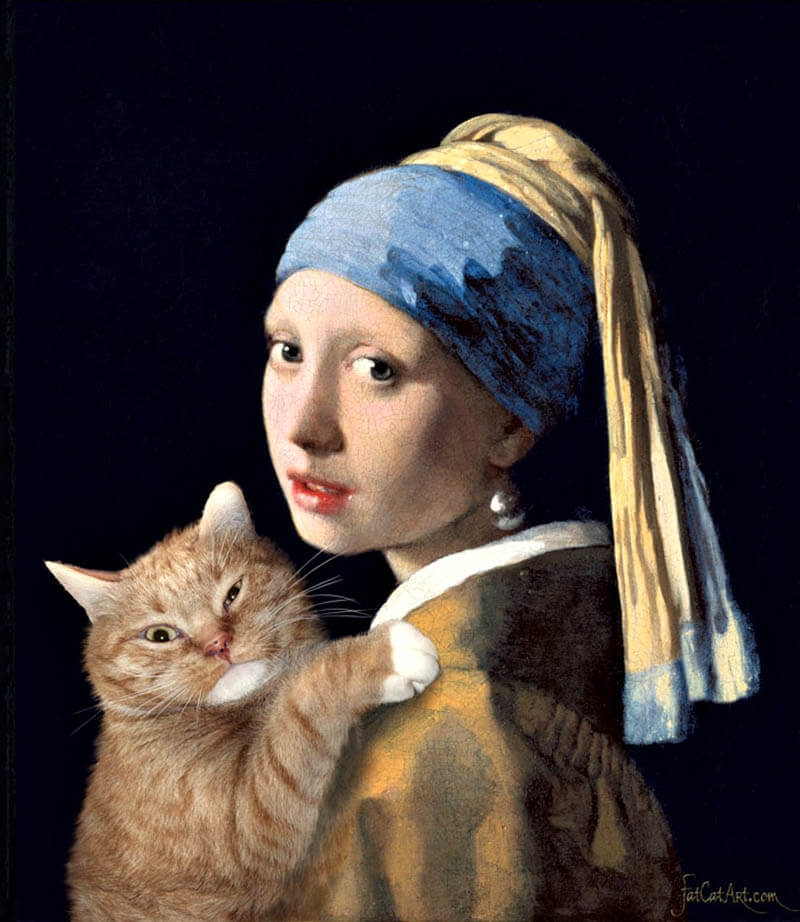 Salvador Dali, The Purrsistence of Meowmory [wikipedia]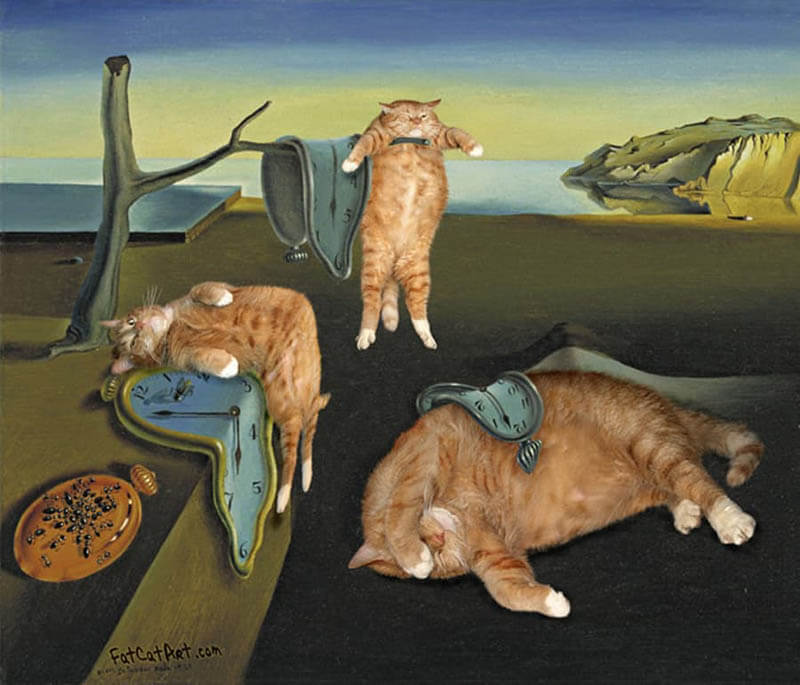 Edvard Munch, The Scream [wikipedia]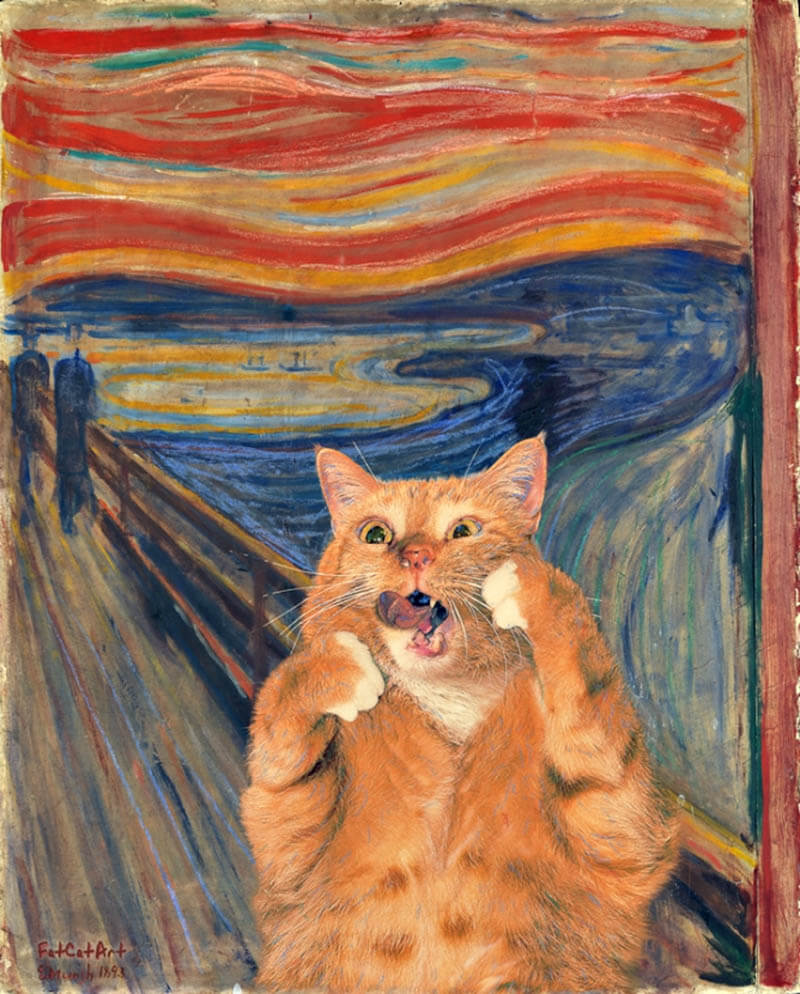 Vincent van Gogh, The Starry Night [wikipedia]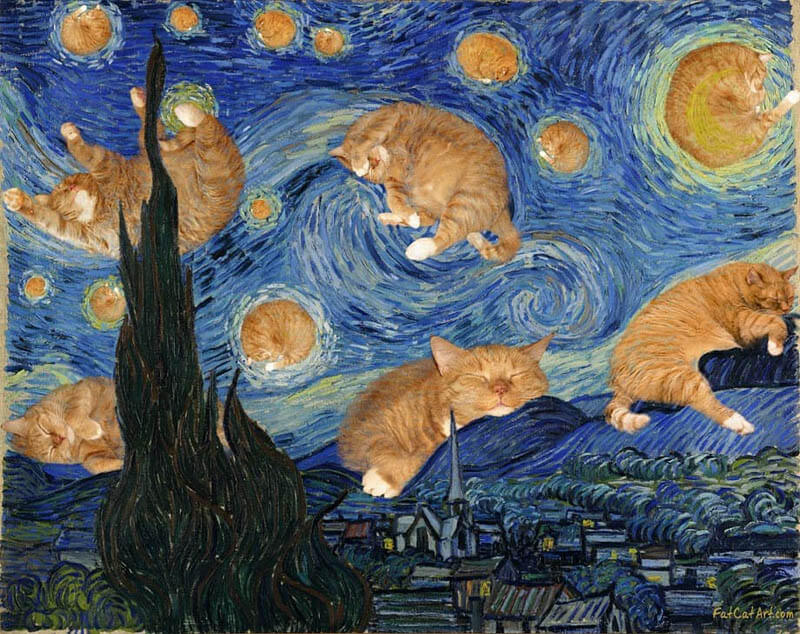 Katsushika Hokusai, The Great Wave off Kanagawa [wikipedia]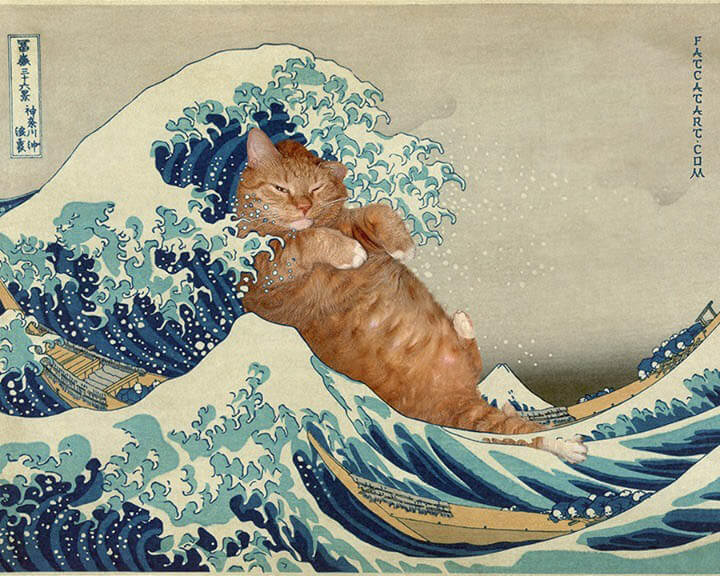 Diego Velazquez, Philip IV [wikipedia]