Plastic spoon is always a problem and many countries have started to ban them totally. Compostable products are better but if they were thrown in the trash, then it isn't any better than plastic. To protect our beloved earth, we have two options: use reusable utensils or simply eat what you use. :)
incrEDIBLE Edible Spoons (from amazon) are perfect alternatives for any occasion where plastic disposable spoons would normally be used. These tasty edible spoons can stay firm for up to 30 minutes in either hot or cold foods like soups, ice cream, hot cocoa, cereal, or anything else you might use a spoon to eat.
These 100% all-natural spoons are made from a base of wheat, oat, corn, chickpea, barley, and spices and come in sweet and savory flavors like Oregano Chili, Chocolate, Black Pepper, and Vanilla. Yum!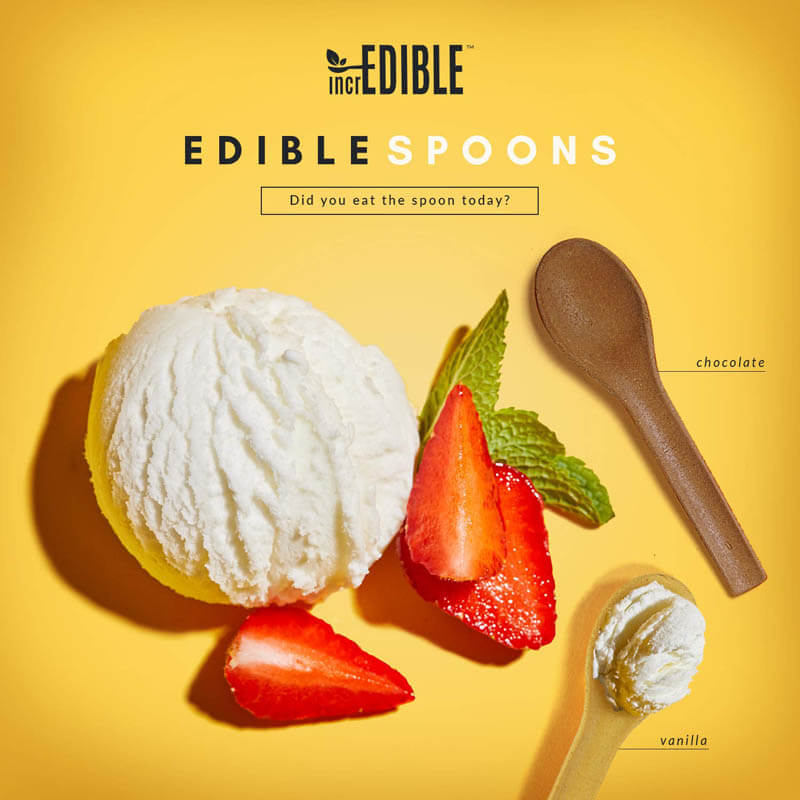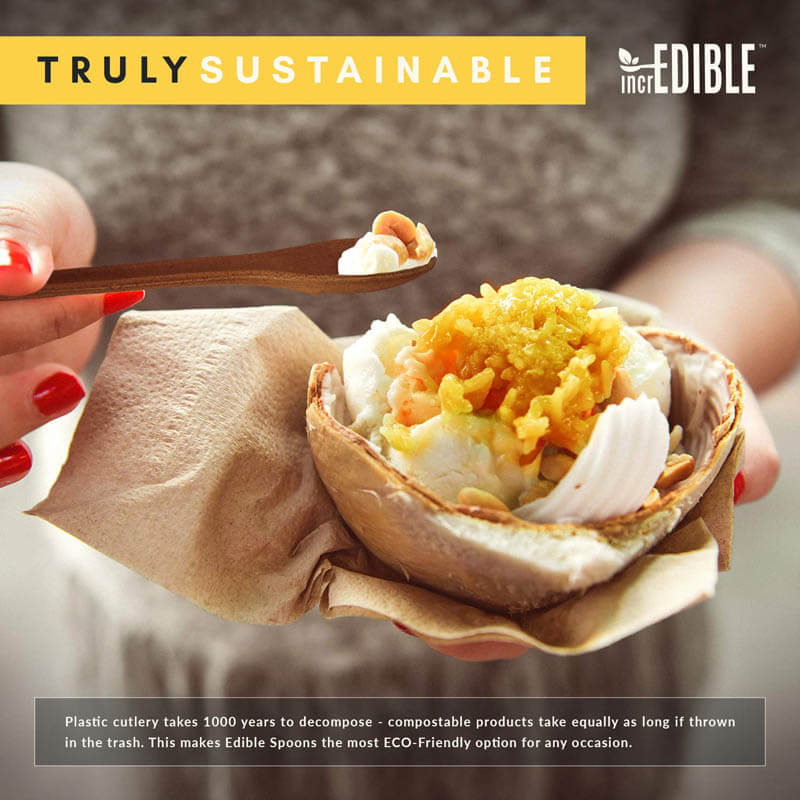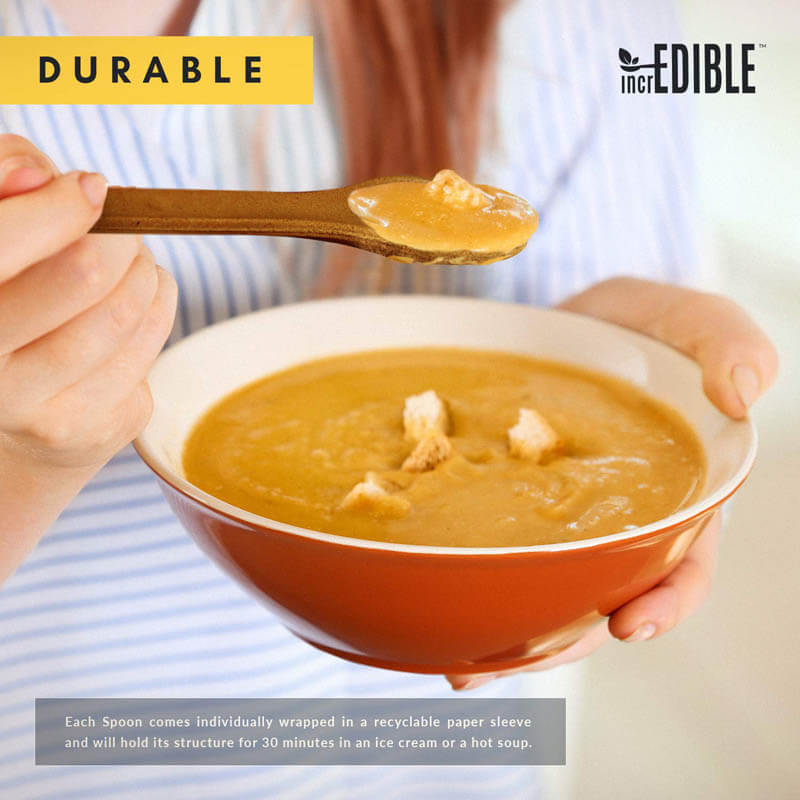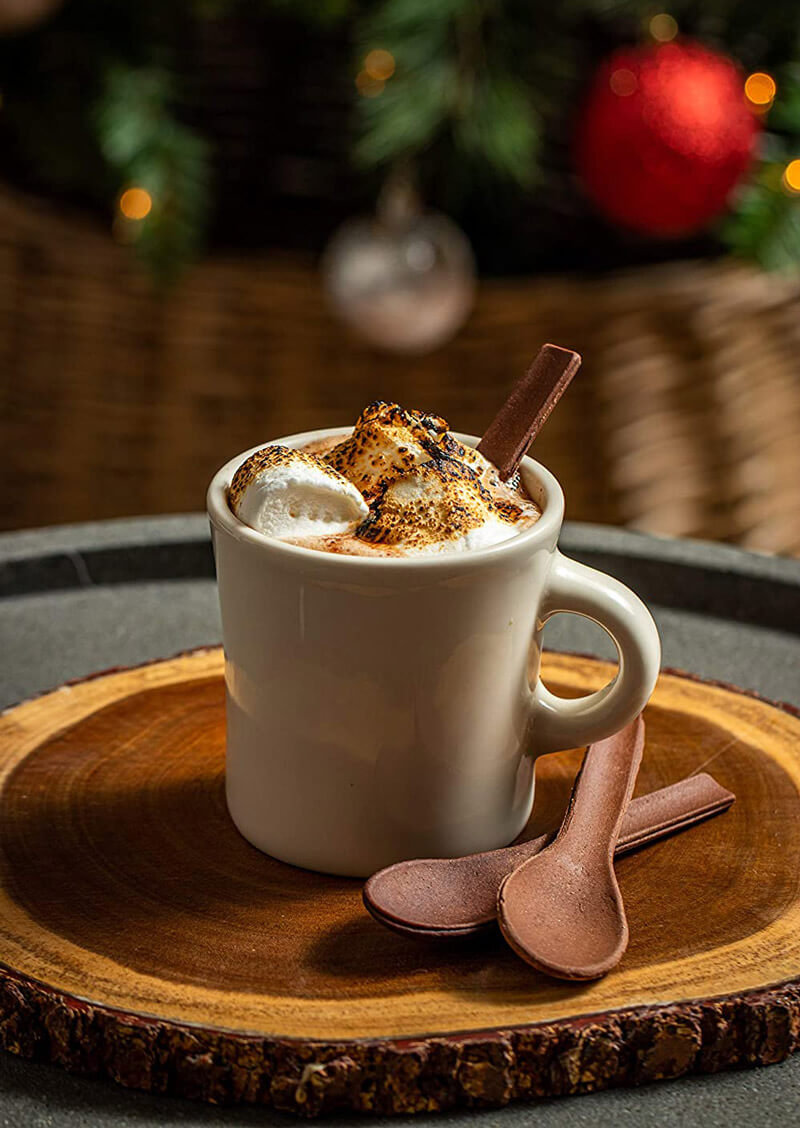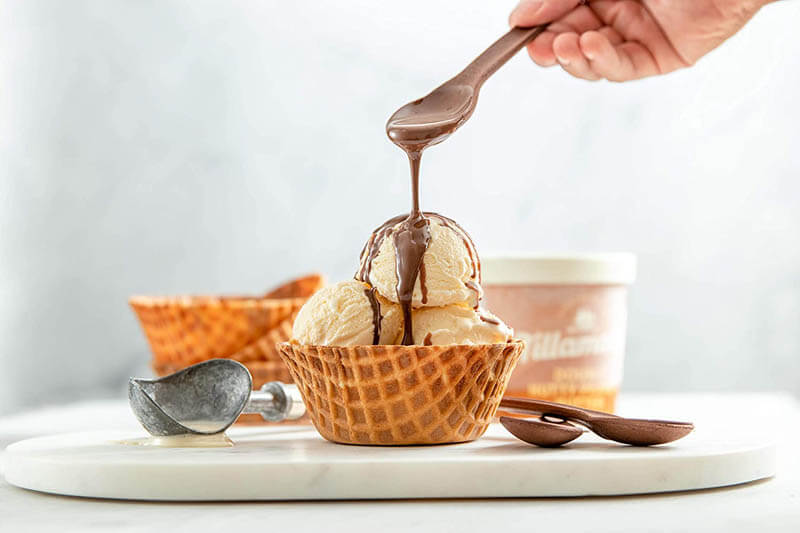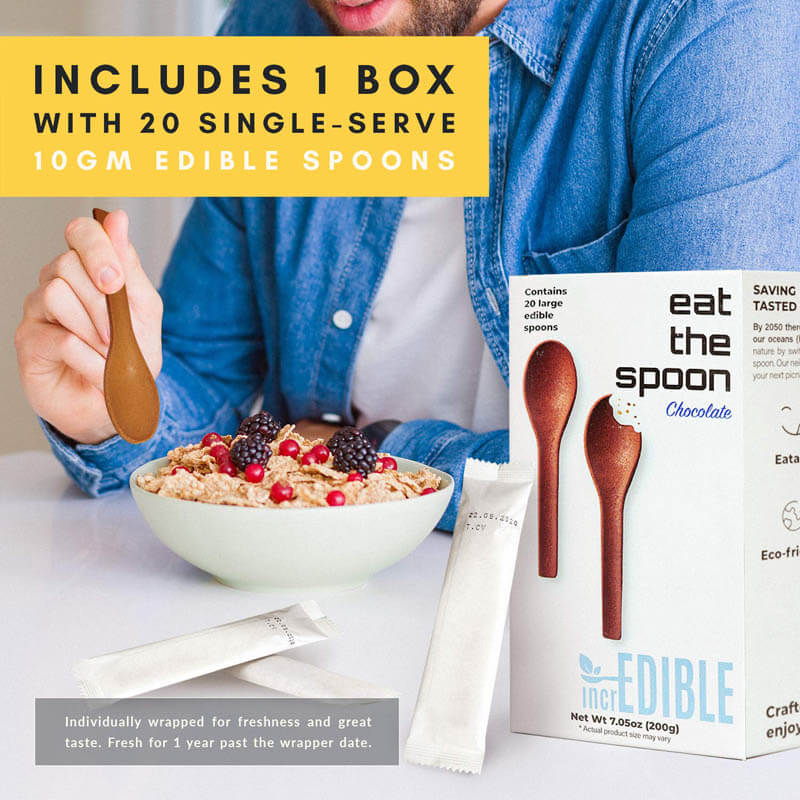 Now, are you ready to eat your spoon? Coming in two sizes: 20 large spoons/box or 30 small large spoons/box. You can purchase it on amazon.