One of the most important spaces in any home is the living room. Its where people gather together during long dinners, where the Christmas tree is placed, where you relax with the television on after work, and generally where most entertainment takes places with parties and game nights galore.
Therefore, rather than make it boring and ordinary, check out these simple items that will spice up your space and give it that cozy, warm, and inviting touch for everyone who enters your home.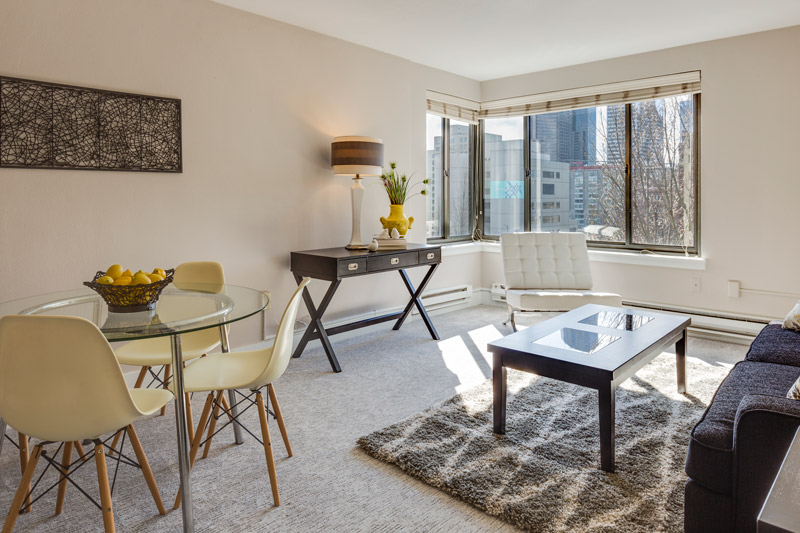 Every living room design is different, but there are a few basic necessities that will make a big difference
Standing lamps with dimmer modes
What better way to create ambiance in a home than with the use of lamps and accent lighting?
When you're entertaining at night, the last thing you want is to only have the option of one overhanging bright light that is not aesthetically pleasing. Invest in a few standing lamps that are easily movable and can be placed around different parts of the room depending on the situation.
If you want to take it to the next level, install a dimmer switch for your lamps which can be adjusted in order to create the perfect setting. Using dimmers can also save on electricity as low light uses less energy. If you want to be a friend of the environment while designing the most welcoming living room imaginable, consider making some changes to your light fixtures.
A spacious and multifaceted center table
No living room design is truly complete without quality, multi-purpose surface space. Circular tables work well for socializing, as every guest can speak to each other easily across the table. When it comes to the surface type, that depends on your style of entertainment. A glass surface is better than wood if you often play card games or board games like poker or chess, because unprotected wood requires much more cleaning, whereas crystal is long-lasting and resistant.
For instance, if you frequently host poker home games, it's a given that players will mark your surfaces when setting down their drinks, chips, and cards. In this case, you'll want a glass table. Whether your guests know how to play poker well or are just starting out, they'll appreciate the casual atmosphere that the right surface helps to create. You won't have to constantly remind your visitors to use a coaster!
You can even find versatile tables that can store other gaming tables inside of them. One example is the billiards fusion table, whose sleek, cool design holds all necessary pool accessories hidden under the surface.
The bottom line: think about how much time you will spend entertaining and take it into account when purchasing your furniture. No matter what table you choose, it will undoubtedly become a centerpiece and focal point for your living room.
A comfy, yet classy wrap around couch with stylish cushions
The living room is undoubtedly a focal point of any home, but what value does it hold without comfortable seating to accommodate guests? One way to maximize on space and style at the same time is by incorporating a plush wrap-around couch into your living room.
Sectional sofas are ideal for game nights, family gatherings, movie premiers, and more. The best part is that, instead of having multiple chairs or love seats throughout the room, couches like these allow for more people to sit together at once. Consider your home's existing décor and purchase the furniture accordingly, adding stylish cushions and pillows that match.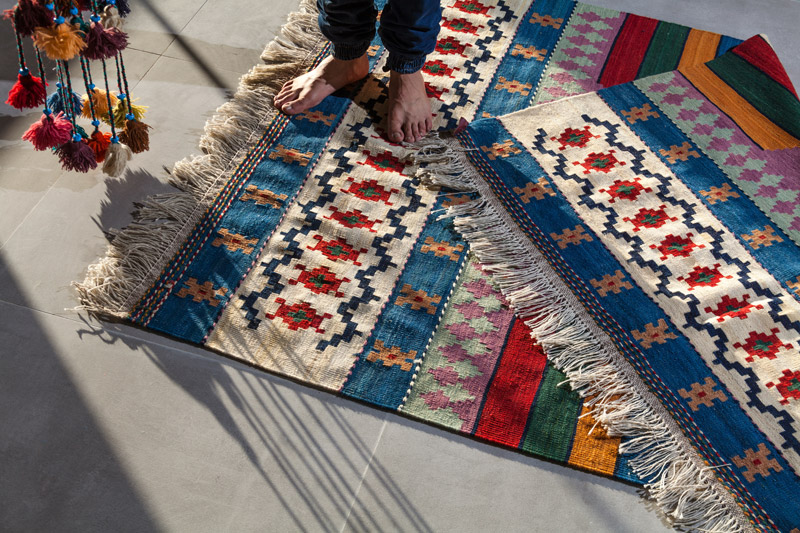 Rugs are also great tools for sound control, as their fabric can help absorb noises made by your guests
Large, decorative area rugs to protect floors
There are many reasons to purchase a good rug for your living room space. Aside from the obvious factors of added beauty and style, area rugs can protect your floors from additional wear and tear, especially if they are wooden. If you've invested large sums of time and money into your home's flooring, the last thing you want is to risk potential damage caused by spilled food or drinks. There are many ways to decorate your space with the use of rugs, but however you choose to display them, you will find that their benefits are invaluable.